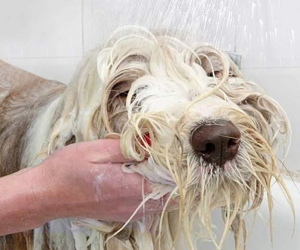 As reliable, affectionate and loyal as dogs may be — as much as they may deserve to be called man's best friend —any dog owner knows that they can't exactly be trusted to stay clean for long.
You'll have to intervene frequently to keep your dog well-washed, but doing so by hand is difficult, spraying him with a simple garden hose will likely make him uncomfortable and always paying someone else to groom and wash your dog will eventually cost you an arm and a leg.
Luckily, there is a wide selection of dog washing devices available that can come to your rescue and help easily keep your pooch both pristine and relaxed during a wash.
The trouble is, of course, that there are so many dog washers to choose from. What's a loving, but stressed out, dog owner to do? How can you keep from being overwhelmed by the sheer volume of options? To help you out, we've compiled a list of 10 of the best dog washers that you're likely to find anywhere, and we'll tell you about what each of them can do.
To further sweeten the deal, we've added a helpful buyer's guide where we discuss what to look for in any shower attachment or washing tool for your dog. With this information, we hope to make you into a smart and confident shopper that can find just what you and your little buddy need.
BEST CHOICE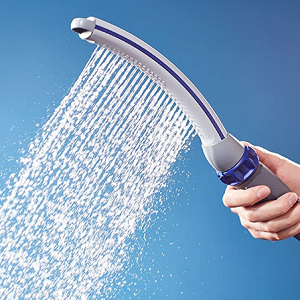 Waterpik PPR-252 Pet Wand Pro Shower
Best Dog Washer in Our Rating
Comfortable rubber grip for a firm grip
Wide irrigation surface
Comfortable pet wash nozzle shape
8-foot durable hose
Selecting the Best Dog Washers in July, 2022