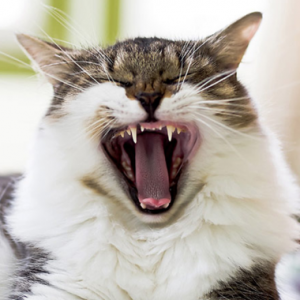 If you own a cat, then the chances are you occasionally feel your cat's smelly breath wondering if something can be done about it. The bad breath you perceive could be a sign of periodontitis or dental disease.
The bacterium which causes dental disease is the same bacteria that cause heart, lung and kidney diseases so the last thing you want to do is let these bacteria make your feline friend suffer.
To avoid this from being the case, it is advised that you keep your cat's mouth clean and healthy and this can be done by simply brushing your cat's teeth.
Impossible, you say? Well, in this article we will show you it's not only possible but easy. Come along as we discover together How to Brush a Cat's Teeth. [Read more…] about How To Brush Your Cat's Teeth 2020 – Guide