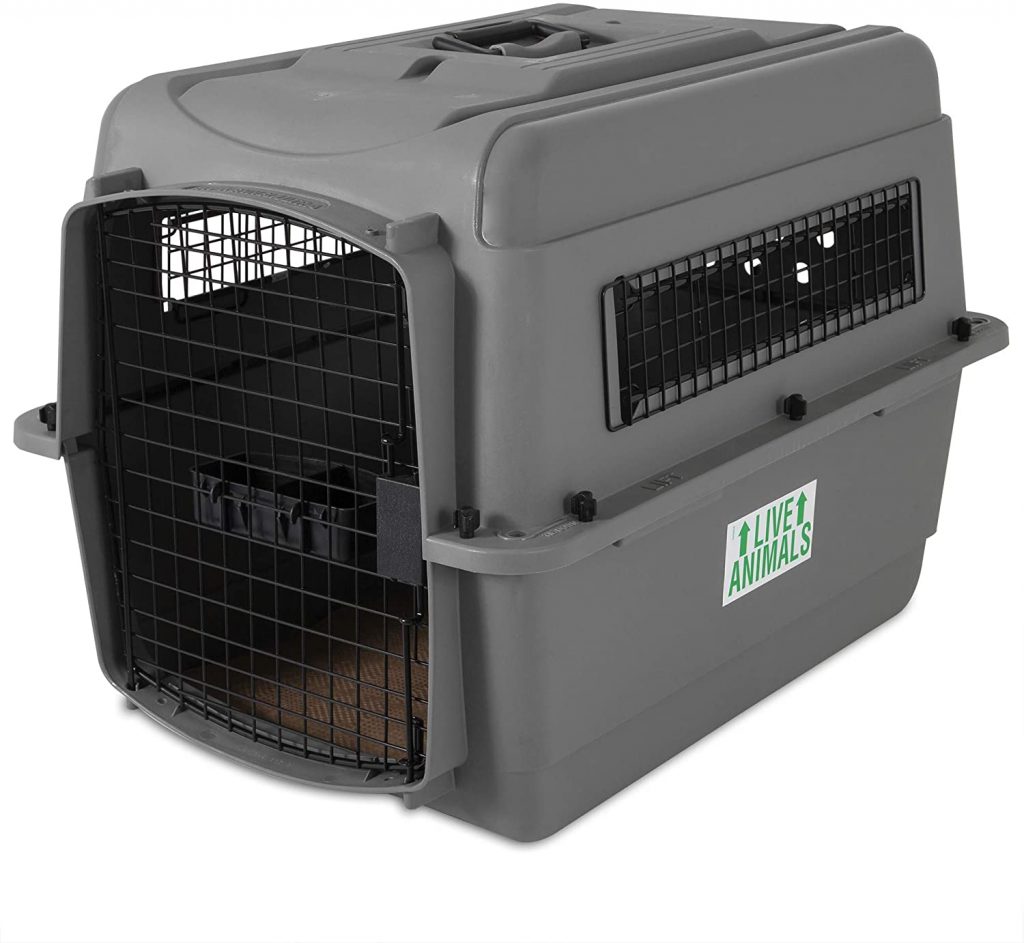 A good dog travel carrier is a must-have for anyone who loves to take their furry friend with them on trips. Whether you're flying or taking a road trip, your dog will need a safe and comfortable place to rest, and a good dog carrier will make sure your pet has the best possible travel experience.
Today, we're going to look at some of the best dog travel carriers on the market, as well as delve in to why owning one is so important.
The benefits of having a travel carrier for your dog
If you love taking your dog on trips, then you know how important it is to have a good dog travel carrier. The best carriers will keep your pet safe and comfortable and will make your trip a lot easier.
Let's break down the benefits of having a travel carrier for your dog.
Safety
A good carrier will keep your dog safe and secure while you're on the road. It will also help to protect them from accidents or injuries. Airlines require dogs to be in some form of a carrier, unless working as a service animal. A pet travel carrier will keep your dog safe while moving through large crowds are sitting for long periods in a plane.
A travel carrier is a great way to keep your pet safe when staying in hotels or vacation rentals. While more and more hotels are becoming pet-friendly, you don't want to worry about your puppers when you sleep or step out for a few minutes. A travel carrier works perfectly as an on-the-go safe space for your dog.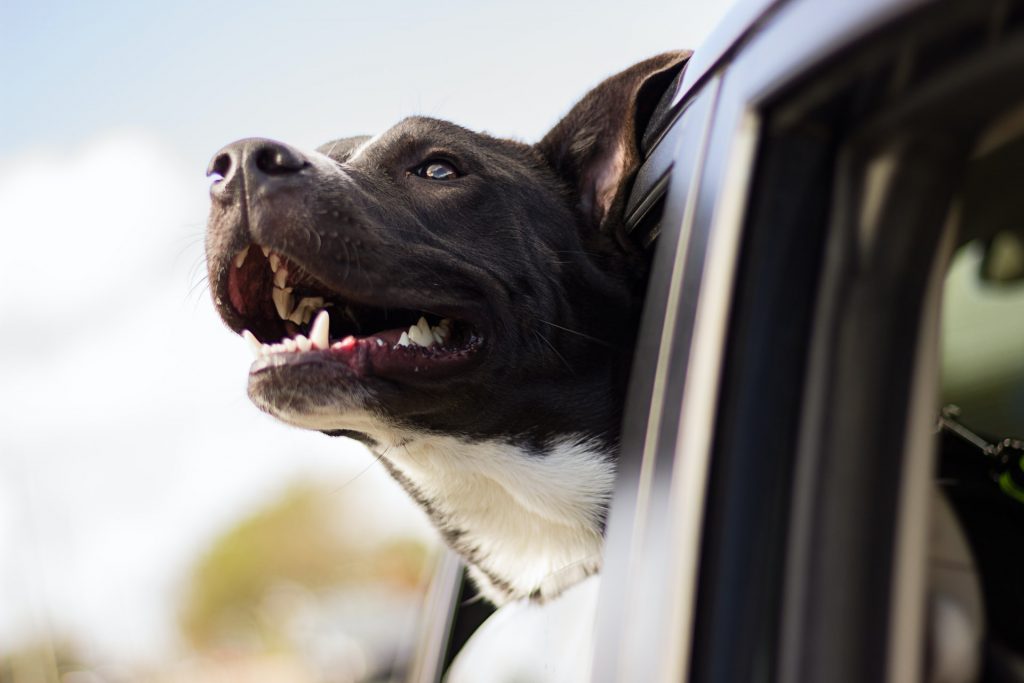 Comfort
A good carrier will provide your pet with a comfortable place to rest while you're on the move. This is especially important on long trips or during times when they need to be confined.
Travel carriers are designed to keep your pet in a comfortable position, and you can add a nice blanket or pillow so that they have the stability they need to stay calm during the ride. In addition, many owners use their carrier when traveling because it makes it much easier for them to take along supplies when going on day trips away from home.
Convenience
A good carrier will make it easier for you to travel with your dog. If you're flying, a travel carrier will also make sure that your pet is in compliance with airline regulations. In most cases, you'll need to book a separate flight for your pet if they want to fly with you. Airlines have a limited number of spaces in the cabin where pets can be taken, and only certain types of carriers are allowed for this purpose.
Jump to a section
Our top picks
Types of dog carriers
How we picked – What to consider in a dog carrier
Steps to prepare your dog to travel
---
Our top picks
We've looked at dozens of hard-sided, soft-sided, and hybrid carriers to pick out our top 7. Take a look below to find the best one for you and your pet.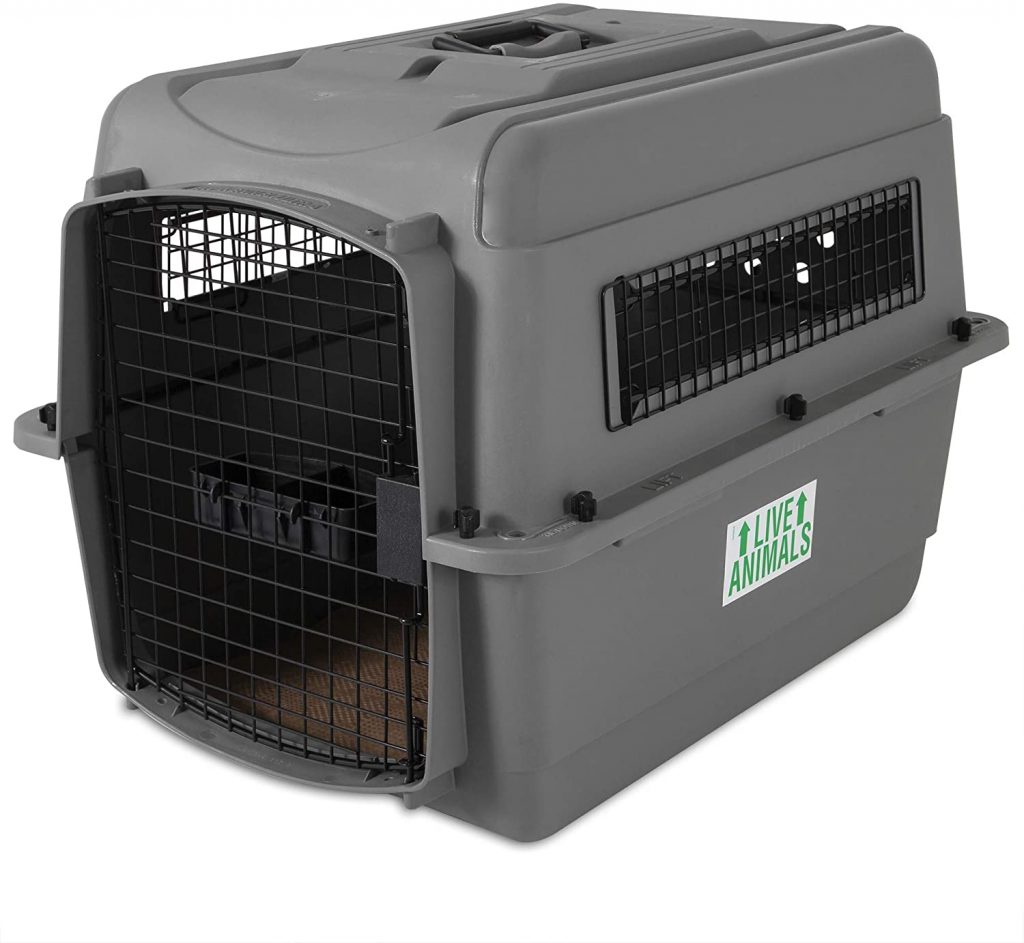 Best Overall
Our top dog travel dog pick is a durable, heavy-duty hard-sided option with full ventilation and plenty of travel accessories.
Petmate is one of our favorite brands here at The Pets Master, and with good reason. As seen in the construction of this pet carrier, Petmate creates quality, durable products with the singular goal of keeping your pet safe.
The heavy-duty plastic Petmate kennel is enhanced by steel wire and wingnuts that can't corrode. The materials are of the highest quality and designed for one thing: The safety of your dog. The wire vault door adds an extra layer of security by preventing shifting and sliding, which is especially important when traveling.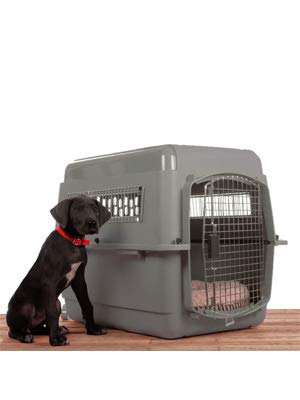 One of the things we love about the Petmate Sky Kennel Pet Carrier is the ventilation openings on every side of the carrier. Not only does this provide fresh air for your dog, it provides multiple visibility points, so you can always have a careful eye on your pet.
In addition to its heavy-duty body and ventilation openings, the Petmate dog carrier also comes with live animal stickers, clip on bowls, and ID stickers. For the smaller versions of this carrier, there is also a top handle. These help the Petmate Sky Kennel meet the majority of airline cargo specifications, though you'll want to double-check specifics for your particular airline. The Petmate Sky Kennel Pet Carrier comes in 6 different sizes, so you can pick just the right size for your pup.
Pros
Durable and heavy-duty
Comes in multiple sizes
Superior visibility and ventilation
Meets most cargo specifications
Cons
Larger models quite expensive
---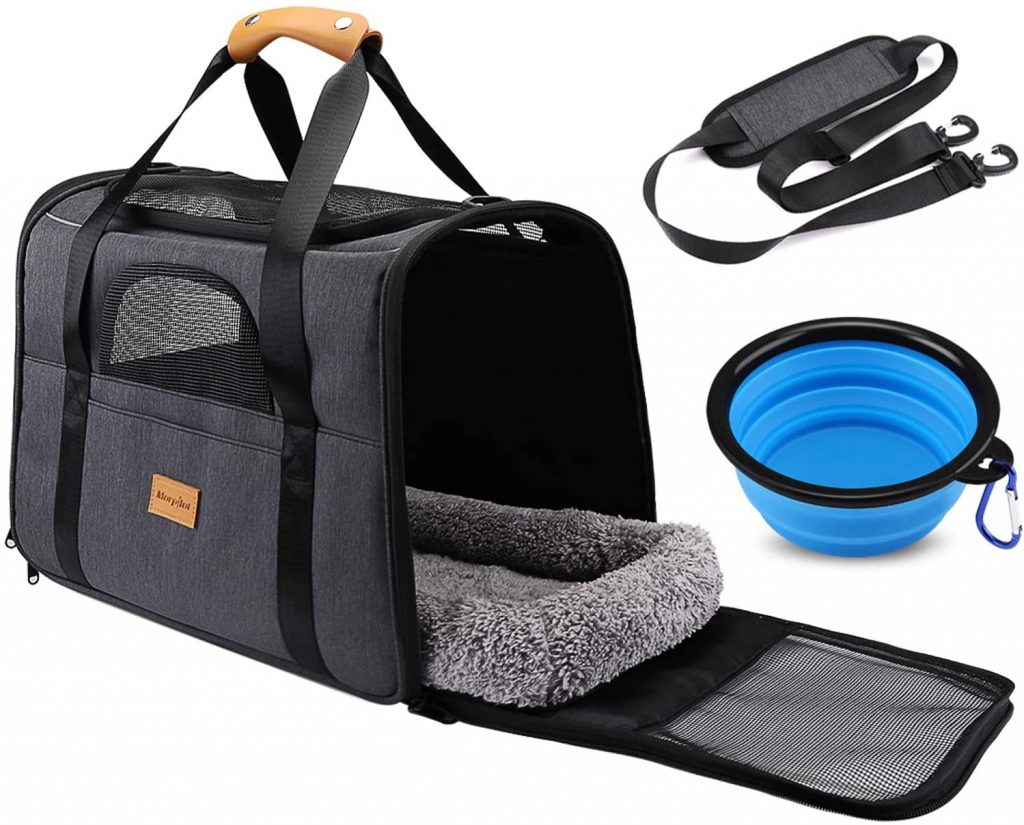 Best for second choice
Considered the best soft-sided dog carrier on the market, the Morpilot keeps traveling dogs calm while still being modern and stylish.
The soft-sided Morpilot is a folding pet carrier designed for taking smaller dogs on trips, whether in the car or in-cabin on a plane. The portable pet bag is made of washable, durable polyester, providing flexibility and support on long trips. The sides also include breathable mesh for ventilation and keeping an eye on your dog while traveling.
The Morpilot Pet Travel Carrier comes in two different sizes, medium and large, so you can pick the one that will provide the right amount of space for your dog. The bottom of the carrier has a solid support board and, combined with the heavy-duty handles and straps, keeps your pet stable when you carry them from place to place.
We're big fans of the look of the Morpilot. Often, dog travel carriers are more conventional in their designs, all about serving a purpose. However, the Morpilot is made with a stylish grey material and includes real leather straps, making it practical and fashionable. The Morpilot Pet Travel Carrier comes with a removable, washable mat and a collapsible water bowl. The travel bag can safely fit under most airline seats, though you'll need to confirm with your specific airline carrier.
Pros
Foldable
Durable materials
Strong base-board
Easy to clean
Cons
Only comes in smaller sizes
Only the medium size fits under plane seats
---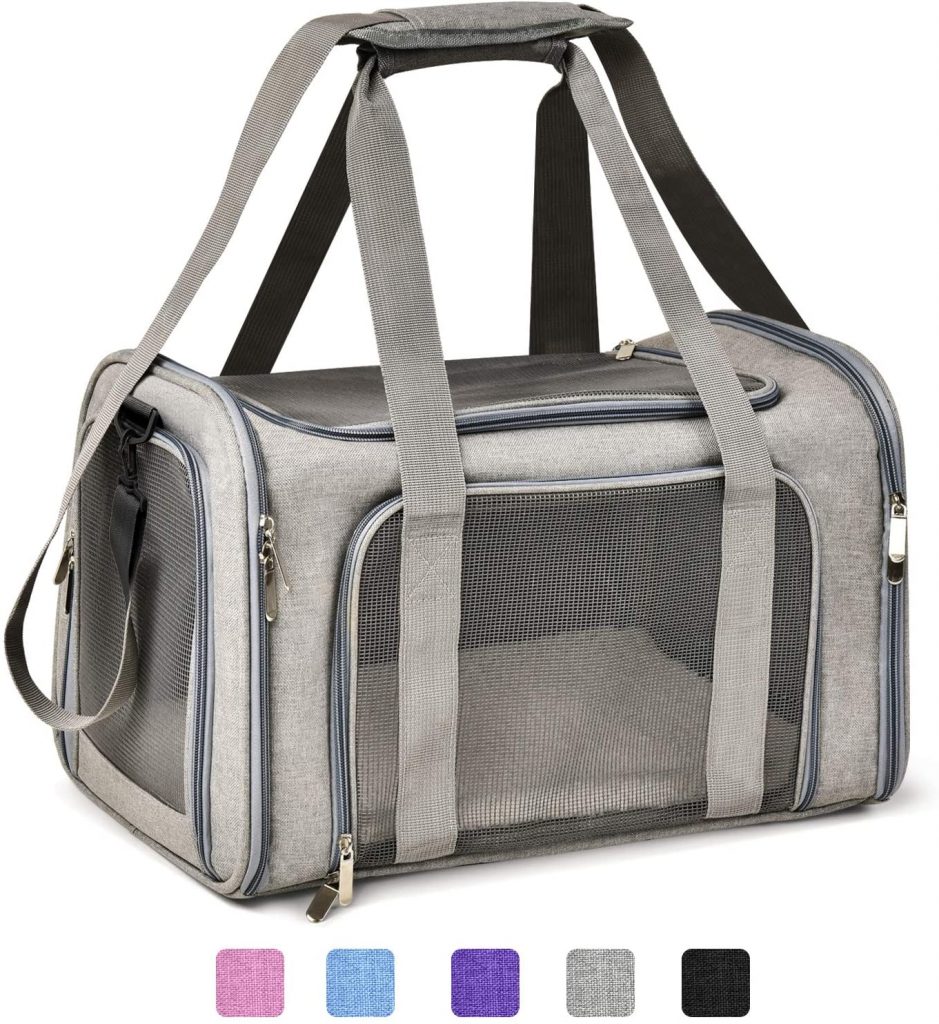 Best on a budget
You don't have to spend the big bucks to get a quality pet carrier! Our budget pick is safe, durable, and washable – All at a great price.
The Henkelion Pet Carrier may by the least expensive option on our list, but it's packed with fantastic features. The soft-sided dog travel bag is made out of a durable, but lightweight, polyester fiber. All four sides of the bag are made with a strong, anti-scratch mesh, so your dog gets plenty of fresh air and an incredible view while traveling.
One of our favorite features of the Henkelion Pet Carrier is its material. The carrier comes with a removable fleece bed, which can be removed and thrown in the washing machine for a quick wash. Plus, the exterior of the bag can be spot cleaned or hand-washed. We hate a dirty pet carrier, so the ability to keep this bag, and our dogs, clean is a huge benefit.
Finally, this budget pick is that it's an airline approved design, allowing you to place your dog next to you in the seat or under your seat. The bag comes with loop handles that can be used as seat belts and sturdy shoulder straps for moving between gates. Plus, the interior of the Henkelion has a safety leash. The one thing to keep in mind is because the Henkelion was designed for in-cabin travel, it is a smaller carrier. The bag comes in 2 sizes, medium and large, but only holds up to 15 pounds.
Pros
Inexpensive
Easy to clean
Durable material
Includes seatbelt strap
Cons
Limited size options
15 pound weight limit
---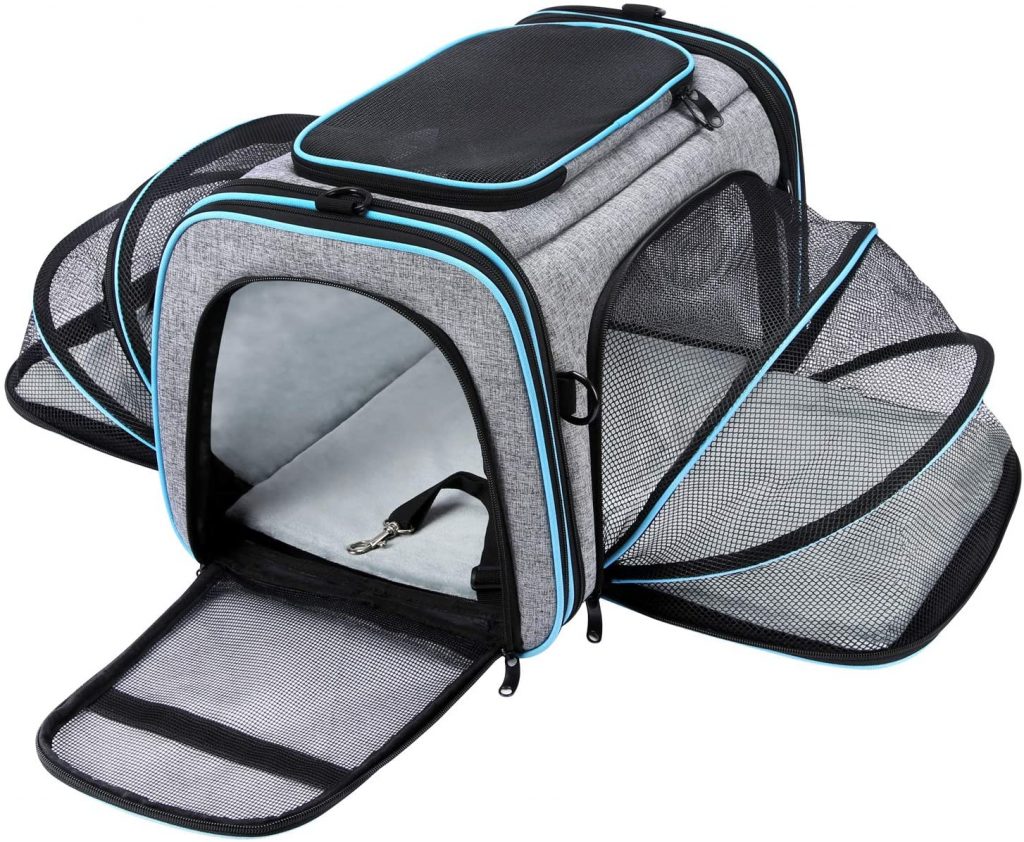 Best soft-sided carrier for medium dogs
Another fantastic soft-sided dog travel carrier option, this bag supports slightly larger dogs than other soft-sided carriers on this list.
The Maskeyon is an expandable, soft-sided dog carrier ideal for long road trips and layovers in airports. The dog travel bag was recently updated with increased ventilation from the top, providing dogs with more air, but also an easier way to get your pet in and out. The easy to clean body of the bag has been reinforced with steel strand to prevent sagging.
One of our favorite things about the Maskeyon dog carrier is how each side of the bag can zip open and expand, giving pets a little extra room to stretch during long trips. Surrounded by a breathable, anti-scratch mesh, this extra space increases visibility and air flow.
We're also fans of the included, machine washable fleece pad, multifunctional storage pockets, and the adjustable shoulder straps. Plus, for a soft-sided dog carrier, the Maskeyon can hold slightly larger dogs, those up to 20 pounds.
Pros
Expandable
Easy to clean
Supports small to medium sized dogs
Cons
Only comes in 1 size
Dimensions need to be double-checked
---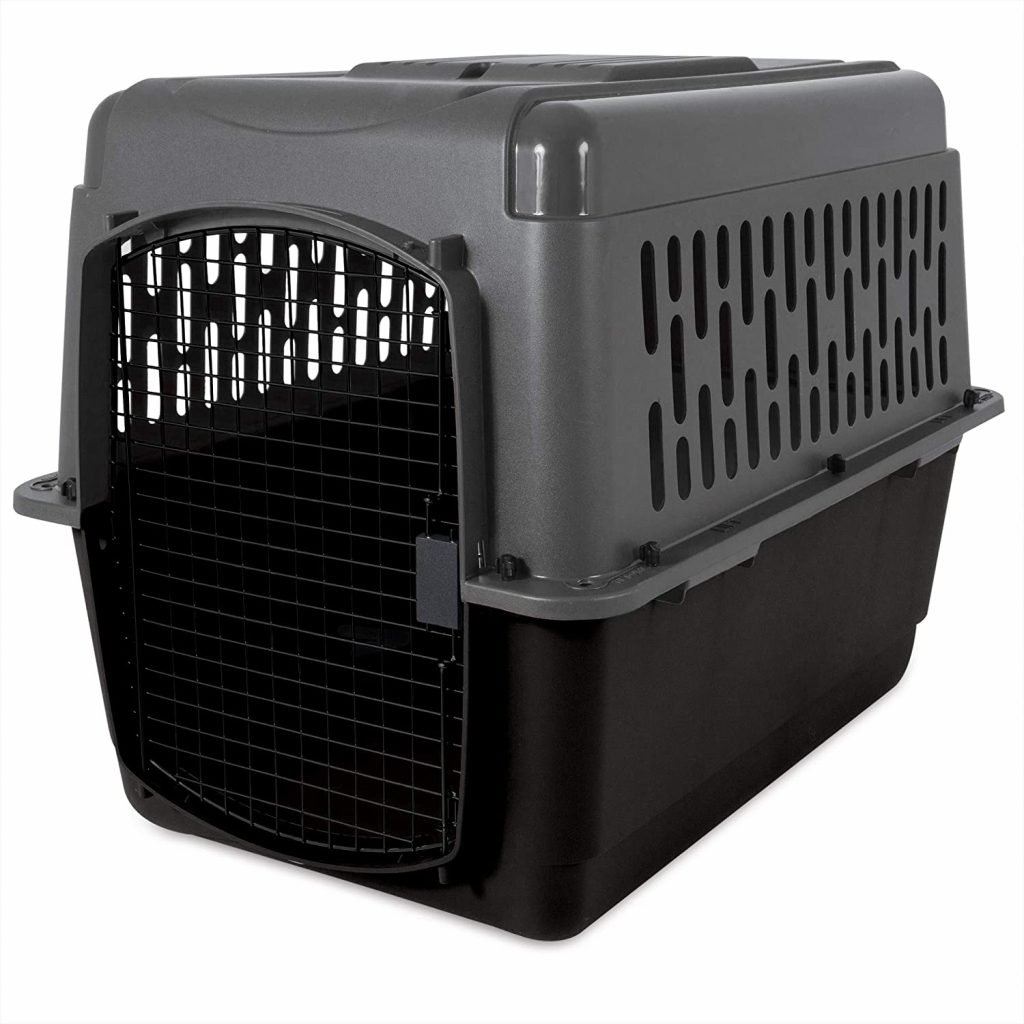 Best hard-sided carrier for medium to large dogs
The Aspen Pet Porter comes in 4 different sizes, so you can pick just the right option to keep your dog safe in transit.
The Aspen Pet Porter is another fantastic hard-sided dog carrier designed for protecting dogs in cars or those needing to fly cargo. With ventilation on 3 sides and a large, easy to lock door, the Aspen offers pet parents a little extra peace of mind when traveling with their medium to large dogs.
One of the things we appreciate about the Aspen is it comes in 4 different sizes. Because part of flying safely is dependent on having a kennel of the right size, knowing you can pick just the right fit is a relief. Also, the Aspen Pet Porter was designed to meet the natural denning instincts of dogs, helping your fur baby feel safe and comfortable during trips.
The pet carrier meets multiple airline specifications, though you'll want to check the details for your specific airline.
Pros
Comes in multiple sizes
3 sided ventilation
Easy to lock door
Cons
More expensive
Doesn't come with any accessories
---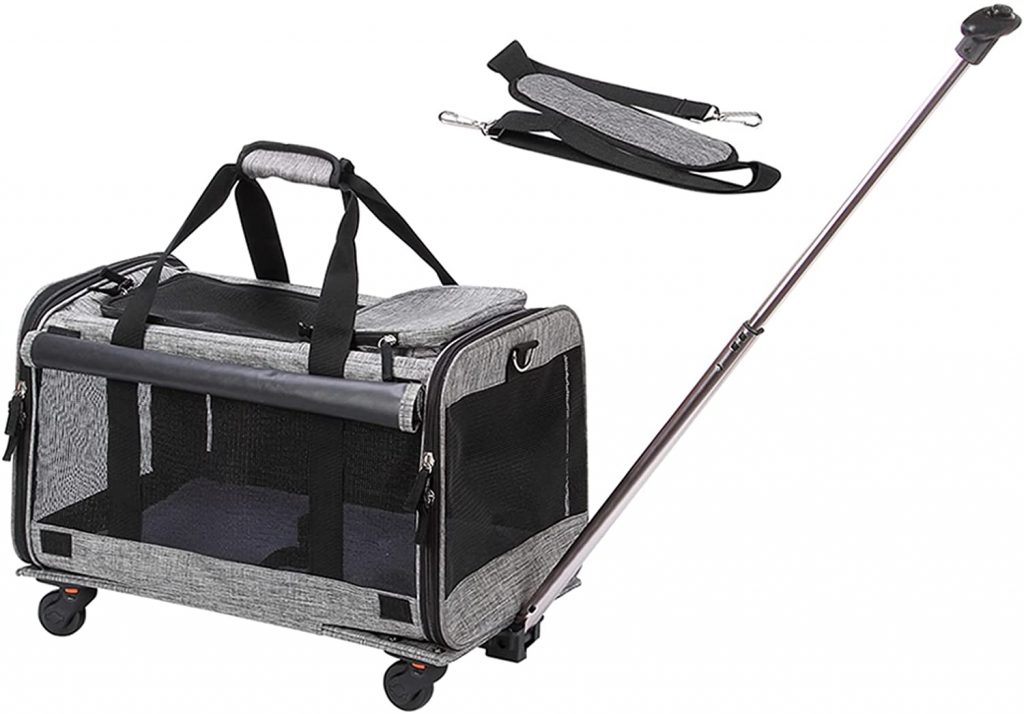 Best hybrid rolling carrier
This hybrid dog travel bag that can be rolled or carried makes moving through airports easier than ever.
The Coopeter Dog Carrier with Wheels is a great example of how hybrid dog carriers can make traveling so convenient. The hard-sided bottom of the carrier adds extra support, while the soft sides make this carrier in-cabin safe. And of course, the wheeling feature allows moving through airports or around vacation destinations a breeze.
The 4 sided anti-scratch mesh allow air flow through the carrier. However, one of our favorite features of this bag, there are also flaps that can be latched down so if your dog is a nervous traveler, you can eliminate some stimuli. With its excellent storage options, detachable wheels, and foldable design, it's easy to see why the Coopeter made our list.
Pros
Rolls on wheels
Foldable
Plenty of pockets for storage
Cons
Tight fit under airline seats
Only works for smaller dogs
---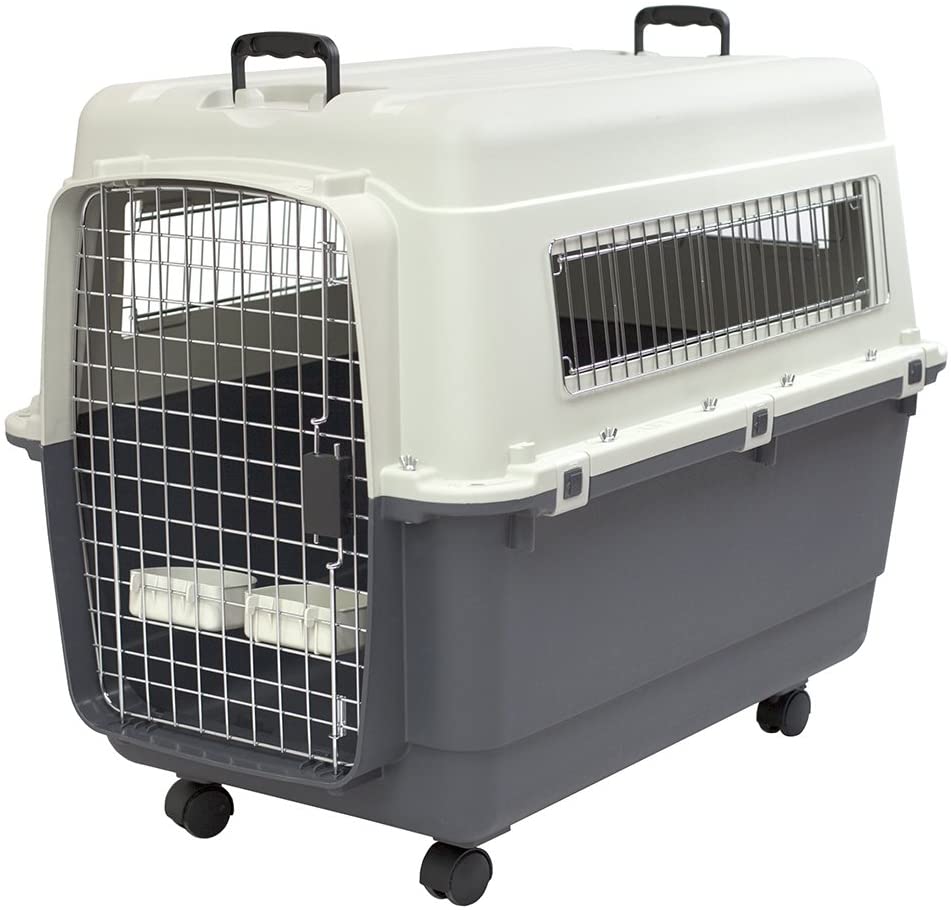 Best hard-sided rolling option
With its 6 different sizes, wheels, and carrying handle, this hard-sided dog travel carrier does all the heavy lifting for you!
The SportPet rolling dog kennel really offers everything you need for a dog travel carrier. The kennel comes in 6 different sizes, from small to XXX-Large, so you can pick just the right size for your dog and airline carrier.
The SportPet also comes with a host of extra accessories, like live animal stickers and 2 dishes you can hook in the carrier for your pet. Going from carrying to rolling this dog carrier will make going to the vet or catching a flight so much easier.
We also appreciate the SportPet is IATA approved and that the wheels can come on and off easily for your convenience.
Pros
Can be carried or rolled
Comes in multiple sizes
IATA approved
Cons
More expensive
Heavier than other options
---
Types of dog carriers – And which works best for you!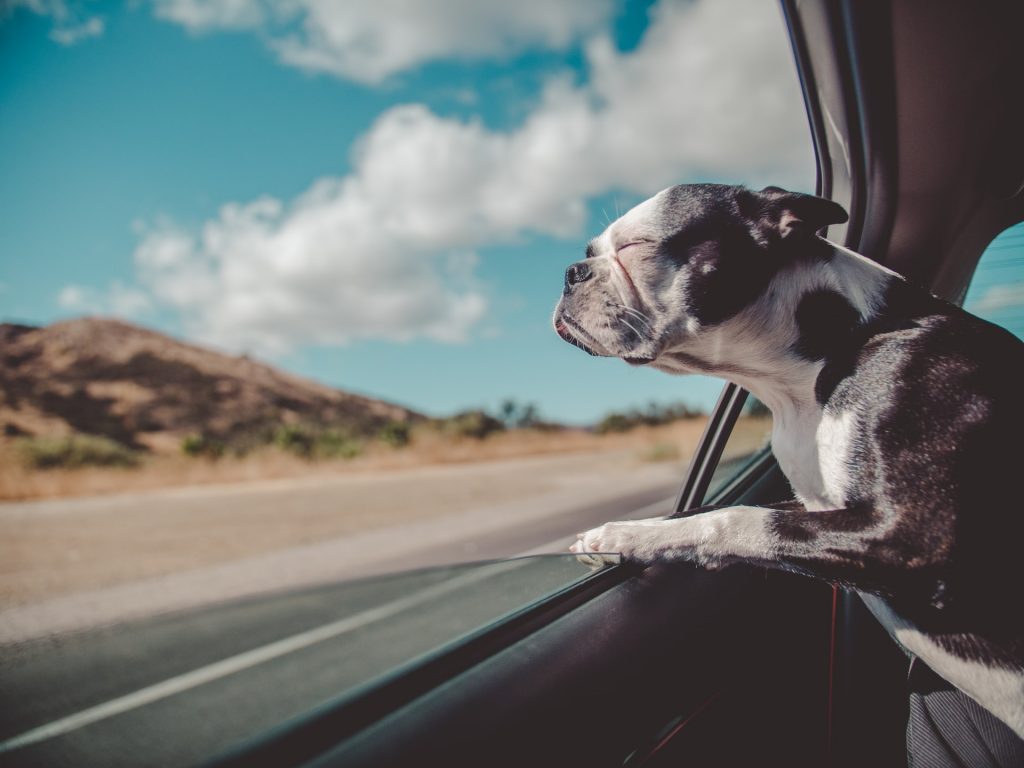 There are a number of different dog travel carriers on the market, so it can be tough to decide which one is right for your needs. To get started in your decision process, you need to decide which carrier type is the best one for you, a soft-sided, hard-sided, or hybrid.
All 3 types of dog carriers have their benefits, but meet varying needs for adventurers and their dogs.
Soft-sided carriers
Soft-sided carriers are perfect for in-cabin plane rides, cars, and other small spaces. Usually made from lightweight materials like nylon or polyester, soft-sided dog travel bags often have a mesh panel on one side that allows air to circulate. They usually have a leash hole and pockets for storage, as well as a zippered front door.
We love soft-sided carriers for smaller dogs and shorter trips. They offer basic protection without being too bulky and usually fold down, so they're easy to store.
Hard-sided carriers
Hard-sided carriers are much heavier than soft-sided carriers and tend to be sturdier and more protective. Due to their larger size, they work best for bigger dogs and are the recommended dog carriers for cargo traveling in an airplane.
The biggest benefit of hard-sided carriers are their overall capacity and durable, protective bodies. Some hard-sided carriers can be disassembled for storage, but will still take up a fair amount of space.
Hybrid carriers
Hybrid dog travel bags offer benefits of both hard-sided and soft-sided carriers. These carriers are more durable than soft-sided carriers and also lighter than hard-sided options.
Unfortunately, finding the best hybrid carrier can be difficult, as the other 2 types are more common. In the end, no matter what type you choose, the best dog travel carriers are ones that are comfortable and safe for your pet. They should also be easy to transport and store, so you can take them with you wherever you go.
---
How we picked – What to consider in a dog travel carrier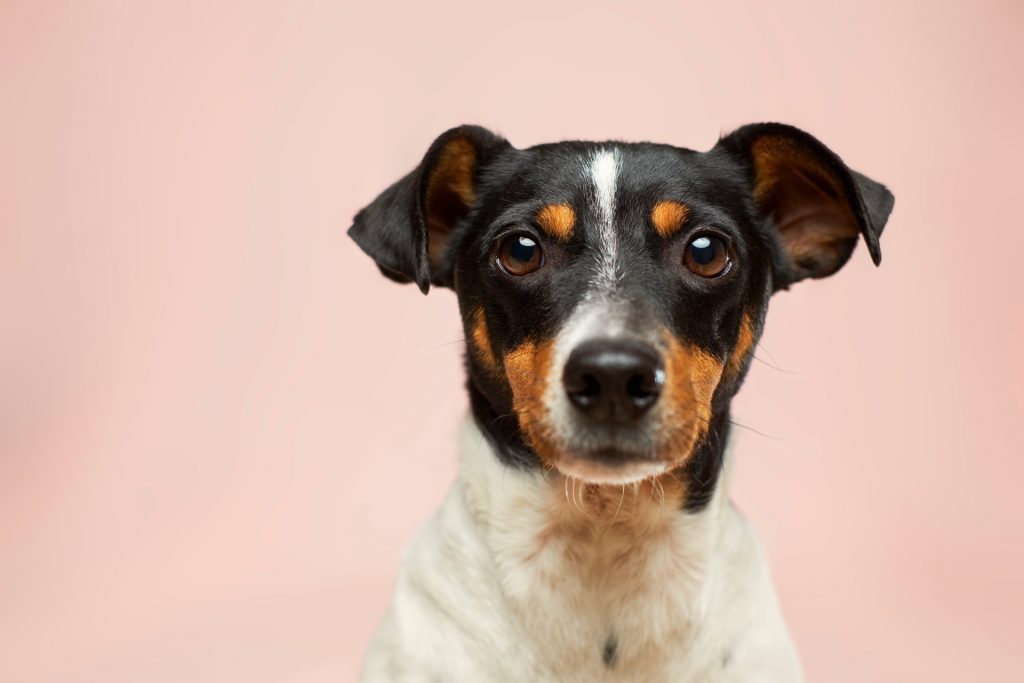 When choosing the right type and size of pet carrier for your needs, there are a few key things to consider. Using recommendations from the American Kennel Club and their list of airline guidelines, we narrowed down 4 fundamental considerations to make when picking a dog travel carrier.
Size
Most dog carriers come in a variety of sizes and offer these sizes based on weight. However, you should always pick the carrier with the right measurements for your pet. If you use a carrier that's too small, your dog may feel cramped and irritable, which could lead to problems while you're on an airplane or in another confined space. Too large a carrier and your dog might feel overwhelmed.
The size of a carrier isn't just about the comfort of your dog, it's also about the safety. A small dog in a large carrier could be jostled too much while a large dog in a small carrier could get sores. In our list of recommendations, we found dog travel carriers with multiple sizes so you could pick the most comfortable and safest option for your dog.
For any help deciding on the right size for your fur baby, check out this fantastic graphic by Daily Paws.

Weight
If you plan on taking your pet on an airplane, you need to make sure the carrier meets weight requirements – some airlines have a maximum weight limit of 10 pounds. While soft-sided carriers will always be lighter, and therefore meet airline requirements, hard-sided options with their extra bulk are safer for traveling in cars or cargo.
We tried to provide you with a selection of hard and soft-sided dog travel carrier options with varying weights, so you could pick the best one for your travel needs.
Ease of use
Pet carriers are meant to be portable, so most have handles that are easy to grip. Some are heavier than others, though, so you need to consider whether your pet can walk with the carrier or needs you to carry it for them.
The best carriers also collapse for easy storage and transport, although this may take up more space than you have available. Hard-sided carriers tend to be easier to load into your car or check as baggage on an airplane, but some people find them difficult to carry.
We looked at different aspects of each carrier on our list to make sure they were easy to use, making travel with your dog a little bit less of a hassle.
Style
You don't have to give up your style when you travel with your pet! Dog carriers can range from plain and utilitarian (think a simple nylon bag) to elaborate and stylish (think a designer carrier made from exotic leather). We tried to pick neutral, modern designs, especially for our soft-sided carriers.
---
How to prepare your dog to travel in a carrier
Once you've chosen the right type of carrier, there are a few things you'll need to do to ensure your pet is comfortable and safe during travel.
The basics
The first step in getting your dog used to his new carrier is get your pet acclimated to the carrier in a safe space. Start by leaving the carrier in an open space in your home with a few comfy blankets or towels inside.
You'll want to get your dog used to the carrier before leaving on a trip by offering him favorite food or treats inside the carrier and allowing him some time to explore it while it's empty. Not all dogs are comfortable with being in a crate, so if yours is anxious about being left alone in the crate, consider leaving the door open or even attaching it to a piece of furniture for a while before beginning travel training.
Place the carrier in the car
Next, you'll need to get your dog used to being inside the carrier while traveling in the car. This will help him become familiar with the sounds and movement he'll experience during transport, which can make travel much less scary.
Start by placing the carrier in your car, with the door open. Allow your dog to sniff around and walk in and out of it as he pleases. Next, place a favorite treat or toy inside the carrier and allow him to take it out himself. Once he seems comfortable with the carrier, it's time to close the door.
If he becomes anxious at any point during this process, go back to an earlier stage and allow him more time to become comfortable with the idea of entering the carrier.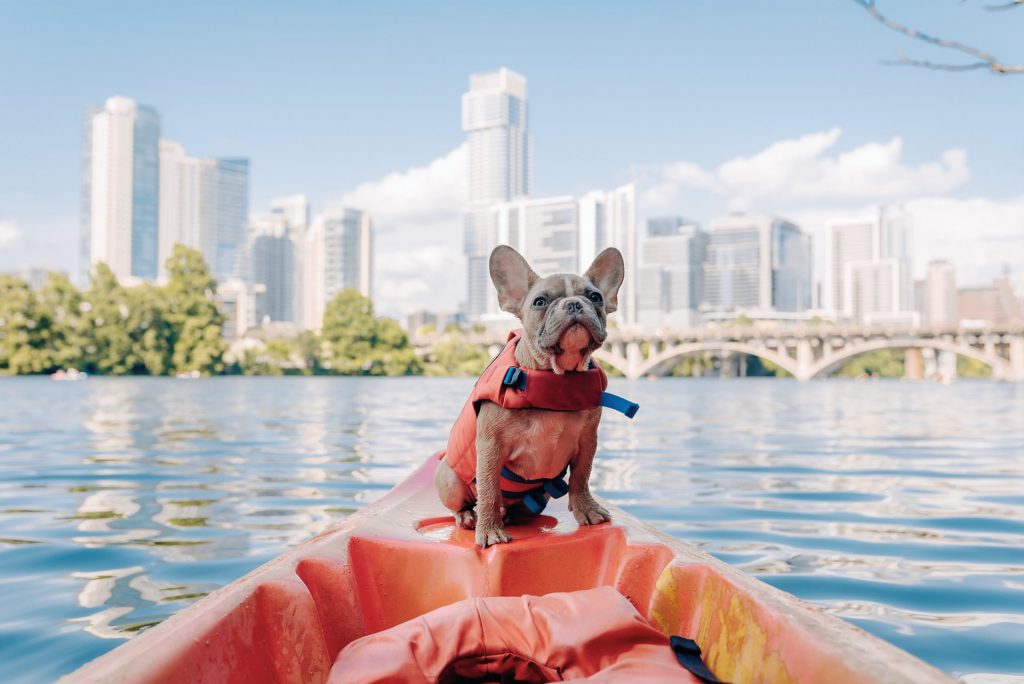 Let the travel begin!
Once your dog is comfortable entering and exiting the carrier, you can begin traveling in your car with him inside. Start with short drives just to acclimate your dog to the movement of the car. Speak continuously to your dog, especially during the first few drives. If possible, have someone sit with your pet during the drives.
Continue to take your puppers on longer and longer drives, adding treats and toys to the carrier as needed. Always praise your dog effusively after a successful trip. While you can't practice flying with your dogs, you can get them used to longer periods of time in the case in a moving vehicle.
Above all else, remember that dogs are creatures of habit when it comes to training. The more patient you are with your pet when teaching him how to be a good traveler, the more quickly he'll learn.