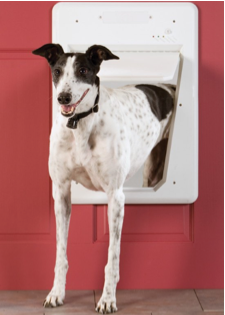 Dogs love going in and out of the house over and over. Letting them out at their every whim can be difficult, annoying, or just downright impossible when you are at work.
Dog doors have traditionally been one way to help alleviate this problem, and now that electronic dog doors are here, there has never been a better time to buy one for your pampered pooch.
Electronic dog doors can be confusing to purchase. To help you with it, we tested the top ten electronic dog doors currently available for purchase.
Our testing team members also learned a ton of helpful information that we will now pass on to you in our shopping guide. Let's get started!
Selecting the Best Electronic Dog Doors in November, 2019
[Read more…] about Best Electronic Dog Doors 2019 – Buyer's Guide