Creating and maintaining a strong relationship with your dog can be one of the most rewarding things in the world. There's a reason that dog's are referred to as "man's best friend". A dog who loves and trusts you will be loyal, affectionate, obedient and happy. A bond with your pup will make you happier, too! Studies show that cuddles with your pet can improve your mood.
The longer you spend with your dog, the more you'll be able to read mood and signals. But, during those precious few months of bonding, it can be hard to tell if your dog really trusts you. If you're wondering how to tell if your dog truly trusts you, we've researched different ways to tell.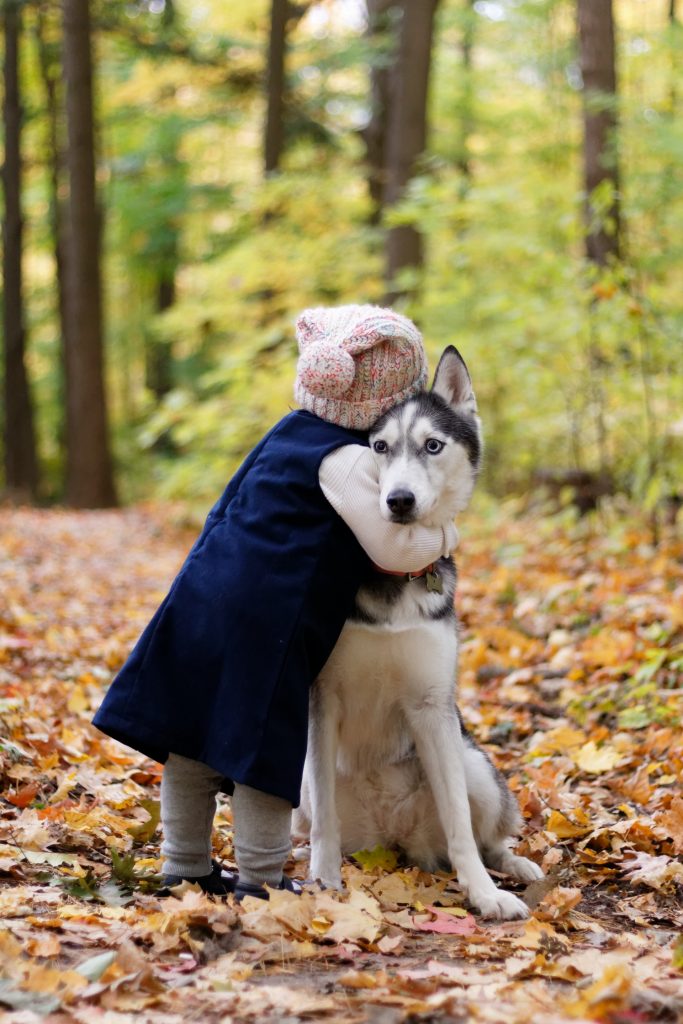 Signs your dog is feeling the love
Your dog makes eye contact
If your pup doesn't shy away from eye contact, that's a good sign they are starting to trust you. Maintaining direct eye contact isn't something animals do with just anyone because it can be seen as issuing a challenge. Making eye contact is dangerous with someone they don't know. If your dog looks deeply into your eyes, they know that you won't hurt them.
Your dog knows your routine
Is your dog waiting for you at the door when you get home from work? Do they stand by their bowl at dinner time? Dogs who learn your routine are trusting you are going to continue to follow it. They believe you will feed them again today, just as you did yesterday and the day before!
Your dog doesn't panic when you leave
Separation anxiety is all about trust. This is a tough one, because dogs with strong attachments can get mopey when you leave. But if your dog doesn't panic when you leave, it's a sign they trust you'll return. They know you aren't abandoning them.
Strong attachments aren't always healthy attachments and it's important to know the difference. If your dog is showing concerning behaviors while you're gone, like going to the bathroom in the house or destroying your things, you might want to work on strengthening your dog's trust in you.
Your dog leans against you
Even if your dog isn't the most affectionate creature, physical contact, like leaning up against you, is a sign your dog is a little bit in love with you. You wouldn't lean up against someone you don't know or trust. It's the same concept for your dog! The closer they are physically, the closer they are feeling emotionally.
Your dog looks at you when they go to the bathroom
There's nothing more uncomfortable than staring into your dog's eyes as they go to the bathroom. Even though you'd like a little privacy, this is a huge sign your dog knows you look out for them. Going to the bathroom can make a dog vulnerable. When your dog looks at you, they are telling you, and trusting you, to keep a lookout for any threats.
Your dog loves belly rubs
Your pup's belly is the most vulnerable part of their body. If they show it around you, they trust you not to take advantage of the moment to hurt them. It is instinct for animals to protect their organs and their soft underbelly. When your pup lets you give them some of those sweet sweet belly rubs, then you know you're in business.
Your dog sleeps near you
It can be difficult to fall asleep near someone you don't trust. If your pup falls asleep with you in the room, they may be starting to feel comfortable around you. If your dog seeks you out when they are ready to fall asleep, then you know you are on the road to a bond of trust and affection. Your dog feels better knowing you're around to watch their back and they want to stick close to their pack.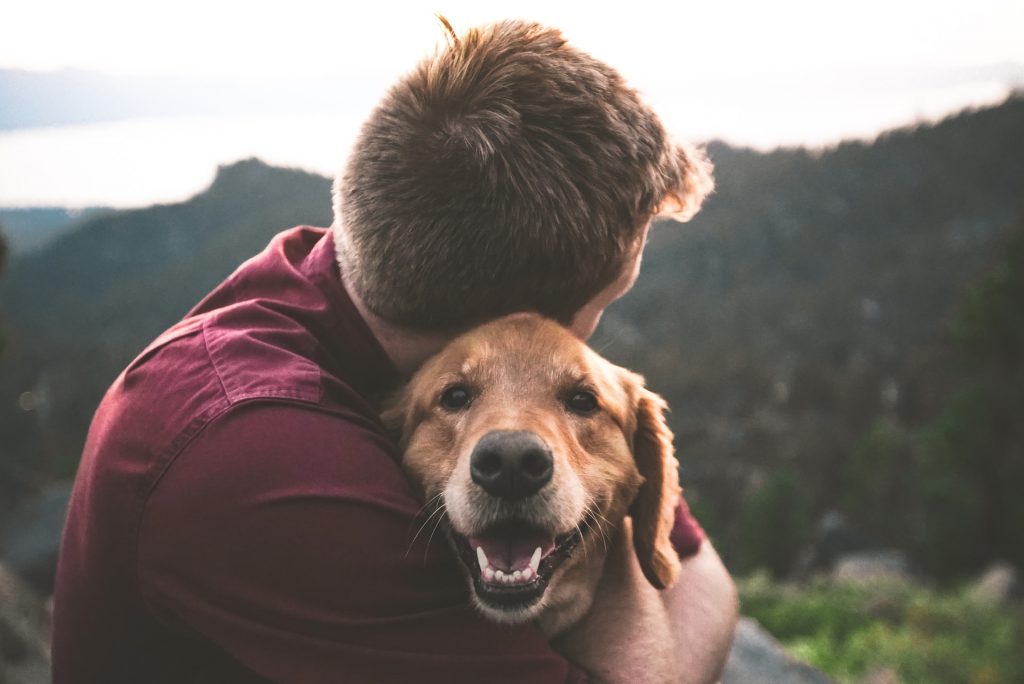 Why is my dog so slow to trust?
It can be hard not to take it personally when you're head over heels for your dog and they're not returning the affection. There are a lot of reasons why your pup might not be ready to trust you yet, and almost none of those reasons are your fault. 
As much as we wish all of our dogs lived in a safe, and loving home, we know that that isn't always true for dogs we adopt. Even ones who had loving homes woke up one day and weren't able to go back. That kind of trauma leaves a lasting mark and it can be difficult for dogs to trust that you're going to stick around. And if your pup has a history of abuse, it can take even longer for them to believe that you aren't going to hurt them. Don't take it personally. Even if you're doing everything that you can to show them how much you care, it can be hard.
It's also important to remember that, just like humans, dogs have very different personalities. Some dogs just might naturally be a little more nervous or less affectionate and there isn't any reason to worry.
Remember, trust takes time to build. Stick with it and be patient. You will get there, and when you do, it will be worth every minute.
Signs your dog might still be a little wary
Dogs acting defensive or territorial of their bed or food may be worried it will be taken away from them. Dogs will typicially outgrow this behavior as they become more comfortable with you. But, if your dog was neglected or abused, they may need training to decrease their aggression.
A clear sign of mistrust is if your dog cowers at your voice or presence. This is usually more to do with their past history than you. Speak in a calm and soothing voice with them and maintain non-threatening postures.
Shy or unaffectionate dogs may be worried about getting too close to you. Give your pup some time! As they get more comfortable, they will open up.
How to build a strong bond with your dog
Obedience training: Training your dog helps them learn important commands and skills. But training is also a great opportunity to strengthen your bond. A dedicated, focused tim to learn something new – coupled with treats and praise – can really strengthen a bond.
Get used to your scent: Dogs use their noses for a lot more than humans do. Sense of smell is important for dogs in getting to know someone, becoming comfortable with them, and bonding with them. Try putting some of your old shirts that you've recently worn in with your dog's bedding. Associating your scent with the comfort and safety of their sleeping space is a great way to build your bond.
Maintain a regular routine: The importance of routine in trust deserves another mention in this article. Dogs will trust you more if they know when you come home, when walks happen, and when they'll be fed. They will grow to trust you more and more every time you follow through. 
Food: They say the way to a man's heart is through his stomach. I'm not sure how true that is for men, but it's definitely true for dogs! Keep delicious treats nearby and reward your pup when they spend time with you. It's also a good idea to hang out near your dog when they are eating. Make eye contact with them to strengthen the association with you as someone who feeds them.
Grooming: A good brushing or gentle massage is a great way to bond through physical touch. This can be a calming activity where your pup can get used to you touching them positively.
Playing: There's no better way to bond than by playing a game! Anything, from tug of war to fetch to tag, is a great way to build a friendship that will last for a lifetime.