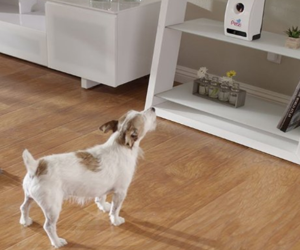 My family and I recently needed to go out of town for one night and left our pets at home. When we returned the next day, we saw that our younger dog had been sick and threw up all over the house.
I spent days beating myself up for leaving him alone, for not knowing what had made him sick, and for not having a way to check in on our pets.
Pet monitor cameras have taken the pet product world by storm for a good reason. The purchase of a dog monitoring camera will allow you to check in on your pets periodically so that you can have peace of mind knowing they are safe.
There are currently hundreds of pet monitoring systems available on the market, so our testing team tried out the top ten dog monitor cameras. We've also created a
shopping guide
, so you can understand which features are essential and which are overkill. Let's get started!
Selecting the Best Dog Monitor Cameras in March, 2019
[Read more…] about Best Dog Monitor Cameras 2019 – Buyer's Guide