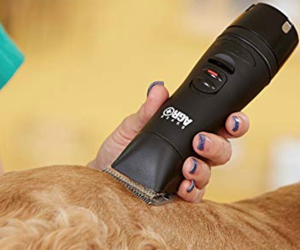 Grooming your dog's coat is an important facet of pet care. Many breeds of canines have fur or hair that left untended, can grow extremely long. The hair can tangle and mat as it grows out resulting in a not only unsightly problem but a rather painful one as well.
Keeping your faithful friend clean and comfortable is a crucial concern for a responsible pet owner.
Taking your faithful friend to the dog grooming salon is a good solution but also an expensive one. As grooming costs continue to soar, deciding to groom your pet yourself can offer a way to save you money while bonding with your dog.
The sheer number of clippers currently on the market is daunting, so we reviewed the top ten dog grooming clippers available and crafted a
helpful guide
to help you find the perfect set for you and your furry friend.
Selecting the Best Dog Grooming Clippers in March, 2019
[Read more…] about Best Dog Grooming Clippers 2019 – Buyer's Guide