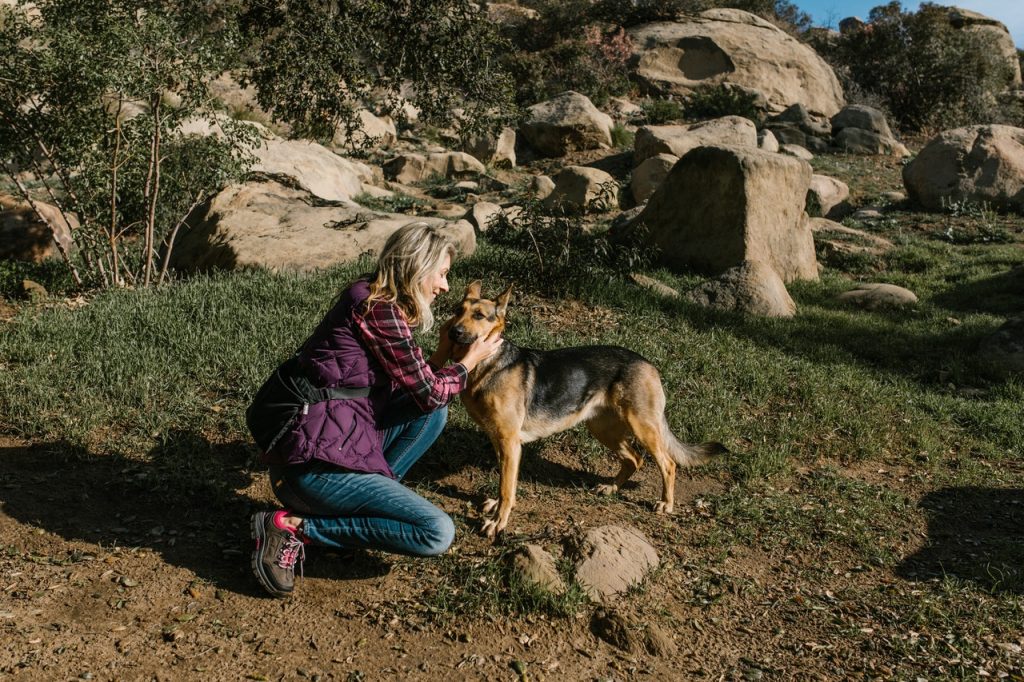 At The Pets Master, we want you and your pets to be equipped with the best gear possible. A lot of times, that means we're reviewing products to help your dog's live their best lives, like Hiking Harnesses or Military Collars. But sometimes the best way to help your dog is to get some gear for yourself, like a dog training vest.
Dog training vests are utility vests designed to help you with the training process. Often, these vests will be made of tough fabric to keep you safe during any training accidents. They're also made of material that will keep you warm in the winter, cool in the summer, and keep rain from soaking into the rest of your clothes.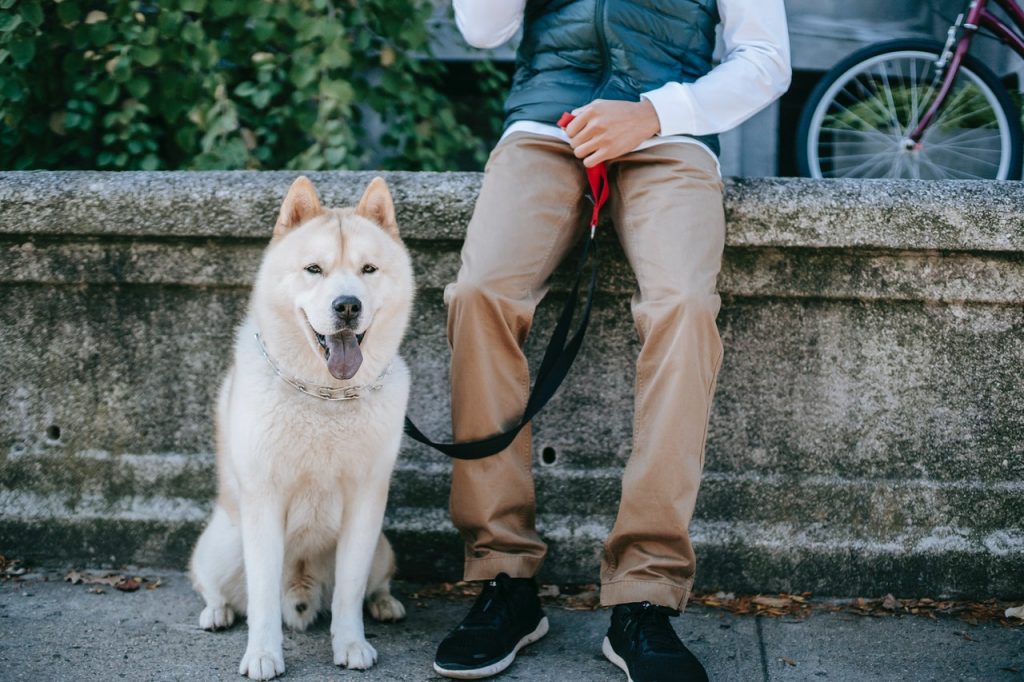 However, one of the best things about dog training vests is they contain so many pockets. The maker of these vests know you'll have to carry collars, harnesses, leashes, treats, and so many other essentials. So, to help keep your hands free, these vests contain all the storage you could possible want.
We usually focus on products for your pets here at The Pets Master. But today, we wanted to take an in-depth look at some of the best training vests for handlers. Not only will these vests keep you protected, they'll make the training process so much easier.
Jump to a section
Overall best product
How we picked – What to look for in a training vest
Can I use a fishing or tactical vest?
---
Our top picks
We really enjoyed finding the best dog training vests for handlers for you. Check out our top picks!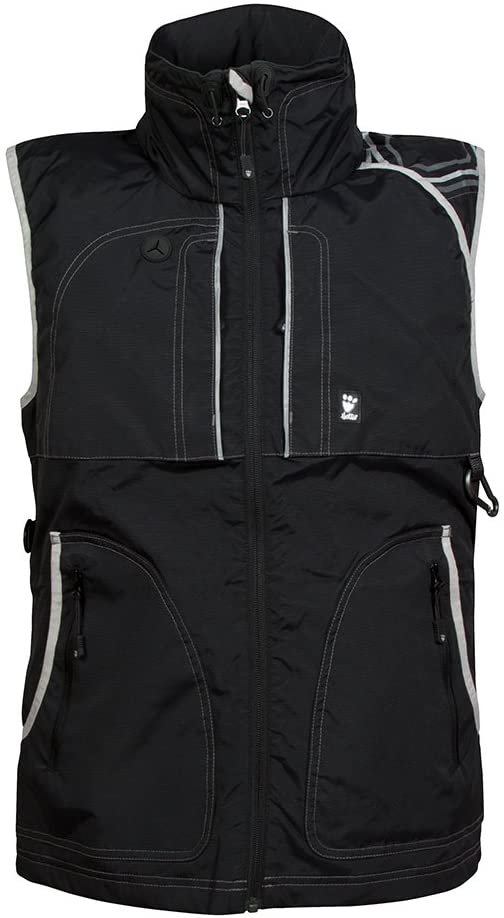 Best Overall
Our favorite is a durable, functional vest designed specifically for dog training
Hurtta, a Finnish company, has created our absolute favorite trainer's vest. All their clothes are designed for the most extreme weather, but without being overly bulky or heavy. The Hurtta Trainer's Vest is water-repellent due to its Houndex laminated fabric. The result is a lightweight, durable vest that keeps dirt and water off you during training.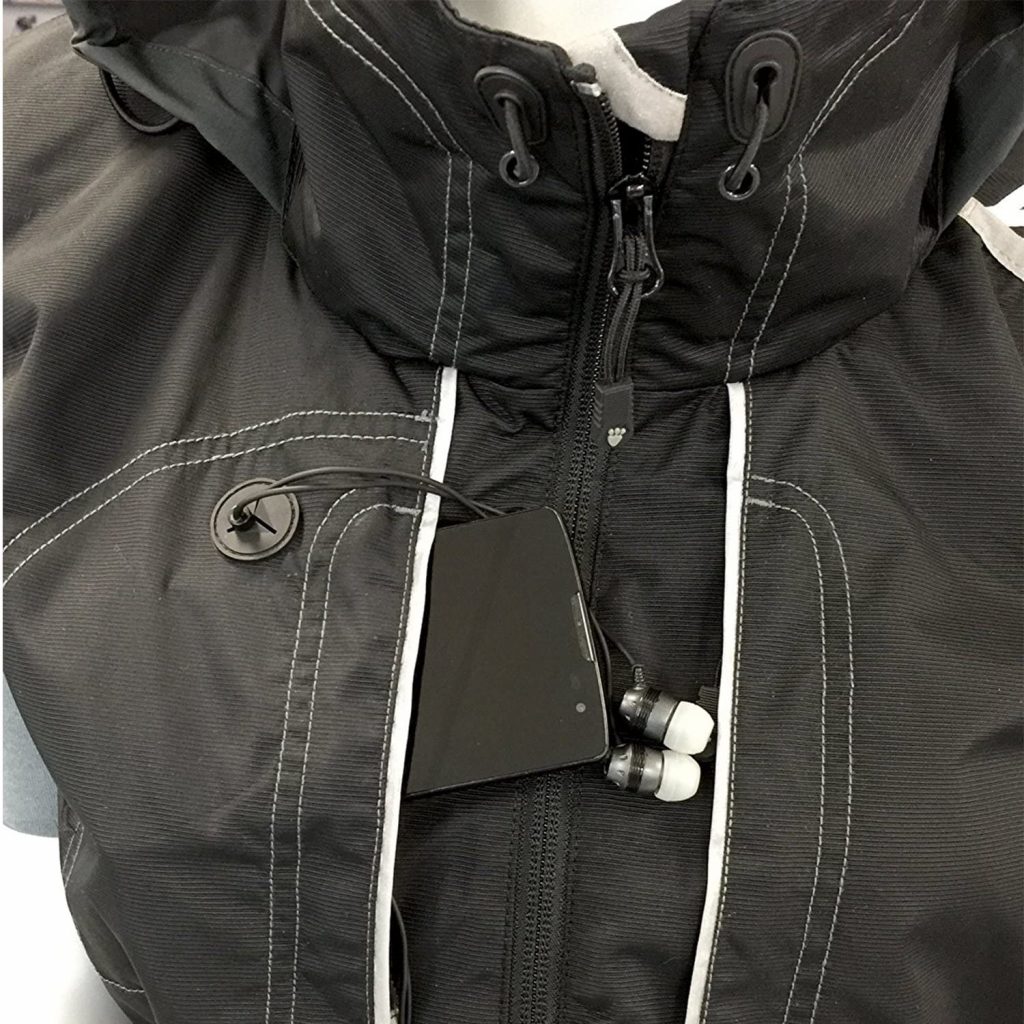 Because the Hurtta vest was designed specifically for training dogs, all its features have specific purposes. The vest has 4 zipper pockets, with one of them containing a detachable, washable pocket. As an added bonus, the vest comes with a large back pocket for any of your larger gear.
What puts the Hurtta training vest above all other options on this list is its versatility. The vest is lined with mesh, perfect for keeping you cool in warmer weather. But it also has a high collar and waterproof hood for protection during colder training days. Finally, the fit of the Hurtta vest is stunning. Its snug waist makes it an ideal piece of clothing for all the moving and activity required when training your dog.
Pros
Designed specifically for dog training
Lightweight & waterproof
Multiple pockets
Large back pocket
---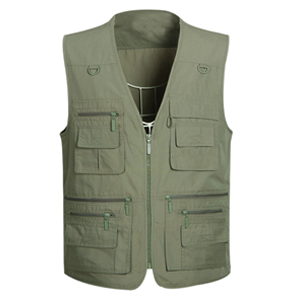 Best for second choice
A multipurpose vest that's fantastic for all sorts of adventures
Gihou may not be specifically a dog training vest, but it serves its purpose so, so well. The Gihou Fishing Vest is a utility vest that combines everything you could need in a dog training vest. The vest is lightweight and made from a combination of breathable, wicking fabrics. You won't have to worry about being caught in the rain or splashed during training, because this vest keeps you protected and dries quickly.
One thing that puts Gihou above so many other options on this list is its fantastic number of pockets. The vest has 16 various pocket sizes, more than enough space for you to pack everything you need and leave the backpack at home. You can even clip some of your tools to this vest, as it has 3 d-rings.
Pros
Lightweight
Wicking fabric
16 pockets
Cons
Zippers on the wrong side
Runs small
---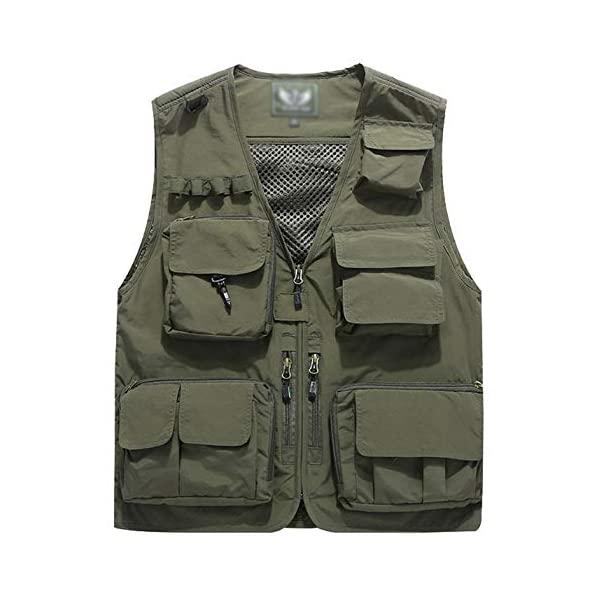 Budget pick
The only thing beating this price is the comfort of the vest!
Flygo has managed to create an extremely efficient dog training vest at a price that won't break the bank. The polyester vest is durable and flexible, with plenty of room for you to move around. And not only is this vest mesh-lined, it includes a removable mesh back to keep you extra cool during hot training days.
The Flygo Vest has 15 pockets, varying from Velcro and zipper pockets. We love that you won't need to carry anything with you when wearing this vest. However, the pockets of this vest are on the outside, which does make them more susceptible to being ripped.
Pros
Inexpensive
15 pockets
Mesh back for hot weather
Cons
Outside pockets
Mesh is easier to rip
---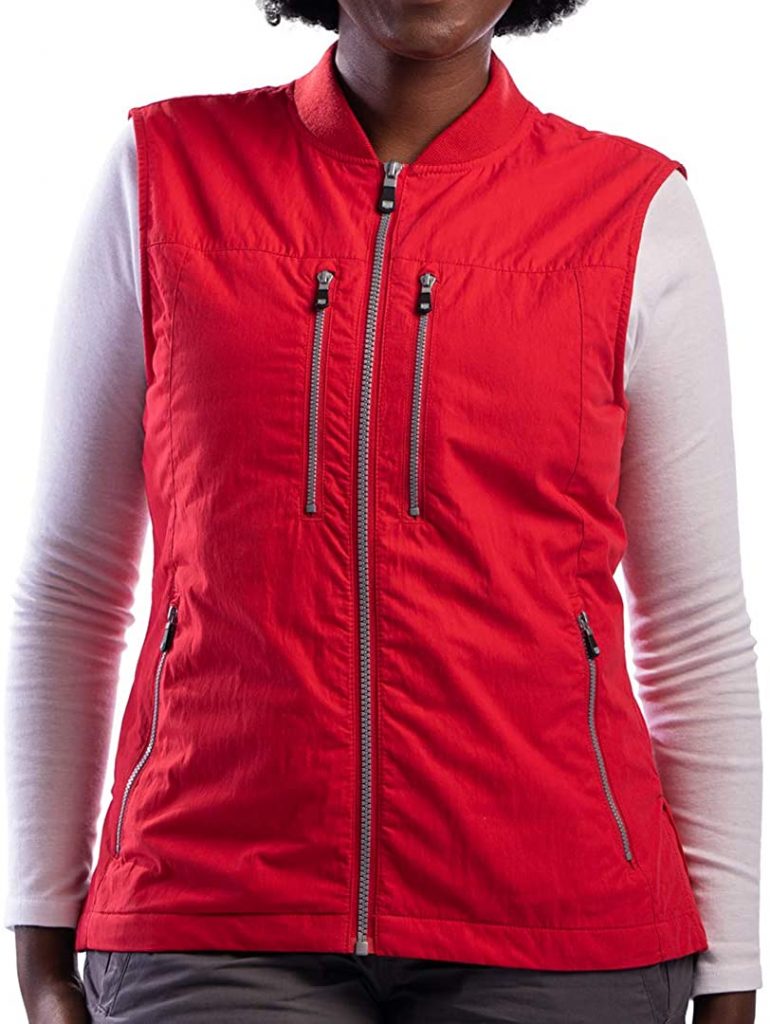 Best for women
Both stylish and functional
The SCOTTeVEST is a perfect choice for handlers who want a dog training vest without the added bulk of so many other options. The Vest is made with durable, tear resistant, and water-proof fabric. What really makes the SCOTTeVEST stand out is it has 9 concealed pockets without making the vest look lumpy. SCOTTeVEST uses an innovative system to balance everything in the pockets for improved comfort.
We're fans of the versatility of this vest. The machine washable fabric is lightweight, making it perfect for training on crisp spring days. With its multitude of pockets, you'll want to wear this vest even after you've finished your training.
Pros
9 concealed pockets
Tear resistant fabric
Machine washable
---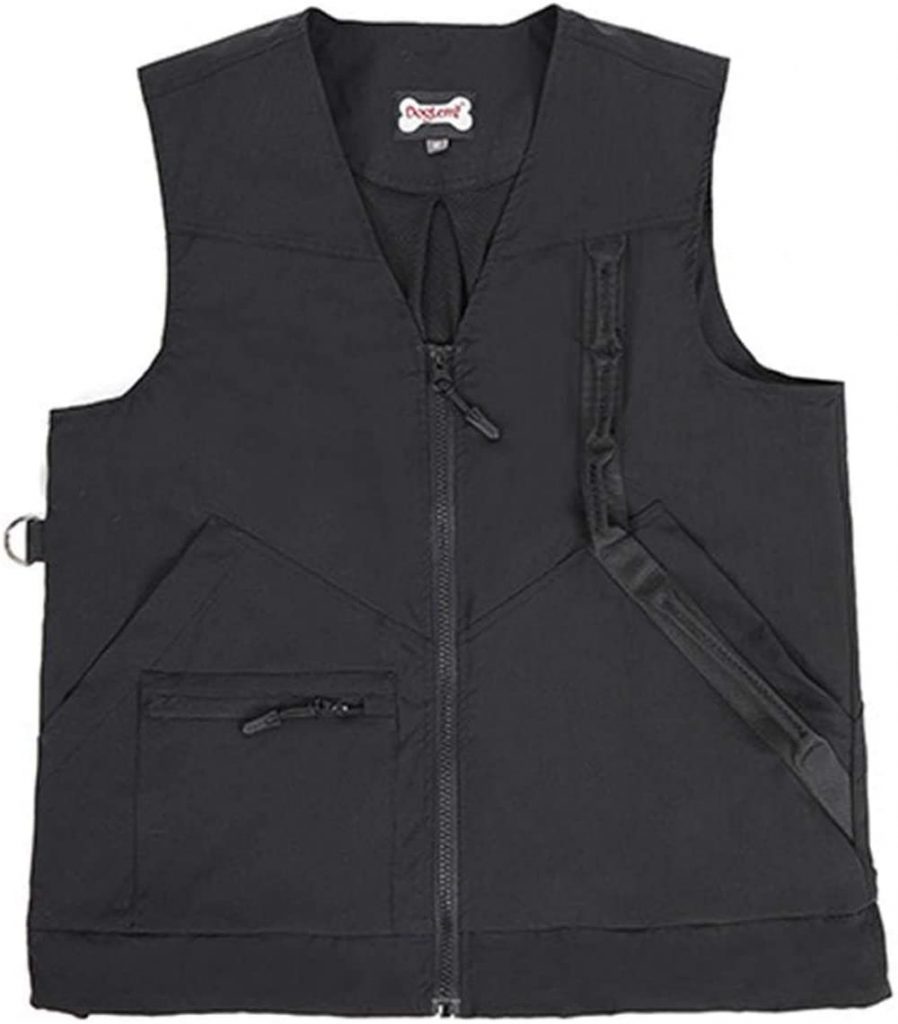 Also a great choice
A fantastic option for those starting out and aren't sure what type of training vest they want
Made from a light, durable windbreaker fabric, with a mesh lining, the Kijomoza vest is another great option for those training their dogs. The vest has multiple pockets, including a large back pocket, and d-rings for your carabiners, clickers, or whistles. The water-repellant fabric keeps you dry and is easy to wipe clean. Plus, the Kijomoza has an adjustable snap button to help you cinch the bottom.
Pros
Multiple pockets
Wind and water repellent
Cons
Only comes in one size
Lack some details in listing
---
How we picked – what to look for in a training vest
When looking for the best training vests for handlers, we paid attention to 3 specific things: Durability, Functionality, and Comfort.
A training vest for handlers must be made out of durable fabric. We all know our fur babies would never hurt us on purpose, but mistakes happen. And training can get really rough. A training vest needs to be durable enough to keep up with the mud, water, and scratches that come during the training process. We made sure all the vests on our list were made of durable material.
Going hand-in-hand with durability, a training vest needs to be functional. You're going to need your hands free while training, which is why the best handler vests come with several pockets. During the training process, you'll want quick access to items like leashes, harnesses, treats, and even whistles. A functional handler's vest will have room for all your training tools, so your hands can stay free. All the vests we picked have multiple pockets.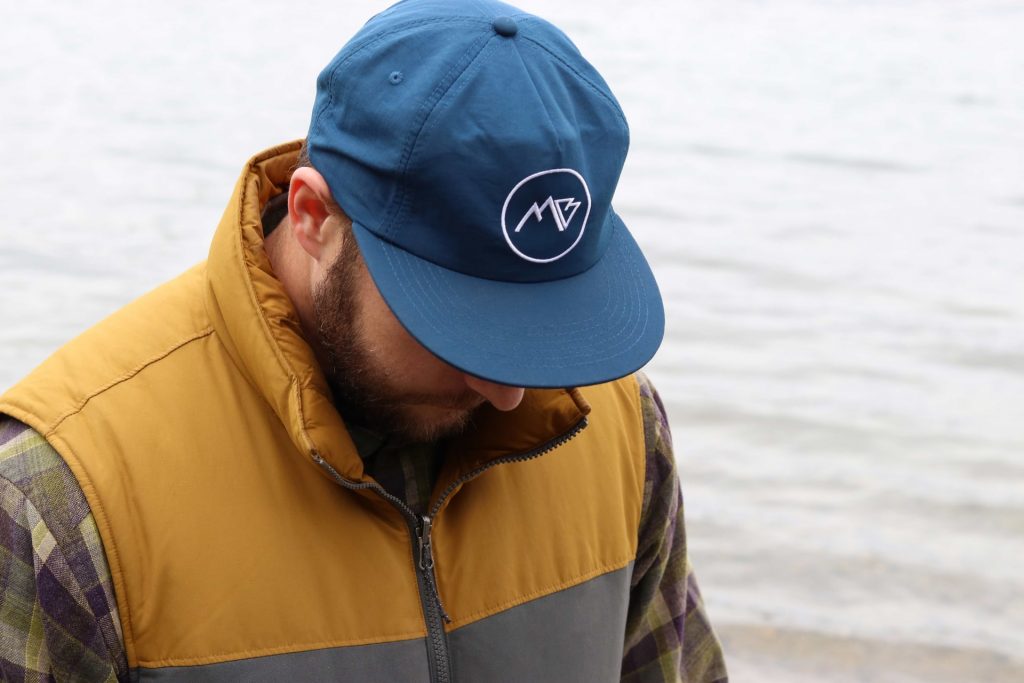 Finally, a training vest needs to be comfortable. You're probably going to have this vest on for hours at a time, usually outdoors. You need your clothing to breathe in the summer and to keep you warm in the winter. Even better, you need it to be relaxed enough that you can do all the throwing, squatting, and playing that happens while training. We picked vests that would work well in most weather, but were also resistant to rain and wind.
By keeping these 3 things in mind, we were able to pick the best vests for you and make training your dog that much easier.
---
Can I use a fishing or tactical vest?
Yes!
Fishing and tactical vests share many of the same qualities as a dog training vest for handlers. They're often made with heavy-duty fabric and are designed to withstand all sorts of weather. We've even included a few fishing and tactical vests on our list.
However, you should look out for a few things when purchasing a vest that isn't specifically designed for dog training. The first is you want to make sure there are enough pockets to carry everything you need. Going hand-in-hand with this, you want to make sure those pockets are the right size for your harnesses, leashes, toys, and treats.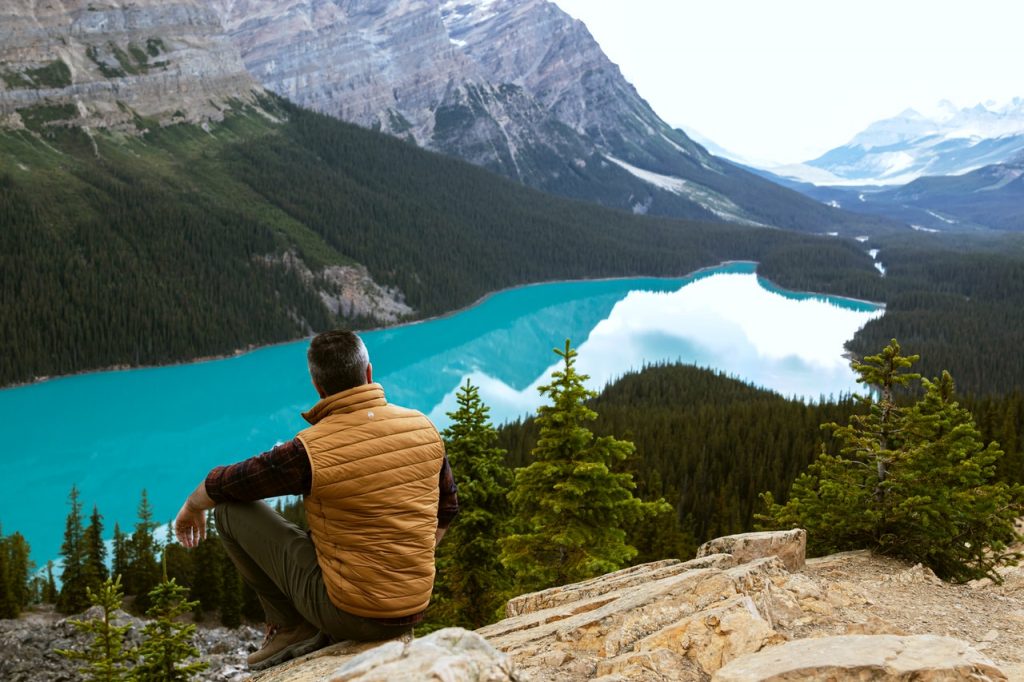 Another thing to keep in mind is the type of material in fishing and tactical vests. Fishing vests are often made with a lot of mesh. While mesh is fine in a dog handler vest if the weather is hot, it's also very easy for dogs to rip. If considering a fishing vest to be used for training your dog, make sure the material is scratch resistant.
Finally, sometimes fish and tactical vests aren't very attractive. While this won't be an issue when you're actually training your dog, if you plan to participate in shows and events, you might want to consider a dog handler vest. Vests for dog handlers are designed to look sleek and the interior pockets keep the vest from looking too bumpy.