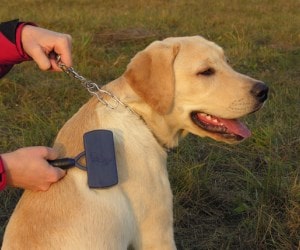 Pets provide us with unconditional love. They are a part of our family, so their care is important.
Grooming is an essential part of owning a dog or cat, but it can lead to unhappy pups and frustrated pet parents.
Shedding, tangles, and mats in our animal's hair can be a cumbersome bother to deal with.
Thankfully, there are many wonderful options for dematting and deshedding tools out on the pet product market. We will be taking a close look at the top options available for pet owners, and we've included a helpful guide to aid you in choosing the best model for your needs.
Selecting the Best Dog Dematting Tool in April, 2019
[Read more…] about Best Dog Dematting Tool 2019 – Buyer's Guide