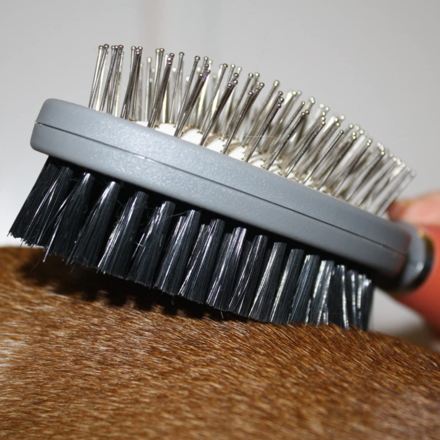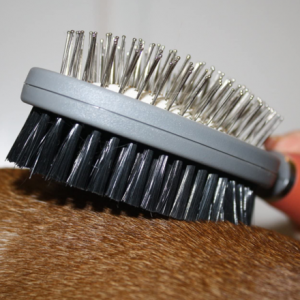 Pitbull terriers have a checkered history. The species began as a cross between bulldog and terrier and the originals were bred as fighting dogs, thereby assigning them a reputation which has been difficult to shake off. Look beyond that combination of strength, agility and tenaciousness and you'll find a dog which is a perfect family pet with a special affiliation towards children and an endearingly sweet nature.
Pitbulls are low maintenance by comparison with some breeds but the bond between owner and dog is enhanced by lavishing attention on them.
Of course, the pitbull's health and well-being is of crucial importance and selective grooming can make the difference between a happy healthy dog and an animal who feels neglected with the potential for consequent behavioral problems.
Unsurprisingly, a vast array of brushes and
grooming
sets exist so, based on users' experiences and, through specific criteria application, we decided upon ten. We welcome feedback to create an even more relevant guide.
BEST CHOICE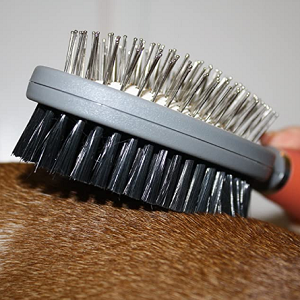 GoPets Professional Double Sided
Best Brushes for Pitbull in Our Rating
Double brush for multi-use
Convenient handle, does not slip during operation
Fine teeth penetrate even the longest hair
Safe materials
[Read more…] about Best Brushes for Pitbulls 2020 – Buyer's Guide