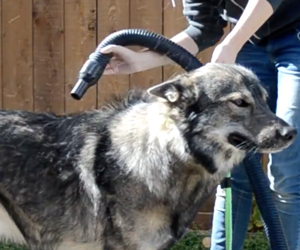 Bathing your dog is a necessary and often frustrating task. Most pups are not a huge fan of getting fresh and clean so just getting them into the tub and washed up can quickly turn into a tiring experience.
After you have managed to wash and rinse comes the dreaded chore of drying off the doggy.
At my home, the second I get my dog out of the bath, the last thing she wants to do is sit politely for me to towel dry her. As a result, I began looking for the best dog dryer to make this task easier for me, and for her.
So, whether you are new to owning a pet or are a seasoned pet groomer, finding the best dog dryer for your needs can be a hassle.
We tested and reviewed ten of the top dog dryers on the market and handcrafted a helpful guide to help you understand the differences and the most important features available.
Selecting the Best Dog Dryers in May, 2019