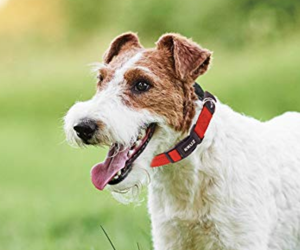 Dogs come in a plethora of breeds, sizes, and attitudes. One thing all canines have in common though is the need for a high-quality collar.
Your furry friend's collar is more than just a dog necklace, it allows you to secure your pet with a leash for walks and can carry their identification tags in case they ever get lost.
Finding a dog collar that is comfortable, long lasting, and aesthetically pleasing can seem like a chore that is less fun than picking up your pup's poopy presents.
We have thoroughly tested and reviewed the top ten dog collars, and we have also crafted a helpful
shopping guide
to demystify the purchasing process so that you can shop confidently. Let's get started!
Selecting the Best Dog Collars in July, 2019