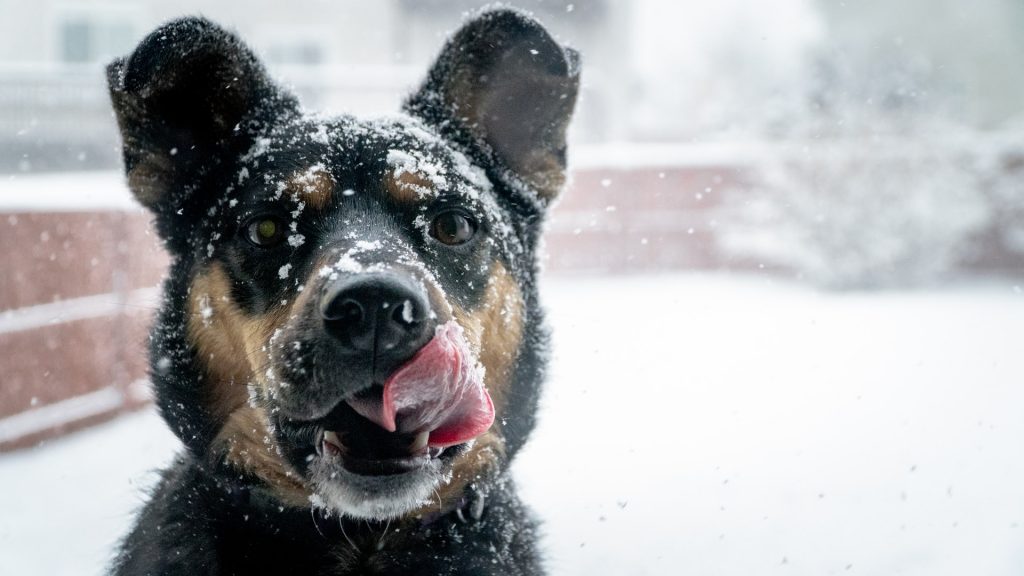 Winter is here and that means cold, wet and snowy weather. Playing in the snow with my dog is my favorite winter activity, but it's important to know how to keep your pup safe while having a blast.
Not All Dogs Are Created Equal
Dogs are not one size fits all and neither is their safety so although we can provide temperature guidelines, it's important to get to know your dog as an individual in order to ensure they are safe and warm in the cold weather. Your dog's size, age, health, coat type, and even personality can affect their susceptibility to the cold. Please take these temperature limits as a guideline and listen if your pup is telling you they're too cold.
Temperature Limits
45 Degrees Fahrenheit and above: most dogs are tolerant
32 Degrees Fahrenheit and below: vulnerable dogs will start to feel uncomfortable
20 Degrees Fahrenheit and below: the risks for frostbite, hypothermia increases significantly for all dogs
Single vs Double Layered Coats
Outdoor temperatures are going to feel very different for dogs with double layered coats as opposed to single layered coated dogs.
Single-layered coats consists of just one layer of hair. These dogs lack an undercoat and are more susceptible to cold temperatures and wind chill because they have less insulation.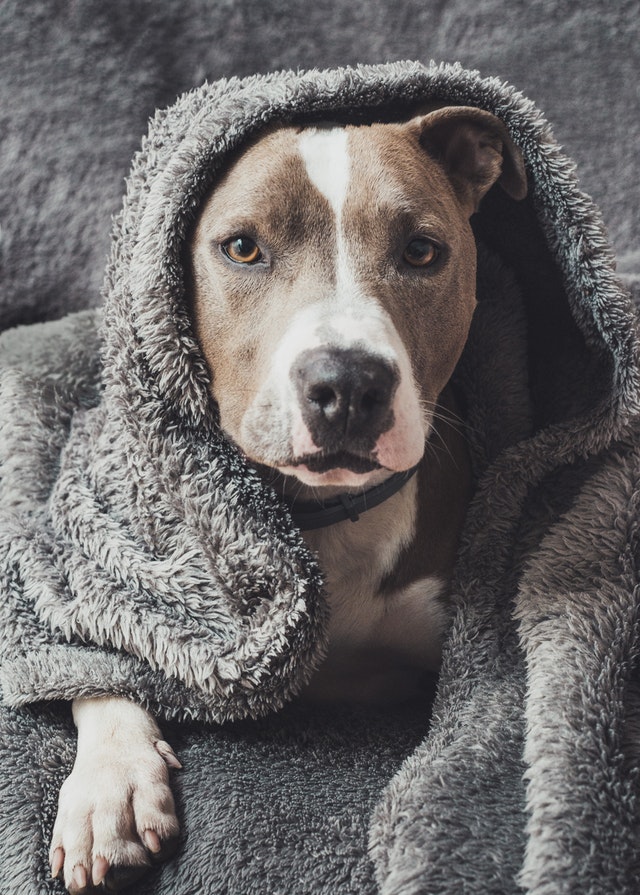 Some Dog Breeds With Single Coats:
Pitbull
Greyhound
Chihuahua
Boston Terrier
Dachshund
Poodle
French Bulldog
English Bulldog
Pug
Boxer
Beagle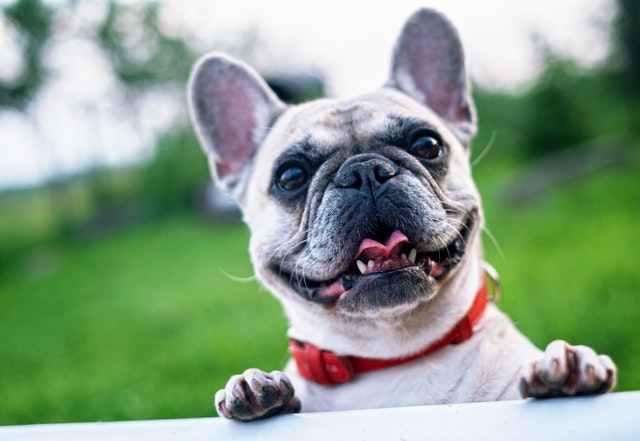 A double-coated dog has two layers of fur that provide them with more protection and allow them to tolerate colder temperatures:
A dense undercoat consisting of short hairs which is woolier in texture. This undercoat is similar to a thermal layer which protects the dog from hot or cold temperatures
A top coat of longer hairs called 'guard' hairs. This hair helps to repel dirt and moisture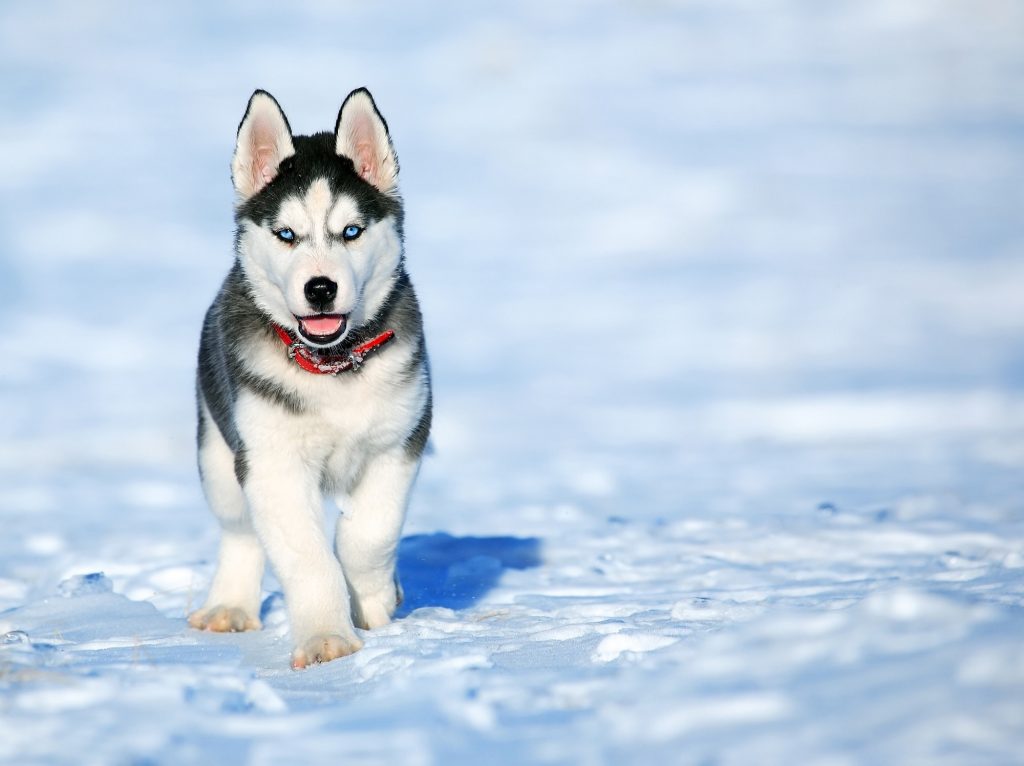 Some Dog Breeds With Double Coats:
Husky
Akita
German Shepherd
Australian Shepherd
Alaskan Malamute
Shiba Inu
Bernese Mountain Dog
Golden Retriever
Labrador Retriever
Pomeranian
Samoyed
Newfoundland
Goldendoodle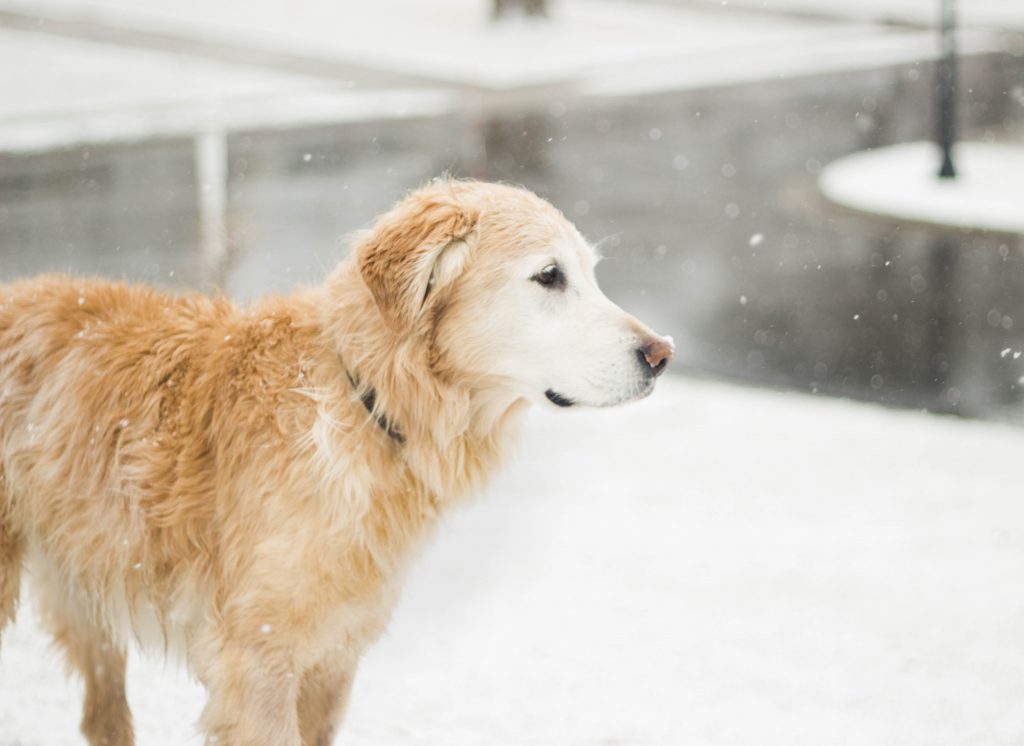 Small vs Large Dogs
Your dog's body size and weight is another factor in how quickly they will become sensitive to the cold weather.
A smaller dog with less body fat is unable to generate enough heat for themselves and is therefore much more susceptible to colder temperatures compared to a larger dog with more body fat.
However, this should not be a reason to fatten up your pup for the winter as carrying excess weight is a serious health risk for your dog.
Your Dog's Age & Health
Your dog's overall health and wellbeing plays an important role in their tolerance to cold weather as well. A younger, healthier dog will be able to withstand the cold much more easily than an older pup.
You may want to limit outside time if you have an older dog with underlying health conditions or a lower immune system. Their resilience to the cold weather is much less than a younger, healthy dog. Older dogs are also more likely to be dealing with arthritis which can be exacerbated by cold weather.
Puppies can also have a difficult time staying warm, not only because of their size, but because their bellies often touch the cold ground or snow.
---
Weather Factors To Consider
As anyone who lives somewhere that experiences winter can tell you, cold weather can come in all shapes and sizes. When it comes to taking your dog outside, keep in mind the weather factors and what sort of cold weather you and your pup will be dealing with.
Some questions to ask yourself before going outdoors:
What is the wind chill like?
What is the temperature?
Is it snowing lightly or heavily?
Is it damp or raining?
Is it cloudy or sunny?
Like humans, these weather conditions can impact their tolerance.
Wind can cut through a dog's coat and make it more difficult to insulate against the cold.
Moisture like rain, snow, or dew can easily soak into a dog's coat and make them chilly, even if it's not actually that cold out.
Cloudy weather can also have a big impact on how cold affects dogs, because cloud cover can make it feel even colder than it is. On cold days, make sure you walk on the sunny side of the street so your pup can soak up as much sun as possible to stay warm.
Also, keep in mind what type of activities your dog will be doing while outside. If they are going to be running, playing with other dogs, playing fetch etc., it is likely they will not be as affected by the cold weather compared to if they were just going for a potty break or a leisurely stroll around the neighborhood.
Reminder
If it's too cold for you, it's probably too cold for your dog!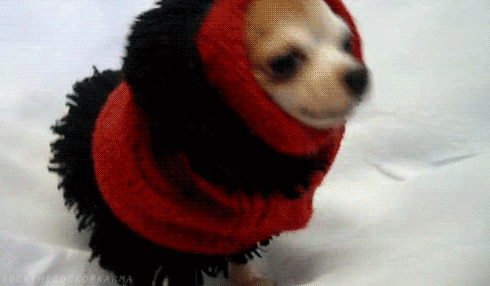 ---
Signs to Look For If Your Dog Is Cold
All of this information can be helpful, but the most effective tool in determining how cold is too cold for your dog is…your dog! It's important to watch out for and understand your dog's behavior when they are outside in the cold weather.
Some signs to look out for include:
Whining and making sounds
Shivering and shaking
Weakening and slowing down
Looking to burrow to keep warm
Lifting one or more paws
Shallow breathing
If you start to notice these signs, be sure to head indoors quickly to prevent further health complications.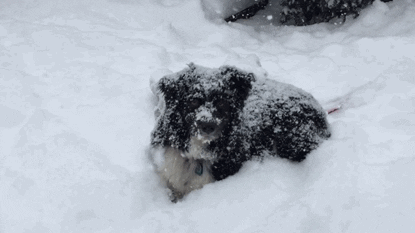 Risks Your Dog Could Face
If your dog is outside and exposed to freezing temperatures for too long, their risks for some life threatening conditions increase significantly. Some of these risks to be wary of include:
Frostbite: Damage to your dogs skin and other tissues. It is caused by extreme cold and constricts blood flow to their extremities. The most common areas frostbite affects include the ears, paws and tail. Check your pup for signs of frostbite like pain, tenderness, or discoloration.
Hypothermia: This occurs when your dog is losing body heat quicker than they can replace. As it worsens, your dog will become increasingly unresponsive as their body goes into heat conservation mode. If your dog is exhibiting signs of hypothermia, such as muscle stiffness, weakness, lethargy, or loss of consciousness, bring them to the vet immediately.
Arthritis: Like humans, dogs with arthritis do suffer more in the cold temperatures. This is thought to be due to the drop in air pressure which affects the tissues. If your dog has arthritis, follow their lead, slow your pace, and limit time outdoors in the cold.
Irritated Paws: Winter hazards aren't just about the cold weather. Salt and de-icers on the sidewalk can get caught between toes and irritate the pads of your dog's paws. To prevent more serious irritation, wash your dog's paws on the way inside with soap and water or use a dog wipe to make sure any traces of harmful substances are gone.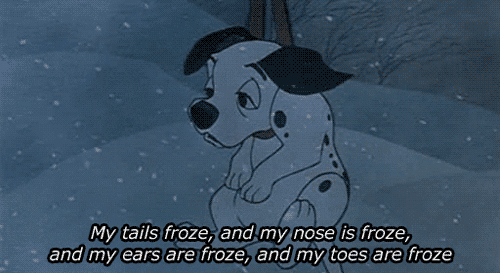 ---
What You Can Do To Keep Them Warm & Safe
There are a variety of options to keep your dog warm and safe from the cold elements.
Simply limit outdoor time for vulnerable, susceptible dogs. This may seem obvious, but it really is the easiest and most effective way to protect your pup.
Use a jacket or sweater for small, thinner, single coated, sick or older dogs. Winter weather gear isn't just for the coldest days, either. If your pup gets a little chilly when it's 60 degrees and sunny, wrap them in a sweater. It will keep them feeling warm and looking stylish!
Get your dog some booties to protect paws from the snow, ice, and salted sidewalks. A lot of dogs have trouble with booties and won't wear them, but if your dog can tolerate them there's nothing cuter.
If you need to use de-icer or ice-melter for the pavement outside your home, be sure to use a pet-friendly version. Regular, chemical ice melters will irritate and burn your dog's paw pads and can be toxic if accidentally ingested!
Use some paw balm to soothe dry and irritated paw pads. Your pup will thank you for this!
If your dog has been exposed to extreme temperatures, been outside for a long period of time, or is exhibiting any concerning symptoms, please call or visit your veterinarian.
Is Your Dog Getting Too Cold In Your House?
Winter weather can permeate any and all aspects of our lives. It isn't just going outside that can expose your pup to the cold. If you have a drafty house or are worried about what temperature to keep your thermostat at during the night, you aren't alone.
Try an indoor sweater if you think your pup is cold inside or at night. They might just need that little bit of extra insulation.
Make sure your dog has a dry, draft free place to sleep. The floor can be the coldest place in a house, so provide your dog with a dog bed, pillows, or a blanket to keep them off of the ground. If your dog sleeps in a crate, cover it with a warm blanket to keep it nice and cozy inside.
Give your pup a blanket that they can burrow under if their cold.
If you're still concerned, turn up the heat on your thermostat to make sure your dog is at a comfortable temperature.