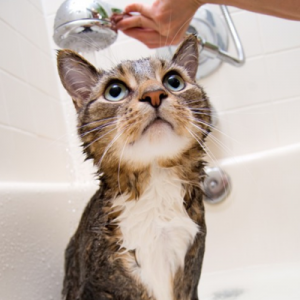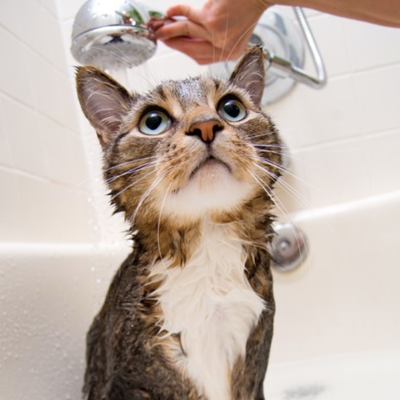 Although you most likely wouldn't put the word 'cat' and 'bathe' in the same sentence (not unless there's a 'never' somewhere in between) bathing your cat is not just a possibility, it can be done with both parties coming out unruffled.
Impossible you say? Well, in this article you will get to learn How to Give a Cat a Bath and also why it's essential to do so. Come along as we explore, shall we?
Why Cats Hate Water
Before we can delve into learning how to bathe your cat (and still survive), it is important; we understand the reasons cats hate water.
It will interest you to know that in the wild, many species of big cats love water. Big cats like jaguar and tiger love to soak in water most likely because their natural habitat is usually hot. Tigers, on their part, swim into deep water and can even be seen catching fish.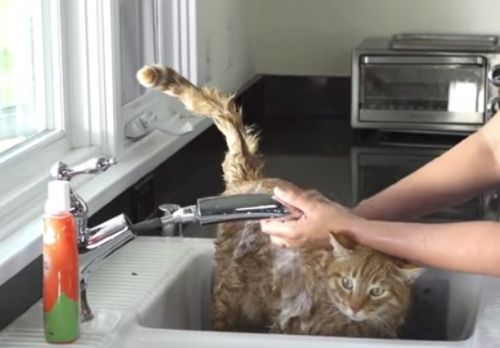 Domestic cats, on the other hand, may have evolved to dislike water due to the fact that most breeds of cats have coats that absorb rather than deflect water. This makes it harder for them to get dry after getting soaked. Hence, they will rather avoid it from the word go.

Why It's Important to Bathe Your Cat
Since most domestic cats are meticulous in most situations, you may not see the need to bathe them. However, it's crucial that your cats be bathed due to the following reasons:
Ringworm: Most times, it's more of a fungus attack than an actual worm. Medicated baths may be recommended by your veterinary doctor, depending on the severity of the cat's situation.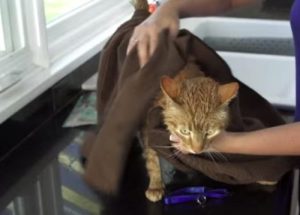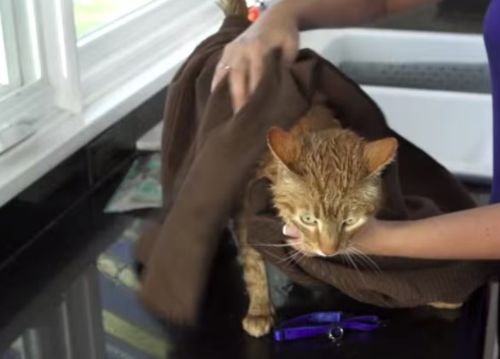 Flea Infection: Cats with fleas aren't generally required to be bathed as the majority of the new flea treatment will kill the flea fast. However, when the level of a flea infestation is high or when the cat is allergic to flea infestation, bathes may benefit the cat and may even be required.
The Need for Your Cat to Get Something off Her Coat: Flea killing products such as pyrethrin or permethrin (which causes severe tremors), antifreeze, motor oil or gasoline, tree sap, potpourri, and other materials may be stuck on your cat's coat. Only a thorough bath will get rid of it effectively.
Arthritic/Obese Cats: Some cats are unable to groom themselves well enough; hence such cats will require assistance in the form of occasional baths to keep their skin and coats looking healthy. Arthritic cats, in particular, may even appreciate a bath as warm water, as well as lathering of the soap, feels very good to their bones and body.
There is a need to groom your cat in-between baths as this allows you to check for fleas, get rid of excess furs, and also create a strong bond with your cat through brushing.
Supplies Needed To Bathe a Cat
Before you begin the process of bathing your cat, it's essential you get all the supplies you will need and also draw up a plan. The following tips will help you get ready:
You will need rubber gloves (to avoid scratch marks).
Get some treats handy as a reward to your cat during baths.
Get hold of the detachable showerhead or a pitcher.
Also, get a pet-shampoo as well as towels.
You could use your sink or laundry basket or a Rubbermaid tub (if you have one in your tub). Lay down a bath mat (non-slip), a towel, or even an up-yoga mat. This will ensure your cat does not freak out as a result of a slippery surface.
Cotton balls (to clean your cat's ears).
A small clothe bath for cleaning the cat's face.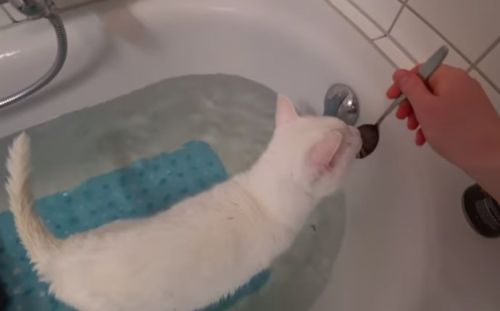 How to Give a Cat a Bath
Below is a step by step guide on how to give your cat a bathe:
Fill the sink, laundry basket, or Rubbermaid tub with warm water (just a few inches of water)
Slowly dip your cat into the sink and also hold her down there. Have a helper make use of the showerhead to get the cat's coat wet.
Lather the cat with a pet-specific shampoo (you may get your vet to prescribe a good one for your cat especially in cases when the bathe is for a medical reason such as ringworm)
Use a damp washcloth to gently clean your cat's face (most cat's hate having water splashed on their faces)
Use the cotton ball to clean inside of the cat's ears. On no account should any object be inserted inside the cat's ears (not even a Q-Tip)
Once done, thoroughly rinse the shampoo off your cat using the showerhead or the pitcher. While doing this, use a low flow of water to avoid scaring your cat
Dry the cat thoroughly using several towels. Do not use a blow dryer unless your cat is accustomed to it (or unless you don't care for your arms and face)
The Ideal Brush for Your Cat
It is ideal for brushing your cat's coat before bathing as this helps prevent tangles and mats on your cat's fur. In this regard, you will need to choose the perfect brush for your cat.
From experience, we have observed that the Furbliss silicone brushes are one of the ideal options for any cat. They are present in a variety of styles and sizes. Hence, there's one available for any cat regardless of the size and length of fur.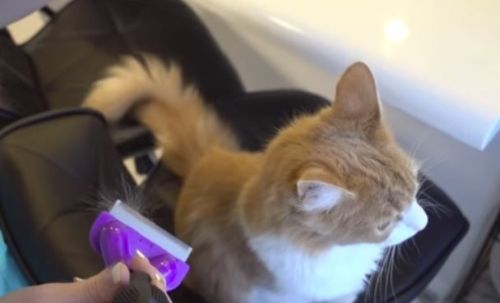 There are two sides to each brush, the one that is used for combing and grooming, and then there's a finer side that is ideal for de-shedding. The silicon composition of the brushes makes them soft, gives them ease of use, and also makes your cat comfortable as they tend to enjoy the massaging feeling gotten from being brushed.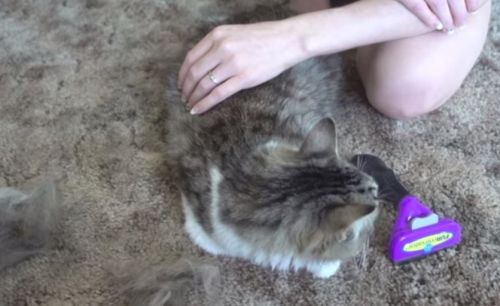 Also, this brush can be washed under running water or can be sterilized in the dishwasher. It also means that the brush can be used during the bath to shampoo your cat and also de-tangle fur as it is being bathed.

Treats for Your Cat before and After Baths
Treats get your cat to cooperate with you during baths, call it a form of a bribe if you wish, but the essence is to keep your cat happy and relaxed and even calm enough to go through the process of bathing while anticipating a reward in the end.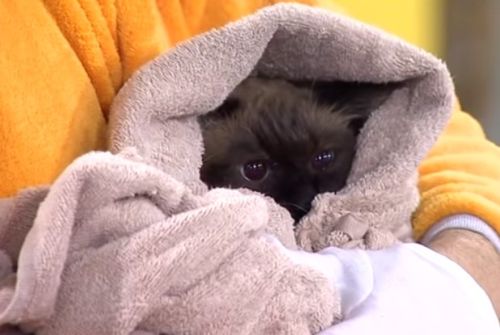 As such, we recommend you give your cats greenies as they are low-calorie treats (each treat contains 1.25 calories); it also helps to clean your cat's teeth. Cats love them, and I'm sure your cat will, too. Another favorite amongst cats is the life-essentials freeze-dried chicken treats. They are high in protein and also low in calories.
The Ideal Supply for Bathing a Cat
Some of the favorite supplies used in bathing a cat include the following:
The Ideal Tubs for Bathing a Cat
Not all types of tubs will do as most cats generally feel exposed and worried in a large bathtub. This can be solved by using a sink rather than a bathtub as it makes your cat feel more secure. It's also good for you as it's easier on your back since you wouldn't need to lean over as you would with a tub.
If for you, a sink isn't practical, or you would instead not bathe your cat where you also wash your dishes, then you can make use of a toddler bathtub. Avoid the use of inflatable tubs since your cats have sharp claws that can quickly and permanently deflate your inflatable bath.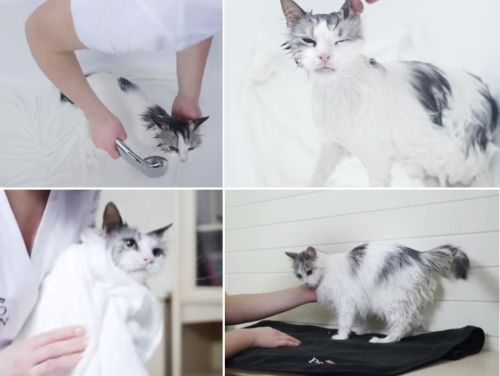 Wherever you are to bathe your cat, it's important you give them enough traction by placing a towel at the base of the sink, regular tub or baby tub.

The Ideal Shampoo for Bathing Cats
Whatever you do, it's essential not to use human shampoo for your cat. This could dry out and even harm their skin. Rather than a human shampoo, you could have your vet recommend an ideal shampoo for your cat.
In the case where a regular bath is difficult for your cat either (mentally or physically), you can make use of waterless shampoo. Again, ask a vet for advice on which one to purchase.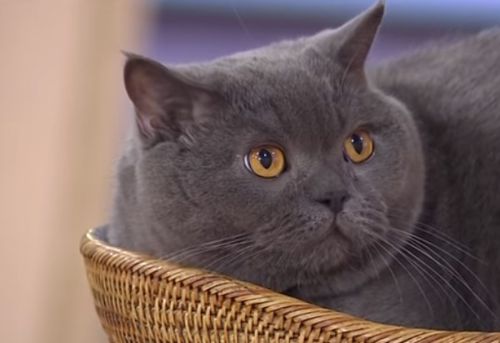 Pheromones Needed To Calm Your Cats during Baths
With the use of a pheromone diffuser, it goes a long way in calming your cat even if it's ready to freak out when it's bathing time. Try to plug in the diffuser in the room where you will be bathing your cat. The pheromones, whose duty is to mimic the scent that helps a cat be calm, are quite effective in getting rid of anxiousness in.
Conclusion
From this article, you now see that bathing your cat isn't such an impossible task after all. All you need are the right supplies and the right approach. Now that you know How to Give a Cat a Bath, it's time to try it out with your feline friend, have fun while at it.