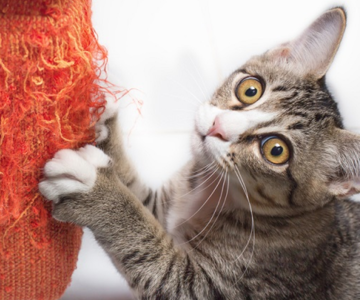 After a long day at work, you want to come home to cuddle with your cat. Lo and behold you get back only to discover that the new couch you just acquired has been clawed open. Does this sound familiar? I bet it does.
Rather than scream so hard and get yourself all worked up you can learn How to Stop Cats from Scratching Furniture, so you can leave your home confident you will return to meet it the same way you left it.

One of the ways to stop cats from scratching furniture is first to understand the reasons they scratch it to start with. By understanding the causes a solution can be worked out.

Reasons Why Cats Scratch
The following are reasons why cats scratch furniture:
To Stretch: One of the reasons cats scratch is because it serves as a form of exercising the tendons as well as the muscles in a cat's body right from their necks to shoulder. Hence, as they stretch, the possibility of scratching is higher.
They Scratch to Mark Their Territory: Cats have paws with scent glands, hence scratching helps to release an odor that enables her to mark her territory. Feline social structures make use of this as it's an essential form of communication to them. Even if there's only one cat in the house, she will still feel the need to translate information using this method.
Maintenance of Claw Health: By scratching, cats can shed off their outer nail husk, an act that has to be done from time to time as this keeps the cat's claws healthy.
The Scratch to Feel Good: To cats, scratching is just amazing and has a great feeling. It helps them relieve stress. By scratching, the chances of your cat developing unwanted behavior are also reduced.
Declawing, Is This An Option?
Having known the reasons why scratching is essential for cats, you may wonder if declawing isn't the best option as this rules out the chances of having your furniture being destroyed. However, while this may seem such a good idea, it's important to note that declawing your cat means amputating the cat's digits up to the first joint.
The pain involved in this is excruciating, and there are possibilities that complications may arise during and after surgery. The cat's pattern of movement, balance, and interaction with her world may be altered. Some cities in the United States have even outrightly banned declawing of cats.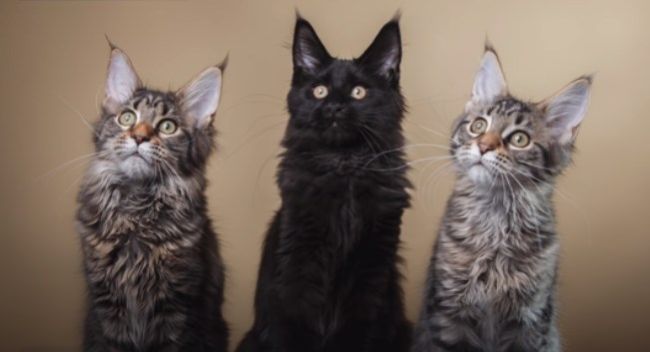 Seven Day Plan to Get Your Cat to Stop Scratching
Rather than worry about your cat destroying your furniture or whether you should declaw her digits, you can train her to stay off scratching your belongings. While this may seem like an impossible task, it can be done by following these steps outlined below:
First Day: Deliberate on, discover, and then choose various cat scratching posts along with some interactive cat toys as well. This is a crucial step in the whole process. It is also vital you purchase the right kind of post as you will need to provide your cat with the scratching surface she desires else the process won't work. Ensure that the post to be purchased is strong, tall, sturdy, and also coated with materials that your cat loves to scratch.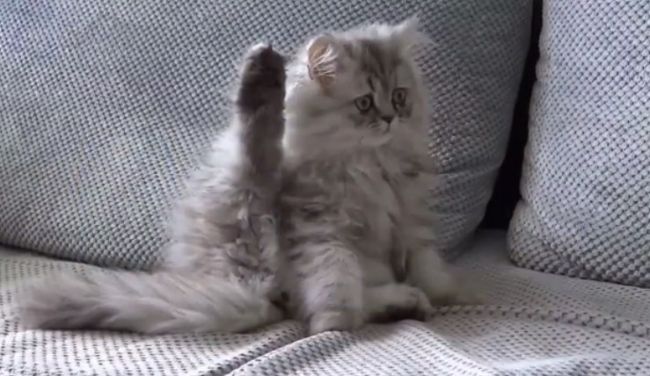 Choosing the Best Scratch Post
It's not just enough to purchase any cat post. Buying the best scratch post for your cat can be an exasperating experience and expensive, too. You may end up with a post, which rather than gain the interest of your cat, is ignored and instead your furry friend matches to your favorite sofa and scratches it to her satisfaction.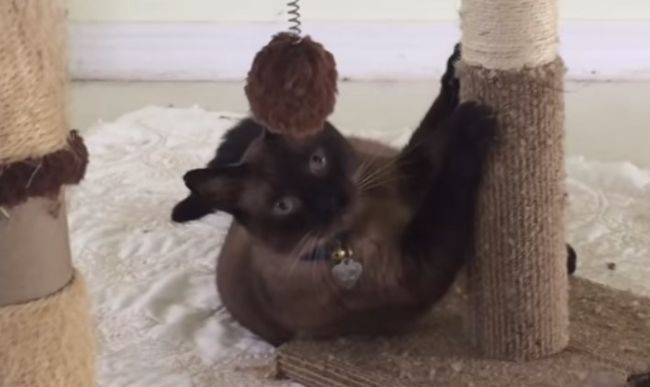 While purchasing a scratching post, one mistake most people make is that they buy a product which appeals to them and not the cat. Hence, it is essential to buy a suitable scratching post and to do that you will have to consider the following factors:
The post height as well as its sturdiness
The quality of the post material for shredding and scratching
The horizontal and vertical surface of the post
The variety of the post materials as well as its surfaces
When all these factors are put into consideration with a deliberate attempt to delight your cat rather than yourself, then you will have your cat scratching at it in no time.
Second Day: Place the cat posts at the strategic position all over your home. While doing this, it's best to go for places your cats naturally like to hang out, examples of which could be a spot close to the window or the family room. Note that cats also love to stretch and scratch immediately they wake from a catnap, so ensure there is also a post close to where she naps.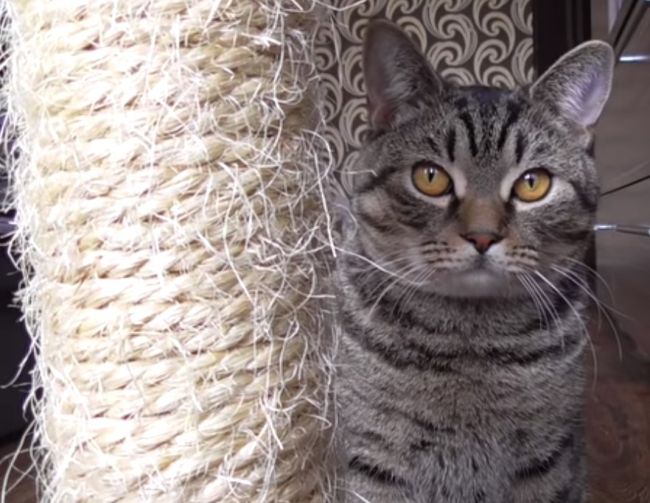 Since cats love to scratch to mark their territory, do not place the posts in areas that are not being used by the cat. Place it at the front as well as the center to show off. Again, it's also essential to have a post placed in front of the couch area where your cat is continuously scratching. If you notice your cat checking out the new posts, praise her and then give her a cat treat as a reward if she finds them to her liking.
Third-Day: Make the couch the most unattractive place for scratching. This can be done by following the outlined techniques below:
Wrap a sheet around the sofa with the edges firmly tucked in so that the cat can't get under it to starch no matter how hard she tries.
Make use of an aluminum foil with double-sided tape on the couch.
Spray citrus-scented spray on the couch; this will keep the cat off the sofa as cats naturally dislike citrus odors.
Fourth Day: You can get your cat to be interested in the newly acquired scratching post, and this can be done by sprinkling the posts with catnip or by spraying them with honeysuckle.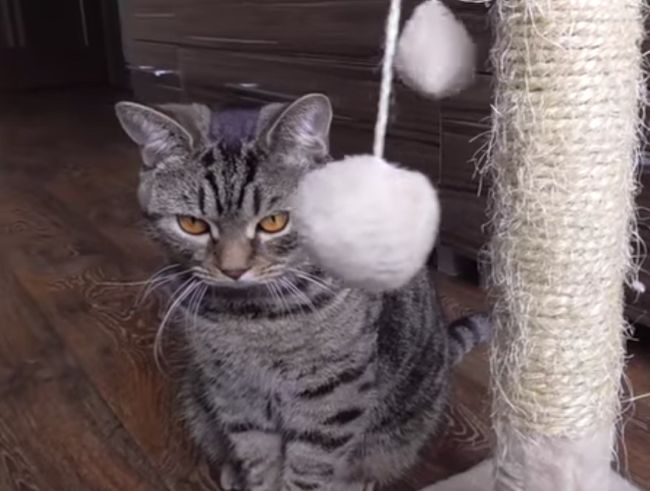 Fifth Day: You can further deepen your cat's interest in the post by making use of a wand toy. To do this, begin by playing with the wand some feet away from the post but still within the cat's line of vision. Once you get your cat playing along, sweep the toy such that the end is draped over the post. Often, when cats get to know of their post via this method or when the post is covered with scratch-worthy materials such as sisal fabric, then the cat is going to keep coming back until it becomes a habit.
Sixth Day: At this stage, your cat should have stopped scratching your sofa, but if she is still doing that, then you will have to add the Feliway product to your anti-scratching materials. The product Feliway is one that mimics the feline facial expression, which makes the cat have a calm demeanor. For instance, if the reason your cat is scratching your couch is due to depression, this Feliway can help put a stop to that.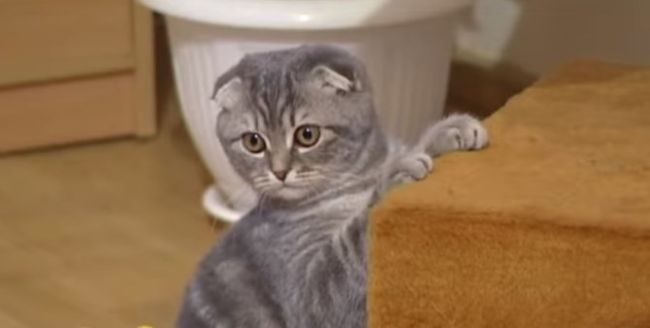 Spray the areas your cat is used to hanging out including the couch. After that continue to play with your cat close to the scratching post, when you find her using it, shower her with lots of praises and offer treats as well.
Seventh Day: Now you can enjoy your furniture without having to worry about scratched or destroyed couches as by now, your cat should be used to scratching the post rather than your sofa. When you get a new couch, ensure it's as unattractive as possible for at least some days or even weeks so that your cat understands that such furniture isn't meant for scratching. Whatever method kept from scratching your sofa as on the third day should be used. As time passes, keep things interesting for your cat by adding more posts around the house. Also, ensure that you continue to make out time to play daily with your cat and for each time, try to use different toys.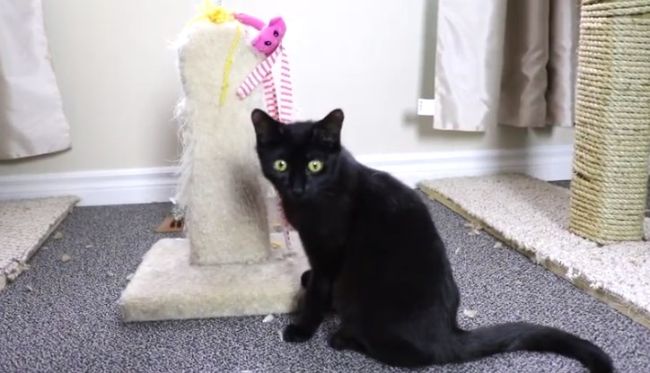 Having been through this seven days training boot camp, your cat should no longer scratch your furniture; however, if she persists, then you should consider purchasing nail caps for your cat. These nail caps are hollow vinyl coverings for your cat's claws which protect any surface she scratches from damage. These caps are non-toxic, do not irritate, and can be applied easily.

Conclusion
Cats are fun, loving animals, yet some would rather not have one as a pet not because they hate cats but because they are afraid of having their furniture ruined. But this fear is only because they don't know How to Stop Cats from Scratching Furniture.
However, having read this article, it's now obvious you can enjoy the love and companionship of a cat without the fear of having your sofa ripped apart. So, go ahead and enjoy a loving relationship with your cat where everyone is happy, and no furniture gets to be ruined.