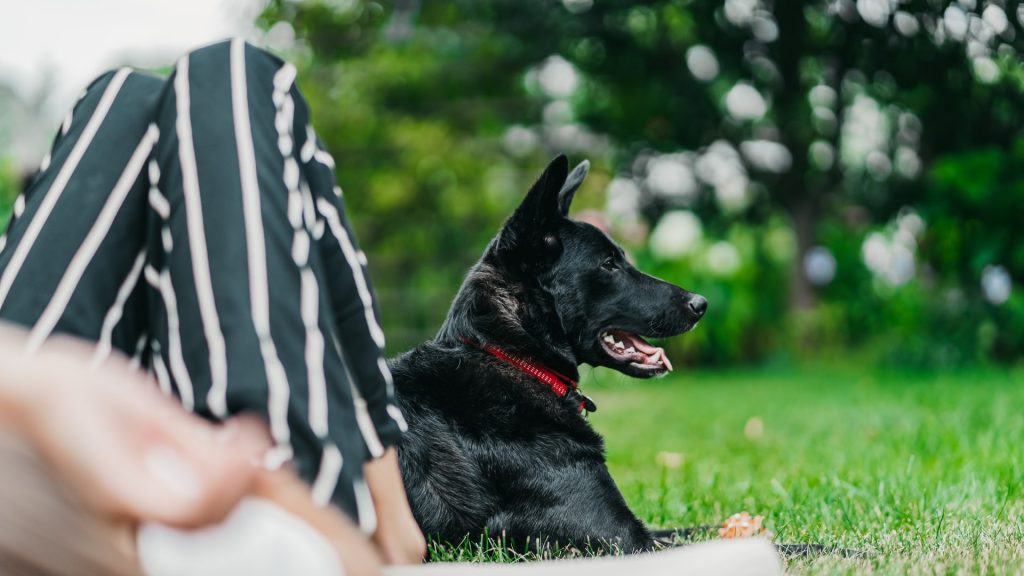 You're on your daily stroll with your favorite furry companion, Daisy, when she suddenly stops and refuses to move. You tug on the leash a bit, but now her tail is in between her legs and she's pulling back. This behavior has confused many pet parents like yourself, and we're here to help. While this behavior may only seem stubborn, it can be dangerous if you're in the middle of a busy road.
Why is Daisy Not Walking?
There could be several reasons that Daisy may be adamant about walking and it can seemingly happen without any prompting, but usually there are signs beforehand that may hint at the issue.
Fearfulness is the most common issue. Dogs that have been deprived of proper socialization as a puppy may end up too nervous to walk when they encounter something new. Survey your surroundings and see if there is anything that Daisy may be fearful of. This can be new people, different sounds, etc.
Is she uncomfortable? Safety is always key when walking your furry friend, but some pet parents may not realize that the bulky, heavy harness may be too much for Daisy. Collars that use pain to train her, such as prong, choke, or electric, may also have a negative association with them.
Check their body for possible undiagnosed pain. There are a variety of medical reasons that might make leash walks uncomfortable for Daisy. Injuries from age-related aches, orthopedic issues, diseases, cancers, and over-activity are common things to look out for.
Daisy may be having too much fun! She may be going on leash strike if she doesn't want to leave. This could be a reluctance to leave the dog park or leave their friend's home. An indication of this happening is an abrupt stop and a refusal to move in the direction she's being guided towards.
How Can I Help Daisy?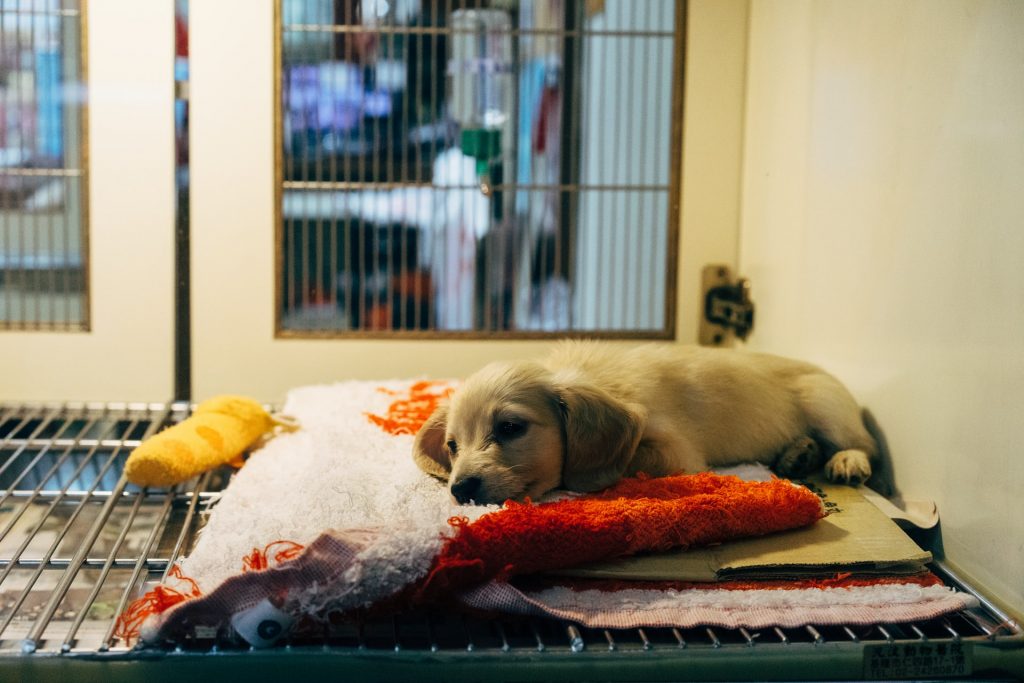 Before you begin training, it's important to consult the experts. Ask yourself:
Is Daisy yelping in pain when I touch her hips, knees, paws, etc? If you answered "yes" to this question, talk to your veterinarian. There could be undiagnosed pain that needs to be treated that is causing Daisy to stop walking.
Have I successfully socialized her as a puppy? If you answered "no" or "I'm not sure" to this question, talk to your dog trainer or seek one out. The first 3 months of a puppy's life is called the imprint period, and the most crucial time to expose Daisy to new experiences so she will not be fearful of them later. If you adopted, it's tougher to socialize, but it is never too late. We highly recommend trainers who focus on positive reinforcement as it has a high success rate, but find what works best for Daisy.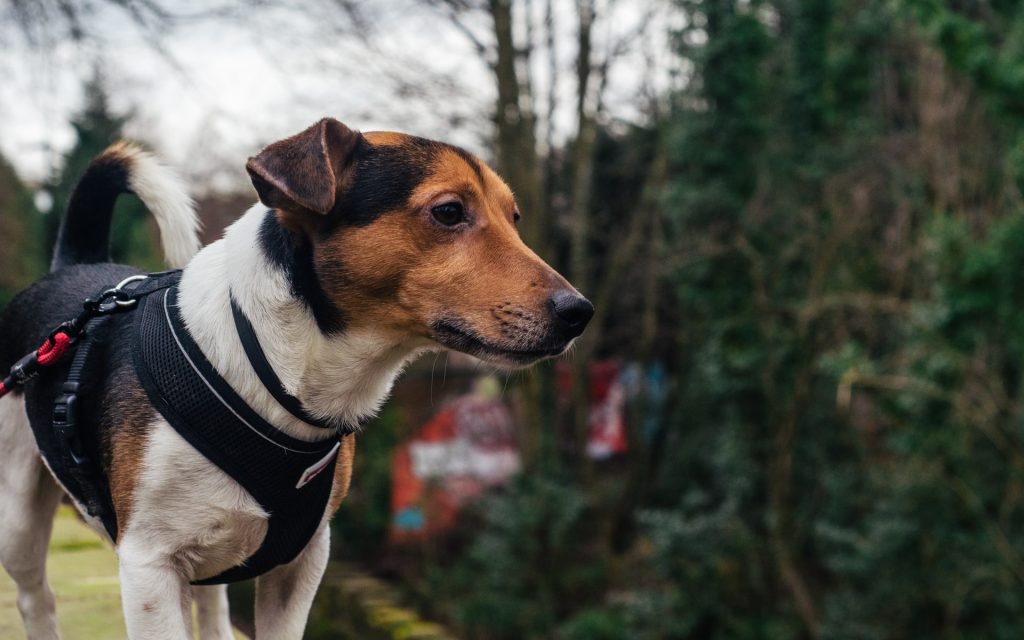 Take a look at the harness or collar you use for Daisy and ask yourself:
What kind of body language do you notice when you put on the harness
Does Daisy run away as soon as she sees it?
Is it heavy or bulky?
Can I easily slid more than two fingers underneath or is it too tight?
Is there anything on the harness that could be pinching or scratching Daisy?
Could there be a negative association with the harness or collar
If you notice that Daisy's ears are bending backwards, or she backs away and runs as soon as she sees the harness headed her way, these could be signs that the harness or collar is uncomfortable. If your pup is a smaller breed, ensure that the harness or collar isn't too heavy for them. They won't hesitate making it obvious by leaning over or freezing when it's put on them. Try having Daisy hang around the house with the collar or harness on to see if it's just a matter of getting use to it!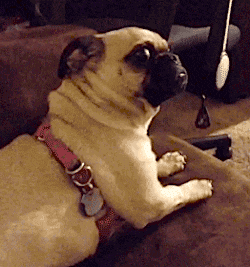 Adjusting the harness or collar to fit Daisy perfectly is a must! This will ensure a safe and comfortable walk. Read the directions carefully. Please check and adjust the harness every couple of weeks as over time it may loosen after use. Some signs that it is a perfect fit:
You can easily slid no more than two fingers underneath all parts of the harness or collar.
There isn't anything sharp that could possibly scratch or pinch Daisy.
No matter how much Daisy pulls, she cannot get out of it.
A short, easy to hold leash is highly recommended. Allowing Daisy a long leash does not give you control, especially if there's some sort of danger lurking around the corner.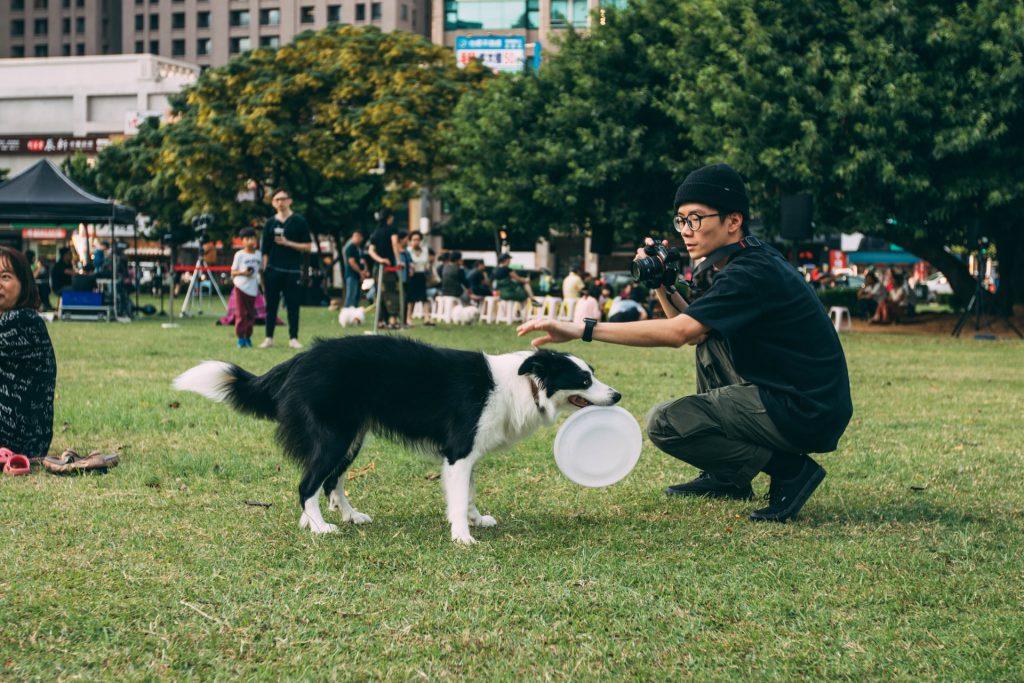 Finally, ask yourself "where is Daisy refusing to leave the most?" This could be a friend's house, the dog park, or really anywhere they find fun! Consulting with a dog trainer is highly recommended, but if you're on a tight budget, counterconditioning is the best way to go.
As soon as Daisy refuses to walk when leaving the scene, turn your back and ignore them. For this to work and not to reinforce bad behavior, you need to be as far as possible from the scene or away from their friend.
The moment Daisy makes a move, mark their behavior (with a click or click word you use) and toss their FAVORITE high value treat in the direction you want to walk.
Do this every single time you are in this situation and soon Daisy will realize that you're in charge of where you go and that they will be rewarded if they follow you.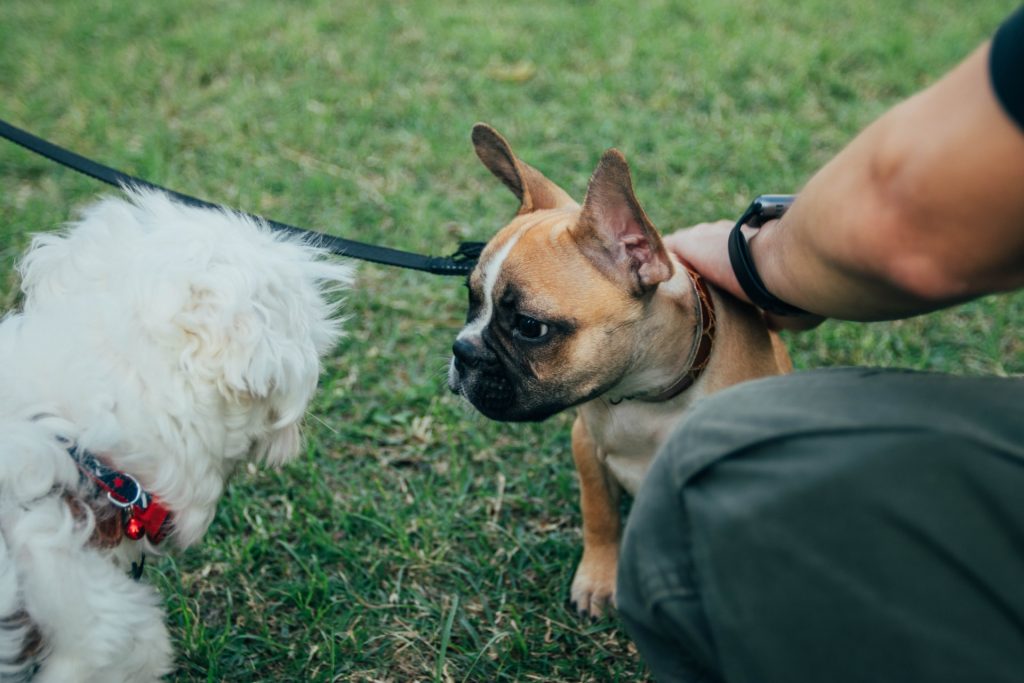 Also try teaching your dog a very strong recall. This can be helpful in more situation that the dog park such as if Daisy races through the open door, you accidentally lose your leach and Daisy bolts into the street, when your dog runs towards another unfriendly dog, etc. This recall guide offers an amazing step-by-step on how to train Daisy to respond to a strong recall.