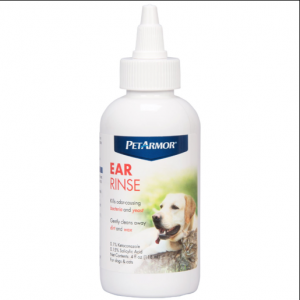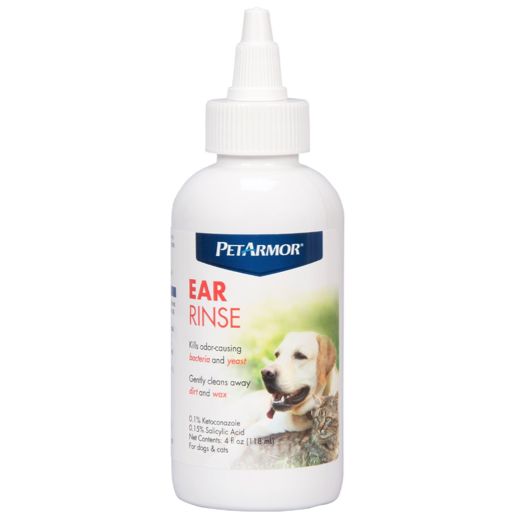 If you perceive any foul smell from your pet's ears or if they are always whining and in pain, it could be an indication of an ear problem. In this case, you will need to do something about it to prevent further complications and have your pet healthy and happy again.
Ear rinse is one product that can be used to get rid of pus, wax, and dirt in your pet's ears. This helps your pet's ear be free from infections and also gives it a nice smell.
PetArmor Ear Rinse is one such ear rinses and we review the product in this article. But before then, let's take a look at the common causes and symptoms of ear problems.

Common Symptoms of an Ear Problem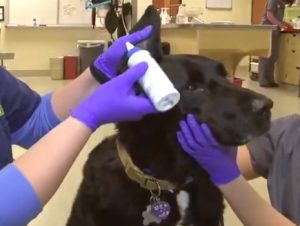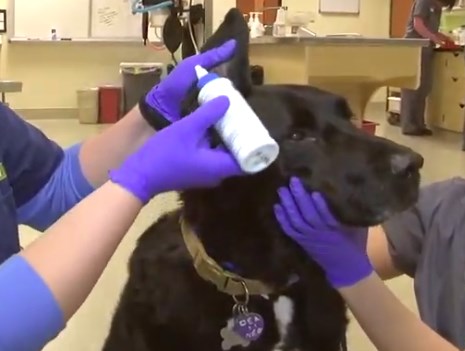 Ear problems in pets are often detected when they begin to show some signs and symptoms. The first thing to do if you notice anything out of the ordinary with your pet is to contact your vet doctor as soon as possible to ensure that the problem is detected and treated on time. If this is not done, it may lead to further complications some of which could include middle-ear infection and a ruptured eardrum.
When your pet begins to exhibit any of the symptoms outlined below, it's a sign that there's a problem with the ears and help should be sought immediately.
They include:
Shaking of the head
Rubbing or scratching of the ears
Inflammation, redness or pain of the ear canal and flap (popular called Otitis)
Crusty accumulations on the ear canal or ear flap
Excessive secretion of ear wax
Foul or yeasty smell from the ear region
Secretions or discharge from the ear canal
Aural hematoma (swelling of the ear flap)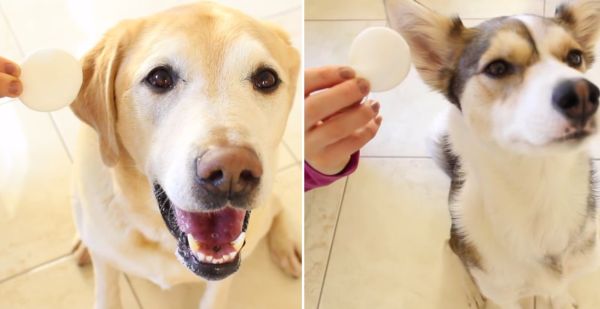 Causes of Ear Problems in Pets
Ear problems in pets can be caused by a number of reasons. However, there are some common causes, they include:
Allergies: Pets can be allergic to things such as trees, mites, and grasses while in some cases there could be a case of dietary allergy. This can be easily taken care of by the use of immunotherapy vaccines and special medications.
Aural Hematoma: If the ear flap gets damaged (as is sometimes the case), the ear gets filled with blood. This is usually a result of head shaking or ear scratching due to ear problems rather than being the cause. Aural Hematoma can be extremely painful. Hence there is a need for immediate treatment.
Ear Mites: Ear mites are tiny insects that reside in a pet's ears. They are common and some of the symptoms could be scratching, discharge of brown wax and head shaking.
Excessive Wax Secretion: Just like humans, some animals secrete excess wax which can be painful and cause lots of discomfort. Once it's being certified by the veterinary doctor that it's just a case of excessive wax production, PetArmor can be used to get rid of the problem.
Grass Seeds: Grass seeds are common in pets. They are seeds of grass that get lodged in a pet's ears which gradually find their way to the ear canal. They are a source of discomfort and sometimes pain and should be removed quickly.
Description
Vet doctors recommend the use of high-quality ear cleaners for your pet's ears rather than the regular alcohol or hydrogen peroxide pet owners often apply. Cleaning your pet's ears with alcohol or hydrogen peroxide can lead to irritation of the ear canal more so if the ear canal is already ulcerated or inflamed. There are some ear cleaners that have been specially formulated with antifungal and antibacterial ingredients to help combat ear infections, these are the ones you should purchase.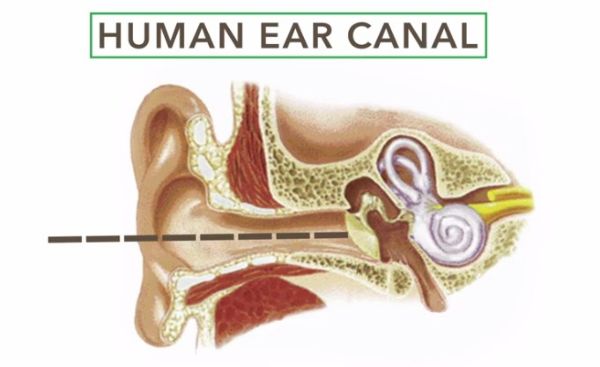 PetArmor Ear Rinse for Dogs and Cats is a product that contains both active and inactive ingredients to help prevent the growth of bacteria thereby ensuring that your pet stays healthy. The dual-action ear rinse kills both odors causing as well as yeast bacteria while at the same time getting rid of wax, dirt and damaged tissue in your pet's ears. This creates a healthy environment for the growth of tissues. It also stops your pet from shaking its head and scratching its ears (a situation often caused by dirt or inflammation of the ears).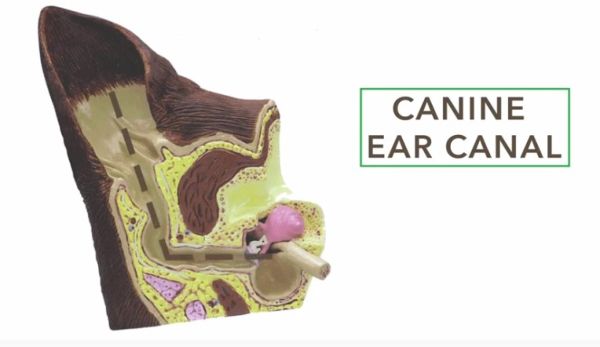 Features & Details
It's a powerful formula that kills both yeasts while also preventing the growth of bacteria.
It features both active and inactive ingredients.
It also functions as a cleaner and can be used to rinse out wax, dirt and damaged tissues.
It creates a healthy environment for tissue growth
It stops pets from shaking their heads and scratching their ears, which is often caused by dirt or inflammation of the ear
Makes visible difference which is seen within 48 hours after use
Suitable for all breeds of dogs and cats
Ingredient
It is composed of active and inactive ingredients.
Active ingredients: 0.15% salicylic acid (antibacterial), 0.1% ketoconazole (antifungal) and lactic acid (this inhibits the growth of bacteria)
Inactive ingredients: Purified water, sodium hydroxide, Nonoxynol-9, Methylisothiazolinone, Fragrance, Lactic acid, Aloe Barbadensis (Aloe Vera) Leaf Juice, Polysorbate-20, Glycerine, Propylene Glycol
Caution
Apply the following precautions when using the product.
It is suitable for topical use only
It should not be used on severely irritated skin (if the skin's severely irritated, contact your vet doctor)
If after use you notice a worsening condition, discontinue use immediately and contact your vet doctor
Keep out of the reach of children and pets
Wash your hands after use
Store product at room temperature of between 15oc to 30oC (59oF to 86oF)
How to Apply PetArmor Ear Rinse
Take the following steps to apply PetArmor Ear Rinse:
Uncap the solution and thereafter shake it well. Gently open your pet's ears and fill the ear canal with the liquid
Gently massage the liquid into your pet's ear for about three to four minutes to ensure it fully penetrates

After the massage is done, allow your pet to shake its head to remove excess liquid. Wipe off excess liquid found on the ear region

Pros
It removes wax, dirt and damaged tissues in a pet's ears
It keeps the pet's ear dry to prevent infection
It features an easy applicator nozzle
It's a dual-action product
Cons
Its package is not appealing