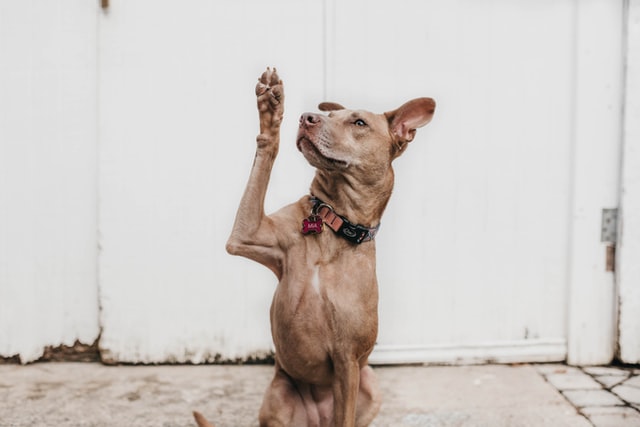 Whenever I notice something new about my dog, I start to panic and jump to the very worst conclusions, leading to extensive late night google searching. If you're cuddling up to your pup and realize their paws are cold, you might be like me, worried that something horrible is wrong. Cold paws can be a sign of a few different things, ranging in seriousness, but the most important thing to note is this: If cold paws are your dogs only symptom, they are most likely just fine. So take a deep breath, give your dog some pets, and let's talk about what might be really going on.
As always, we are not medical professionals. Please consult your vet if you are concerned about your dog's health!
If Cold paws are the only symptom, your dog is probably fine
If your dog has cold paws, but no other symptom, chances are everything is fine. A dog's paws are far away from their heart, which makes them naturally colder than other part's of their body. Paws also are not covered in fur which keeps the rest of their body nice and toasty. Just like human feet and hands can get cold sometimes, so can your pup's!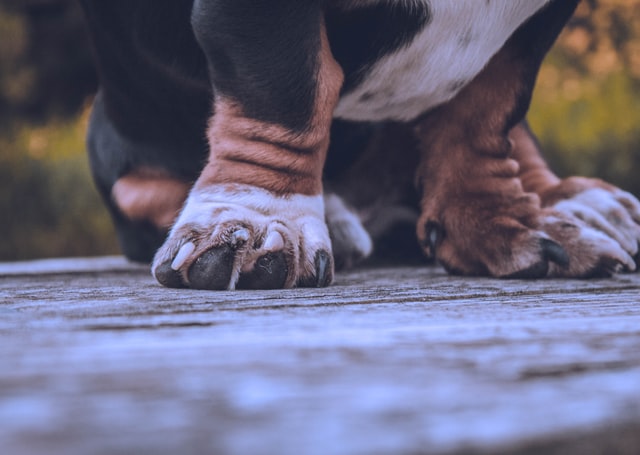 If your dog's paws are even colder than usual, think about their recent activity.
Your dog may have just come in from outside
When your dog is walking outside, their paws are exposed to the ground. In the winter, when the ground is cold or covered in snow, your pup's paws are losing all of their warmth. This is not dangerous as long as you limit exposure. They should warm up the longer they are inside.
If your pup has been exposed to the cold for a long time, coldness could be a sign of frostbite. Check your pup's tail and nose for signs of frostbite as well as it will often affect multiple parts of your dog's body. If you think your dog has frostbite, call a veterinarian immediately. Signs of frostbite include:
pale, grey, or blueish discoloration of the affected area
Pain when the area is touched
Swelling
blisters or sores
Blackened or dead skin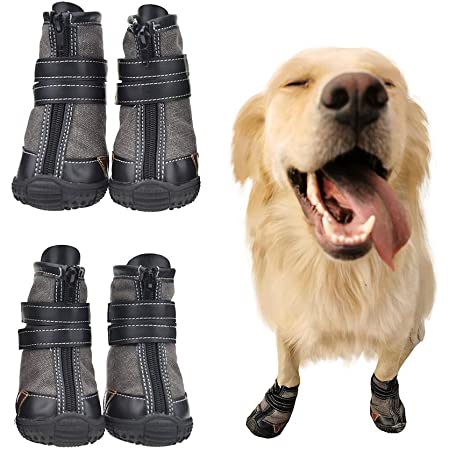 Our recommendation
To protect your pup's feet from the cold ground, try out some dog booties! They don't work for everyone, but if your dog likes them, they are a life saver!
Your air conditioning might be too high
Even in warm weather, your pup might be exposed to some cold temperatures. Walking on chilled tile floors can cool down dog's paws noticeably. This can feel especially concerning because your dog's paws seem cold when its hot out, but the explanation is really quite simple!
Your dog might have just had surgery
Cold paws after anesthesia is really common and nothing to worry about! Your dog's feet will warm up as the effects of the anesthesia wear off. If you're concerned, give your vet a call to check in about the type of anesthesia used and your dog's size, breed, and health to find out how long this should last.
Cold paws and excessive shedding might mean hypothyroidism
Sometimes, cold paws might be paired with other symptoms that can point to less straightforward explanations. If your dog has been shedding excessively or in a way that is abnormal for them and their paws are abnormally cold, this could be a sign of hypothyroidism.
Hypothyroidism occurs when the thyroid is not producing enough hormones. This can affect hair loss, metabolism, circulation, and energy levels. If you are concerned that your dog might have a thyroid issue, bring them to your vet to get a blood test for a diagnosis. They may have to go on medication to supplement the thyroid hormones.
Cold paws in older or sick dogs could be more serious
Cold paws can also be a sign of a more serious circulation problem. This is more common in older dogs and dogs with underlying health issues.
Heart problems can make it difficult for your pup to pump the blood necessary to their extremities, like their paws. This lack of blood flow can make paws cold.
Blood clots may also be preventing blood from passing into a particular leg.
What to do if my dog has cold paws?
If your dog has cold paws and you suspect they may be dealing with a more serious issue:
Take your dog's temperature. A dog's normal body temperature is between 101-102 degrees Fahrenheit.
Feel your dog's pulse. You can find your dog's groin pulse on the inside of the joint where their back leg meets their body. Place your hand there and feel for if their pulse is faster or slower than normal. Pro tip: different types of dogs have different normal speeds for their pulse. Get a feel for your dog's pulse on a normal day to compare.
Call your vet. Always call your veterinarian if you suspect your dog might be dealing with health issues. Make sure you let them know your dog's temperature, their pulse, and if they have any other symptoms.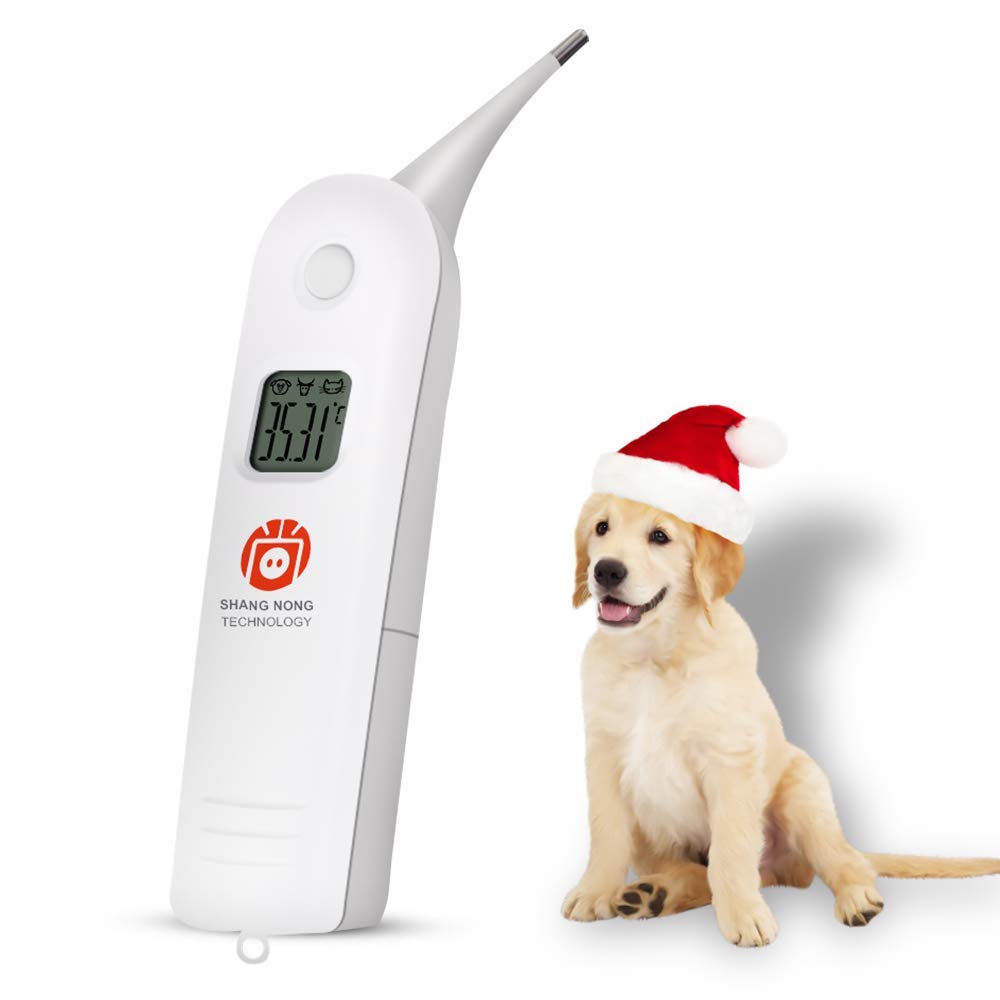 Our recommendation
Getting your pet's temperature is rarely going to be an easy experience, but this thermometer will help it be as quick and painless as possible!
How to warm up my dog's paws
If your dog's paws are cold for a more harmless reason and you want to be a good friend and help them feel a little warmer, check out these tips for warming up your pup: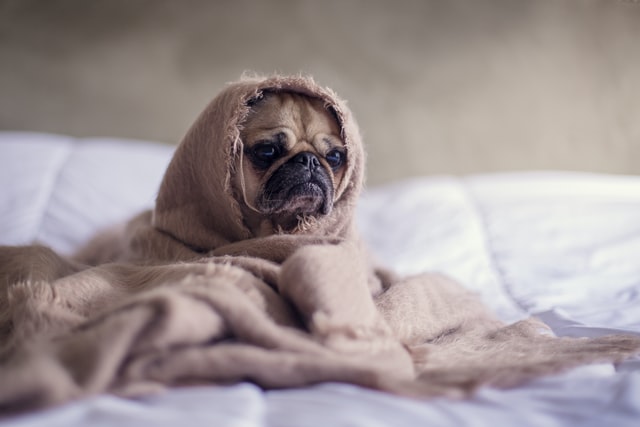 Create a blanket burrito! Fun and toasty, blanket burritos can be just what the doctor ordered. Simply wrap up your pup in a blanket and cuddle up close to help share the warmth.
If your pup has been out in the cold, you can warm them up by giving them some warm water to drink. This will help them to warm their core, allowing them to concentrate their energy on bringing the temperature of those toes up!
When their paw are really cold, try submerging their feet in room temperature water to help thaw them out. Do not use hot water!!!
Use a little body warmth. Hold their paws in your hands or against your body to warm them up. Parenthood requires sacrifice and sometimes that sacrifice is freezing cold toes on your warm stomach.
Avoid space heaters. Space heaters can be dangerous around dogs, especially if left unattended. They can short out, create fires, and burn fur if dogs get too close.
For more tips on what to do in cold weather, check out our blog post How Cold Is Too Cold For Your Dog? (And How To Keep Them Warm!)