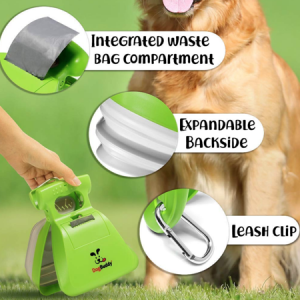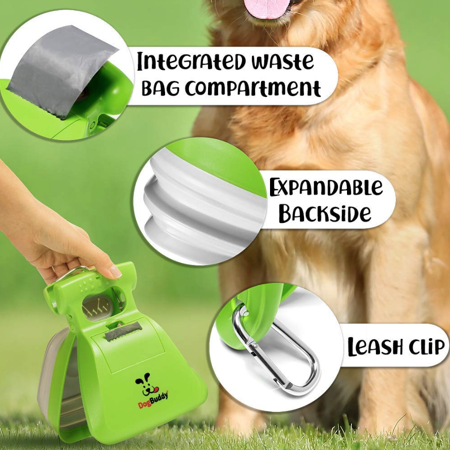 Our dogs brighten our lives on a daily basis. Walking them and taking them on adventures is one way we love to relax with our pets. But the last thing we want to worry about when spending time with our pets is dealing with their poop.
Finding the best pooper scooper for you and your furry best friend's needs may seem like no walk in the dog park.
Luckily, we tasked our testing team with trying out the top ten dog pooper scoopers. We have also handcrafted a helpful shopping guide to explain everything you need to know. Let's get started!
BEST CHOICE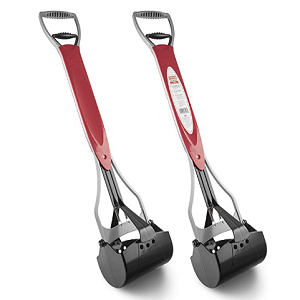 Selecting the Best Dog Pooper Scoopers in September, 2023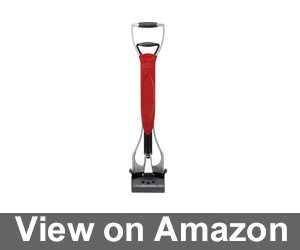 The Nature's Miracle Non-Stick Advanced Jaw Scoop makes cleaning up big pet messes easier than ever. The scooper is strong and durable so it will last for years to come.
Our testing team noted that using the Nature's Miracle Jaw Scoop helped to put less strain on their backs making this product a terrific pick for individuals with back pain or limited mobility.
The Nature's Miracle Non-Stick Advanced Jaw Scoop features a spring action rubber grip handle. The spring allows you to carefully place the jaws of the scoop completely around the pet mess.
The scoop works wonderfully on many different surfaces from cement to grass making it perfect for use when out and about.
Pros
Extremely durable
Very well made and excellent price point
Great for folks with back pain or limited mobility
Great for traveling
Cons
We loved using this pooper scooper and think you will too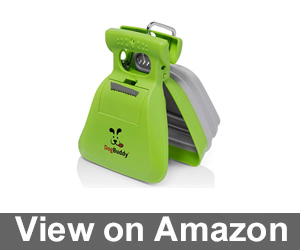 The DogBuddy Portable Dog Poop Scooper makes taking pets with on busy days simple as can be. This scooping option is small and handheld making it easy to throw in your tote on your way out of the house.
Our testing team members were excited to have an option that is so compact.
The DogBuddy Portable Dog Poop Scooper includes a waste bag compartment to keep your hands clean.
This option is available in green or grey and comes in two different sizes. It easily hooks onto your dog's leash so you can be off in a flash.
Pros
Very durable and well-made
Lightweight option that clips onto leashes
Includes waste bag compartment
Compact size is easy to tote around
Cons
We enjoyed using this scoop and think you will as well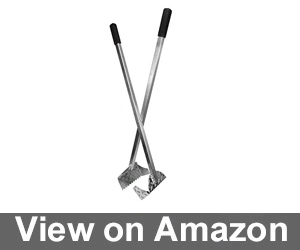 The Activedogs Best Ever Dog Poop Scooper features an aluminum design to be heavy-duty and longer lasting without a bunch of extra added weight. There are two options available, one with a smooth side and one with teeth.
The selection with smooth scooper siding works best on concrete or flat surfaces while the zigzag-style toothed edge option is perfect for grassy or sandy areas.
The Activedogs Best Ever Dog Poop Scooper was a big hit among our testing team members. The scooper makes beach trips a cleaner and happier time. We also appreciate how easy it is to use even for smaller folks or those with limited mobility.
Pros
Well-made and durable
Available in smooth sided or with zigzag teeth to complement any surface
Aluminum is durable yet lightweight
Easy to put use
Cons
You will want to also purchase gloves if you are using it in colder months as the aluminum handles get quite cold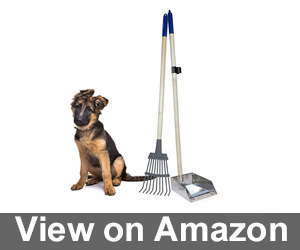 The Spotty Solid Wood-Handled Metal Poop Tray is actually two tools in one! It consists of a rake style scooper and a tray to scoop your precious pet's poop into.
The Spotty features wood handles made from solid wood so they will last and last. Our testing team members love how easy it is to keep your lawn clean with this option.
The Spotty Solid Wood-Handled Metal Poop Tray keeps you from having to bend and stoop over which places strain on your back. The Spotty allows you to stand up while scooping keeping you pain-free. The tray and the rake even snap together for fast and simple storage.
Pros
Solid wood handles
Easy to care for and clean
Snaps together for fast storage
The aluminum tray is lightweight, easily cleaned, and durable
Cons
The sticker on the rake is somewhat difficult to remove and left behind a sticky film that was a tad bit difficult to remove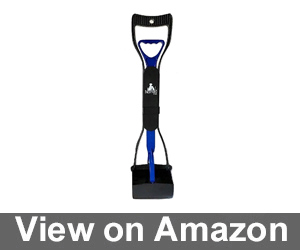 The Complete Pooper Scooper Gift Set for Dogs includes scoop with dual-recoil tension control that provides ultimate control.
The scoop is also designed with serrated teeth to tackle the toughest of pooping scooping jobs. Our testing team members noticed how well the serrated teeth work to cleanly pick up pet messes.
The Complete Pooper Scooper Gift Set for Dogs also creates customized baggies. The baggies fit over the scoop to keep your hands clean and fresh. It also works on pinecones and leaves to keep gardens looking beautiful.
Pros
Inexpensive price
Easy to use and clean
Serrated teeth make clean up a breeze
Long handle
Cons
Not as durable as other versions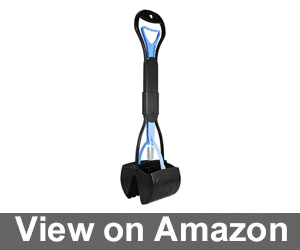 The PPOGOO Non-Breakable Pet Pooper Scooper offers an affordable option for pet parents. This option is extremely lightweight thanks to being crafted from environmentally sound materials.
Our testing team members were thrilled to find a lightweight yet extremely sturdy and durable option.
The PPOGOO Non-Breakable Pet Pooper Scooper locks into place during use. You can unlock the scooper and fold it down in half to store when not in use. Since the scooper is billed as unbreakable, we were pretty rough on it, but it held up beautifully.
Pros
Terrific pricing point
Folds down for storage
Very durable
Easy to clean
Cons
An excellent option that we love and hope you will too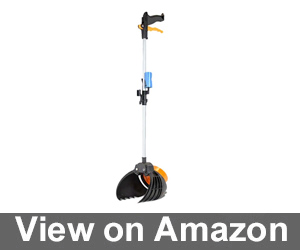 The Pik-A-Poo Renewed Pooper Scooper understands that when you are walking your dog, your focus should be on your pet.
This scooper scoops poop with the use of just one hand. A one-handed scooper leaves you with the use of your other hand to keep hold of your precious pup.
Hyper or rowdy dogs can be a handful so only needing one hand to operate the Pik-A-Poo Renewed Pooper Scooper is perfect. Our testing team members love the design and how well this selection works. It also is designed to work with recycling bags making it a friend to the environment as well.
Pros
Easy to use and maintain
One-handed design
Perfect for hyper or rowdy pets
Works with recycling bags like grocery bags to reduce your carbon footprint
Cons
One testing team member noticed that the hand spring wore out with heavy use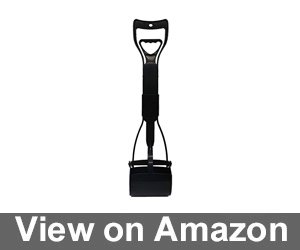 The Dotey Pet Pooper Scooper for Pet Waste features an ergonomic design. The handle is both durable and extremely comfortable to use.
Our testing team members appreciate how strong the serrated teeth are when tackling tough jobs.
The Dotey Pet Pooper Scooper for Pet Waste has a foldable design so it is super simple to store when not in use.
The scooper worked beyond our expectations on every surface we tried! We used it on grass, dirt, concrete, gravel, and sand with no complaints whatsoever.
Pros
Ergonomic handle
Excellent price point
Available in several colors and includes bags
Durable and well-crafted
Cons
We wish the handle were a bit longer for taller folks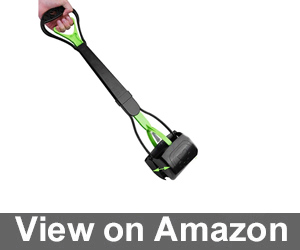 The TIMINGILA 28-Inch Long Handle Pet Pooper Scooper is our top budget-priced pooper scooper this week. The scooper is well-made and durable.
Our testing team members loved the ease of using the handle thanks to its easy pull design that is lovely for arthritic hands.
The TIMINGILA 28-Inch Long Handle Pet Pooper Scooper is very durable and can withstand 150 pounds of weight in case your St Bernard rolls over on it.
It works well on all surfaces and is easy to clean. We also appreciate the longer length making it perfect for taller people as well as shorter ones.
Pros
Perfect for larger breeds
Wonderful handle design and exceptional pricing point
Easy to use and clean
Durable and well-made
Cons
This pooper scooper was a hit among our team with no downsides to mention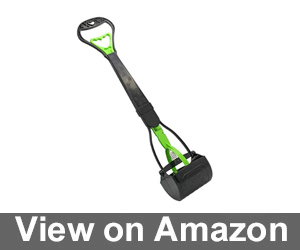 The Living Express 28-Inch Large Pooper Scooper is crafted from a very durable and heavy-duty ABS plastic. The handle is longer than some other options at 28 inches making it great for taller pet owners.
Our testing team members love how durable this option is and how well it holds up under heavy use.
The Living Express 28-Inch Large Pooper Scooper uses waste baggies that fit over the scooper. This design aspect will keep your hands and nose far away from your pet's messes.
It's also priced at a very attractive level making it a smart purchase for pet parents on a budget or those new to owning a dog.
Pros
ABS plastic is very durable
Comfort handle is easy and comfortable to use
Waste baggies fit over scooper to keep hands clean
A great option for larger breeds
Cons
This scooper doesn't work as well on concrete as it does on grassy areas
The Best Dog Pooper Scoopers – Buyer's Guide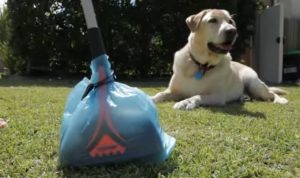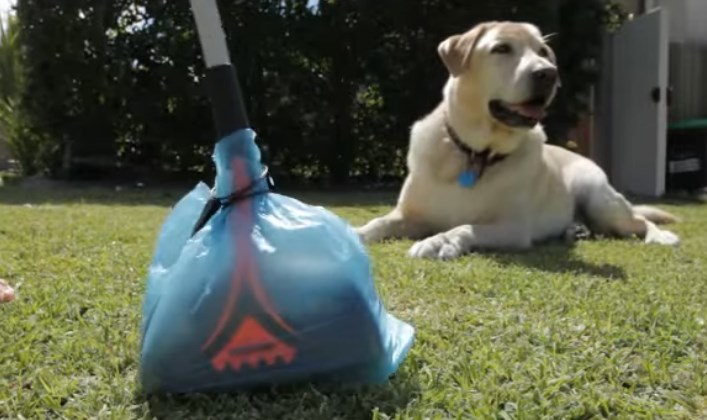 A pooper scooper can be a very handy tool for a dog owner. Picking up your pet's poop is not only sanitary, but it's also legally required in most locations. With so many different versions, each with exciting features purchasing the perfect pooper scooper can be trying.
Finding the right dog pooper scooper for you and your fluffy friend's needs doesn't need to be an arduous chore. Now that you've read our reviews of the top ten dog pooper scoopers, we'd like to further demystify the process by sharing all we learned this week. Let's get started!
What Is a Pooper Scooper?
A pooper scooper is a device meant to capture your pet's waste. They may include baggies to put the poop in before tossing it away in an appropriate manner. Pooper scoopers also keep you cleaner and healthier than other methods of pet waste removal.
Do I Really Need a Pooper Scooper?
You could just place a baggie over your hand and pick up your pet's poop. However, the bag could have a hole in it and you could get poop on you. Or if you have a very large dog you may not be able to pick it all up at once. The purchase and use of a pooper scooper makes picking up poop cleaner, faster, easier, and less gross.
What are the Different Types of Pooper Scoopers?
Let's get a closer look at the different versions of dog pooper scoopers available.
Single Piece Pooper Scooper
A single piece dog pooper scooper is an all-in-one device. Some feature a jaw-style scoop that can be operated with just one hand. A one-handed scooper is sublime for dogs that need to remain on the leash.
Double Piece Pooper Scooper
A double piece dog pooper scooper are heavier and larger than their single piece friends. Double piece options typically have a rake or spade of some sort and a tray to scoop poop into. This option is great for larger breeds, scooping poop at home, or for folks with arthritic hands or wrists.
Why are Pooper Scoopers Essential?
A dog pooper scooper will keep your children and pets safer. Dog waste contains harmful ingredients and can introduce roundworms, hookworms, and parasites to the ground. If kids play in the area, they could be exposed and infected. Scooping your pet's waste away is an easy way to keep everyone healthy.
Pet waste contains nearly 23 million bacteria per gram. The bacteria can live in soil for long periods of time waiting for a human to infect. The bacteria can make you extremely sick. The microorganisms could also potentially travel to nearby water sources such as streams or lakes, which can contaminate drinking water. These factors demonstrate just how important it is to deal with the pet waste in an efficient manner.
Key Consideration in Selecting a Dog Pooper Scooper
Let's get a better understanding of the most crucial points to ponder when shopping for a new dog pooper scooper.
Material Matters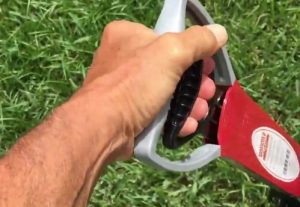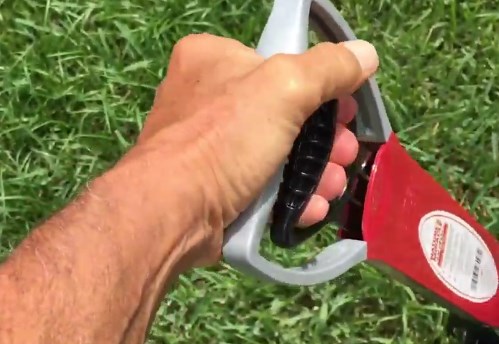 The materials that your new pooper scooper is made from are important as they predict the lifespan and durability. Aluminum and industrial strength plastics are popular materials used. Aluminum is durable but is heavier and can rust. Plastic is lightweight as well as easy to clean but can break down over time.
Lightweight
Selecting a pooper scooper that is lighter in weight will save you time and frustration. A too-heavy dog pooper scooper will be a cumbersome pain to drag around as well as properly use. Choose a dog pooper scooper you can easily hold, carry, and operate.
Size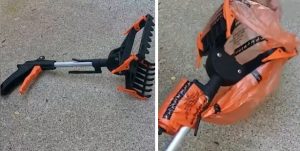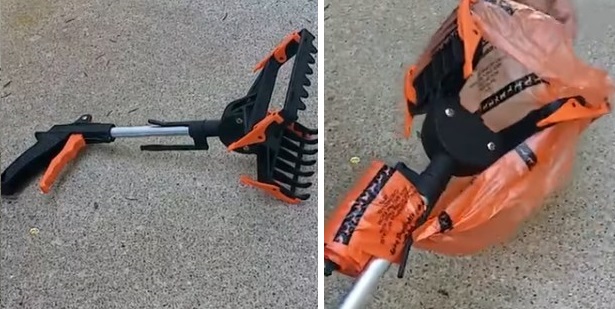 Size is another imperative consideration. If you select a very large scooper it may be difficult to carry and store. Many versions are small enough to be thrown into a bag or placed in the backseat. If you have a larger breed dog, you will need a larger scooper for their bigger poops. Conversely, a small pup can do with a small scooper.
Ergonomic Design
We want you to be comfortable and pain-free, so we suggest selecting an ergonomically designed scooper. There are designs meant for taller individuals to keep them from bending too low. There are others that rely on an easy to use the handle to accommodate those with arthritis or mobility concerns. Choose a scooper that you can comfortably use to ensure you remain injury-free.
Pooper Scooper Tips
Here are a few tips to keep in mind when using your new dog pooper scooper.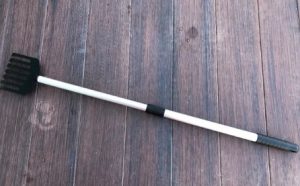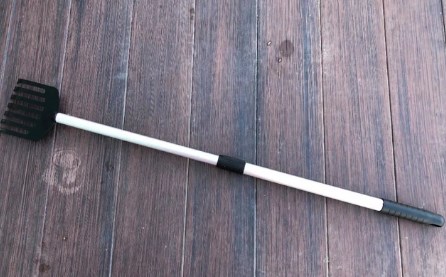 Check the pooper scooper before each use. Look at the construction and ensure all parts are working properly.
Clean the scooper after use to keep it free of germs. This is especially important if the pooper scooper is stored inside your home.
Select an option that works with baggies so that you and your hands will stay perfectly clean.
Finding the perfect dog pooper scooper doesn't need to be a thankless chore. While there are many different versions on the market, the knowledge you learned from our buyer's guide has you covered. Understanding the different options available while keeping your budget in mind will make the process painless.
We hope you enjoyed reading our dog pooper scooper reviews and that you found our shopping guide helpful. We love hearing from our loyal readers! Please drop us a quick line below with your best pooper scooper tips and tricks.