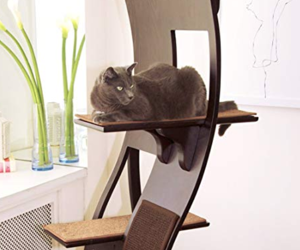 Cats are notoriously private creatures. They are also highly intelligent and require intellectual stimulation. Without a cat tree to provide a scratching area, places to play, and stimulation, your cat may grow bored.
Bored cats love to scratch up and destroy curtains, couches, and more.
Our home has experienced scratched up couches and shredded rugs as a result of a curious kitty that was left without a proper scratching post area.
Finding the best cat tree for you and your pet may seem like an overwhelming task. We have reviewed the top cat trees available on the market. We have also created a
buyer's guide
to explain the important details you won't want to miss. Let's get started!
BEST CHOICE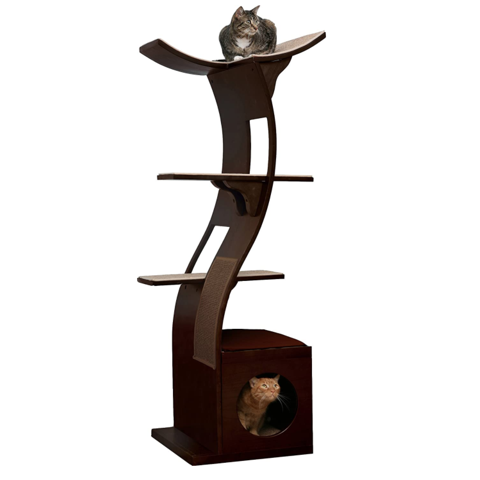 Refined Feline Lotus Cat Tower
Best Cat Tree in Our Rating
Comfortable height and design for any interior of an apartment
Robust design, resistant to any cat movements
Claw Sisal Coil – Your Pet's Favorite Item
Faux suede covers easy to wash and clean from cat hair
Selecting the Best Cat Trees in July, 2022