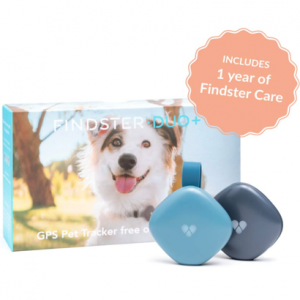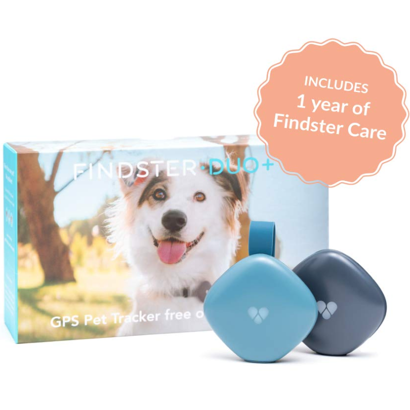 They say a healthy pet usually makes a happy pet. This is not just a cliché but a true saying. With activity and location tracking device you can ensure your pets are safe and healthy without having to worry over them so much. It tells you where your pet is at every point.
This article focuses on Findster Duo Plus, a device that allows pet owners to keep track of their furry friends without having to pay a subscription fee.
All that is required is the purchase of the product and the rest is taken care of. Let's delve deeper and discover more, shall we?
Description
Findster Duo Plus is ideal for those who hope to keep an eye on their pets at every point. There is no subscription fee to contend with, it also features an app that makes it easy to monitor your pet. Although it's quite expensive we like that it offers users lots of options and features some of which include:

Findster Care Membership
You can subscribe to Findster Care Membership. Here you are provided with a team of professional and well-experienced veterinary doctors who are on hand to keep watchful eyes on your pets, this they do through the Findster Duo monitoring. It enables them to critically analyze your pet's behavior over a certain period, from which they can identify any change in the physical appearance or behavioral pattern of your pet.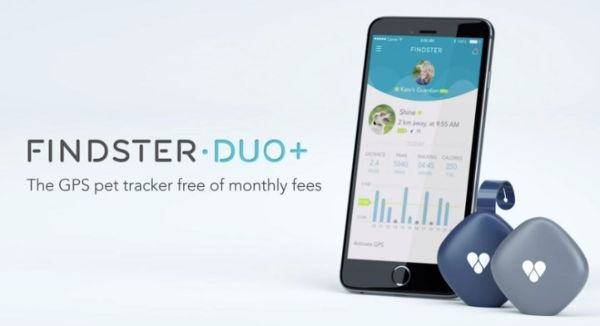 This helps them provide you with personalized and actionable insights. If you have questions, complaints or inquiries you can always reach out to them at your convenience as they are always on ground 24/7 to help you out.
Timely Detection of Illnesses
The product isn't just an activity tracking and monitoring device but one that enables you to detect any health problems your pet may be facing. Through constant monitoring and analysis of your pet's behavior and your local context, the device can detect any deviation from your pet's normal behavior and will notify you immediately. The veterinary doctors are the ones to do this. For instance, you will be notified if it's mosquito season, the symptoms to watch out for and the precautionary measures to take to prevent malaria.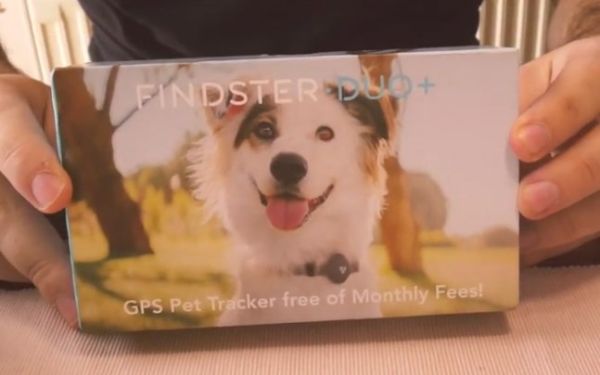 Wireless Technology
Findster does not use cellular service. Rather it makes use of cellular towers to locate your pet thereby ensuring real-time tracking of your pet.
It features two modules, one is meant for your pet and the other is meant for you. With the use of MAZE technology, you can communicate wirelessly within a radius of 3 miles (4.8km).
The device also enables you to monitor your pet using its application (Findster App). To use the app effectively, create safe areas around your pet's location on the map during your walks and once your pet leaves that safe zone, you will be notified immediately. However, you will need to be close enough, else it won't be able to update and send you timely notifications.
Versatility
The device can be used anywhere. Therefore, whether you are walking the ground or running through no man's land, you are sure of your pet's protection, health, and safety. We like that it can be used without the need for cellular network. So, even if you are in a no-service zone, it can still send you updates and notifications.
With the Findster Duo, you can monitor more than one pet at a time all without any subscription fee or extra charge. However, note that the Duo plus can only function during walks and is ineffective for indoor activity tracking or remote monitoring.

Features & Details
The following are the features of Findster Duo Plus:
Pack
Absolutely everything you will need to set up the module is found in a pack of Findster Duo Plus. Each box of the module comes with the following:
Guardian Module
Charger
USB cable
Quick Start Guide
Pet Module
Rubber Belt
Tech & Specs
The product has the following specifications:
Tracking Range
Can track pets up to three miles in an open space
Can track pets up to 0.5 miles in urban areas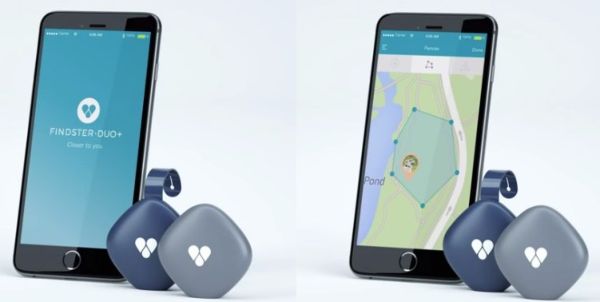 Waterproof Rating
It is waterproof and can be immersed up to three feet in the water
App Compatibility
Works well with iOS 9 or higher
Functions perfectly with Android 5.0 or higher
Weight & Dimension
The product weighs only about 0.8 oz. (21 grams)
It is suitable for pets that weigh above 8 lbs. (approximately 3.5kg).
It has a dimension of 0.5-inch x 2-inches x 2-inches.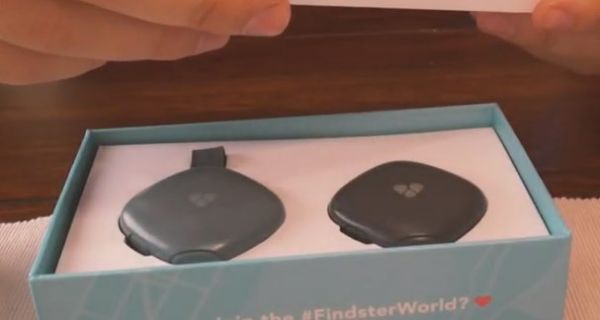 Ease of Installation
It is easy to install. All you need is the following:
Smartphone
Findster App
Findster Duo Plus equipment
USB outlet adapter
We noticed that the battery life does not live up to expectations, but this is a minor setback. If you need more battery life, you can simply purchase a two-pack for less than $50. In that way, you always have a backup tracker ready at every point.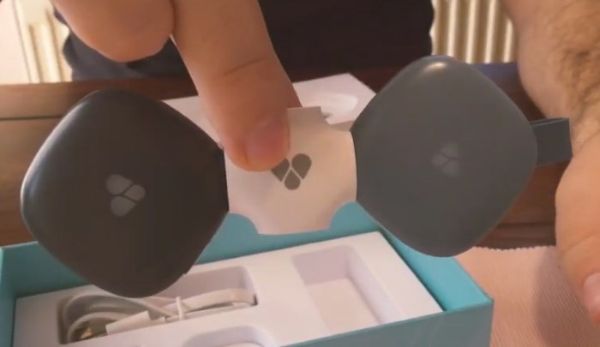 How to Set Up Findster Duo Plus
To aid the smooth setup of Findster Duo Plus, take the following steps:
Ensure the modules are charged as they won't work with your phone if they are not fully charged.
Create a Findster account in the app. Thereafter, make sure you validate the account. Follow the instructions sent to your inbox to complete the process
To track your pet's activity level, you will need to complete the pet profile section. Information such as pet's weight, gender and your best friend's birthday will need to be provided
Once you are done filling all necessary steps and completing the registration process, then take the next step. Here, use the rubber belt to attach the Findster Duo Plus module to your pet's collar, and then go outside so that the device can get your GPS coordinates.
Note: Fasten the belt on the tightest loop possible to ensure the module doesn't fall off during the pet's activities.
Pros
Real-Time GPS Tracking
No monthly subscription fees required
Does not require cell coverage
Availability of 24/7 personalized actionable insight
Cons
Cannot be used indoor or remote monitoring
It has a shorter range than is advertised