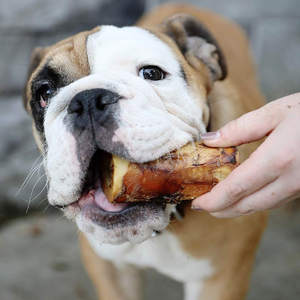 Marrow bones are good for dogs as they are not only delicious but are natural and contain no preservatives.
Bone marrows also increase the general health of your dog and are great for your dog's dental health as they keep the teeth clean and also help in exercising the jaws.
In this article, we focus on How to Cook Marrow Bones for Dogs.

What Bones Are Good For Your Dog: Cooked Or Raw?
Raw bone marrows are more preferable than cooked ones. While cooked bones hold less nutritive value and tend to be brittle and splinter, raw bone marrow has high nutrient content and will not shatter. However, if you aren't comfortable giving your dog raw bones, then they can be used to prepare some broth.
How to Cook Marrow Bones for Dogs
Before you can begin cooking, it is good to know how to purchase the best bone marrows. The first thing to do would be to select bones that are safe for your dog. Select bones that are appropriate for your dog's age and breed, the bones should be free from sharp edges and should not be too small as dogs tend to swallow such bones whole and that wouldn't do.
After selecting the right bone marrow, the next thing would be to cut it the right way. For this, we recommend that you seek the help of the butcher shop attendant to help slice the bone marrows vertically so that each side of the marrow looks like half a circle. Cutting the bone marrows this way gives it an appealing appearance and will allow the herbs and spices to penetrate the marrow, thereby enhancing the flavor, aroma, and taste.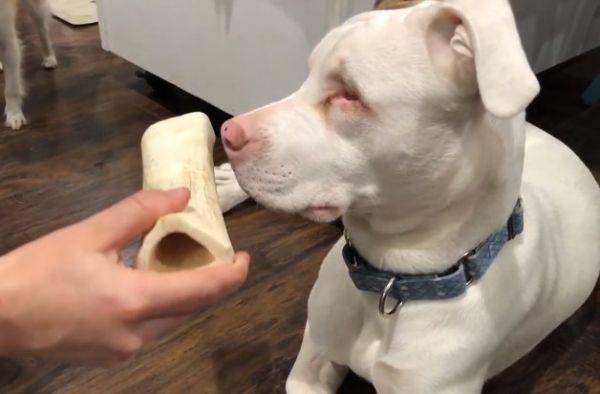 Now that we are done selecting the right bone marrow and cutting it the right way, it's time to cook the bone marrow. To do that, follow the outlined steps below:
Place the bone marrow in a crockpot. Add enough water (until the bones are completely immersed in the water)
Add three to four spoons of vinegar to the pot
Allow cooking on high heat for up to one hour. Turn the heat to a low temperature and allow cooking for about eight to twenty-four hours.
Next separate the bones from the meat.
Allow the broth to cool, and then remove the fat layers found at the surface of the broth before feeding your dog.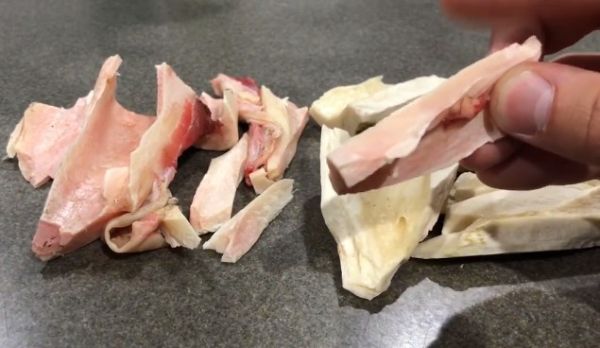 Tips: To ensure you get the best broth, it's advisable to boil the bone marrow for about two to three days. Note: do not bake raw bones to feed your dog with, this makes the bones dry and splinter.

How Much Marrow Bones Should Be Given To Dogs?
While it's true that dogs love bones, you shouldn't give them marrow bones every day. This is because bone marrows when consumed in excess or frequently can be hazardous to dogs. Hence, bone marrows should be consumed in moderate quantity and should be given as treats rather than as a main meal. They can be given two to three times per week and should not exceed one bone marrow at a time.
What to Do If Your Dog Vomits After Consuming a Marrow Bone
When dogs consume too much bone marrow, they may get indigestion and start vomiting as a result. This is because bone marrows have very high-fat content and when ingested can upset the stomach. This isn't the only reason, though, as there are several other causes.
Some of the other causes of vomiting and the treatment to take in each case are outlined below. They include:
Gastroenteritis
This refers to a condition when the dog's stomach becomes inflamed. It is often a result of abrupt changes in the dog's diet. Hence, if your dog isn't used to consuming bone marrow, it can lead to vomiting.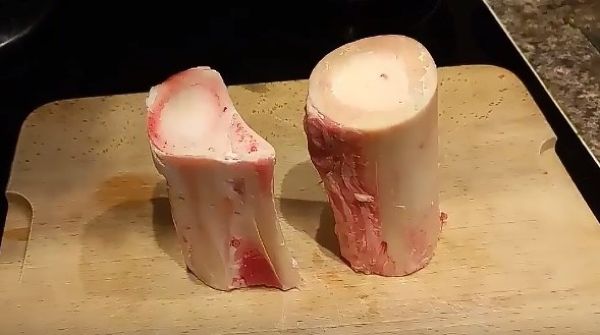 To treat this, give the inflammation some time to subside after which you can give your dog some upset stomach bland diet.
Vomiting Due To Bone Fragments
Not all bone fragments are digestible and so when dogs eat them, these bone fragments just settle in the stomach. The vomiting usually starts the same night or at most the next morning. The sharp parts of these bone fragments can also scrap the lining of your dog's esophagus and cause blood spots.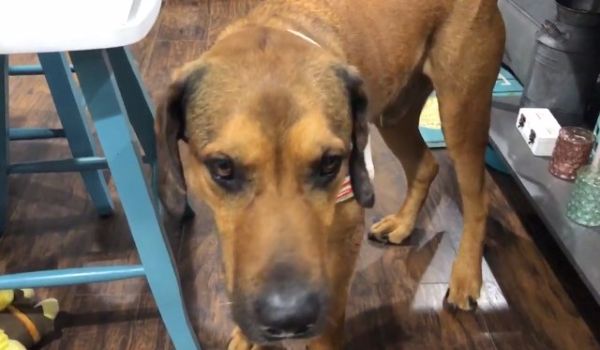 When such scrapping of the esophagus lining occurs (this is referred to as peritoneum), you should contact a veterinary doctor immediately as it could be life-threatening.
Gastro-Intestinal Blockage
When dogs swallow a bone that refuses to go down, it causes food passage to be blocked. As a result, the dog may start to vomit after some minutes or hours.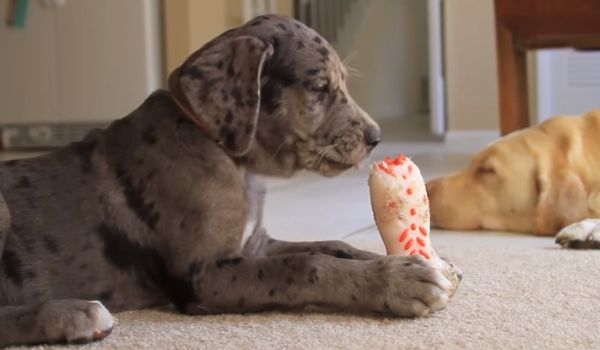 If you find that your dog has a bone stuck in her throat, you should inspect her stool for the ingested bone. However, if no bone is found, then a veterinary doctor will need to be contacted. In most cases, surgery may be needed to dislodge the bone.

What To Do When Bone Gets Stuck in a Dog's Jaw
Most often, bones get stuck to a dog's jaw (or between their canine teeth). If you notice swollen lips, there's also a chance that there's a bone locked somewhere around the jaw. You need not worry as this can be taken care of by a veterinary doctor.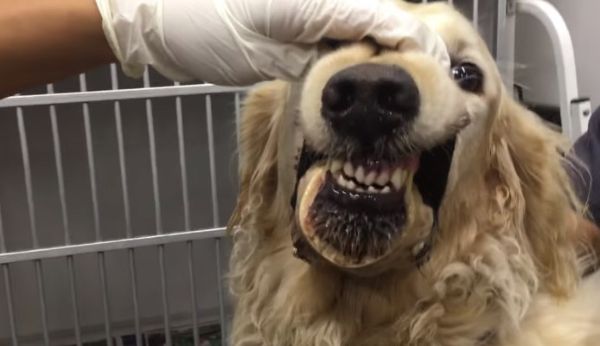 The doctor will place your dog under anesthesia before bringing out the stuck bone. But if this doesn't work, then the bone will have to be sawed out.
However, to prevent this from happening, it is necessary to give your dog the right size of the bone. Select large bones for large breeds of dogs while small bones should be given to smaller breeds. Most importantly, ensure dogs are supervised each time they are given bone marrows.
Conclusion
In this article, we have not only discovered How To Cook Marrow Bones For Dogs, but have also discovered all that is to be done to ensure dogs are kept safe and healthy even while consuming a bowl of delicious bone marrow. Now that you're equipped with these easy to follow tips go ahead and you feed some properly cooked marrow bones to your beloved pet.