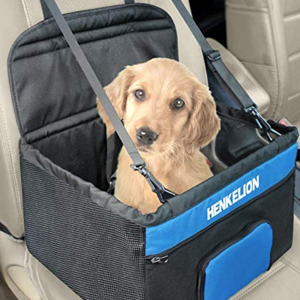 There are few things in life as fun as a vacation. As more and more families consider their dogs to be family, traveling becomes an ever-present concern. Rather than leave your pampered pooch at home to miss out on the fun why not bring them with?
The question of how to travel with a dog has become more common in recent years spurring on the current trend of vacation with your pet. We love taking our dogs with us everywhere so we wanted to help you out with our favorite tips and tricks to keep your fur-babies safe and sound. Let's get started!

Safety First
Keeping our pets safe is always our number one concern. Let's take a look at some helpful health and safety tips for traveling with your dog.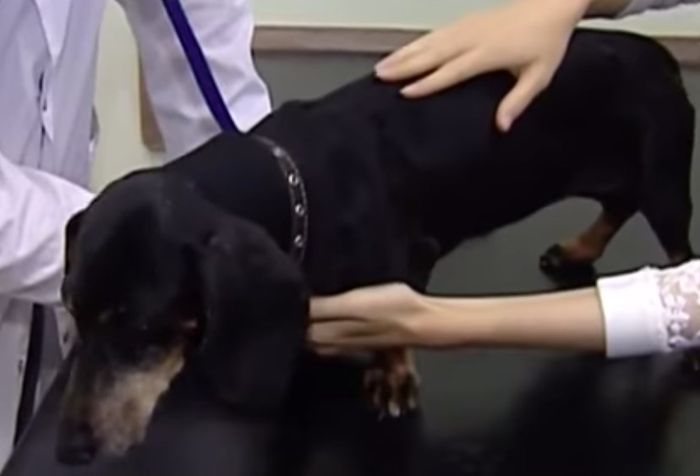 Health Checkup
Before your trip, book a quick checkup appointment with your dog's veterinarian. Your pet's doc can ensure all of Spot's immunizations are up-to-date and give you an extra shot record to carry with you on your vacation just in case of an emergency. You may also need health certifications when flying or staying at certain hotels with your dog, so grab one from the vet to be on the safe side.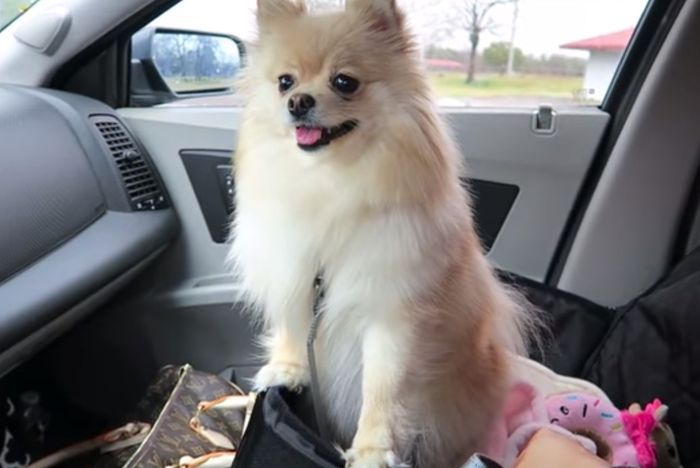 Food Issues
When traveling with your fur-baby, bring their usual food and treats along with. New places, sights, sounds, and smells can be very overwhelming for a canine companion. Taking their normal food and treats can help in putting their fears and nerves to rest.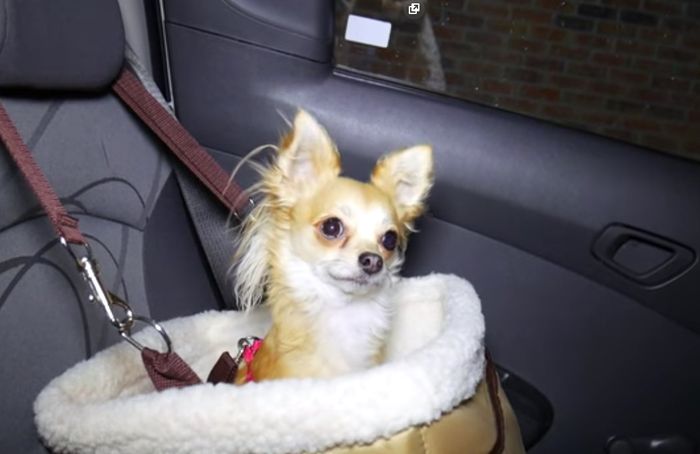 Always Be Prepared
An emergency can occur at any time and any place. Plan ahead by looking up nearby vet information as well as the closest 24-hour pet hospital to your vacation destination. While we always hope that you will never need to use it, having the emergency contact information can be the difference between a happy ending and a sad outcome.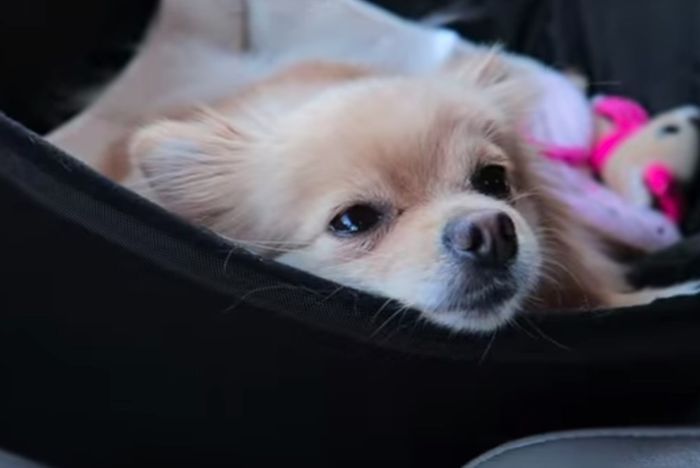 Comforting Crates
A crate is a terrific tool in keeping your dog safe while traveling. Crates can be used with many types of travel from driving in the car to flying in an airplane. It can also be helpful in confining your pet while in a hotel or a family member's home.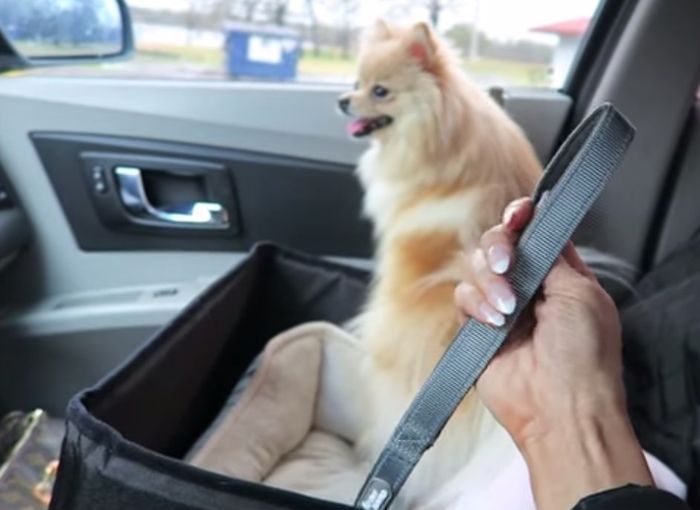 Tips for Selecting the Perfect Crate
Let's get a closer peek at some helpful tips to choose and use the best carrier for traveling with your dog.
Select a crate that is large enough for your dog to stand up, turn around completely, and lie down. Remember to select one that will fit them at their adult size if they are very young.
The crate should have a sturdy handle or grip. It should also be free from any sharp areas or protruding spots inside the interior area of the pet carrier.
The crate needs adequate ventilation on opposite sides. Exterior knobs, rims, and materials should not obstruct or block the free flow of air circulating the inside of the carrier.
The pet crate needs to have a bottom that is leak-proof. We suggest placing a puppy training pad or a chux pad on the floor of the carrier to absorb any accidents or water spills.
Place a label or sticker on the pet carrier to indicate that a "live animal" is inside with arrows to indicate which way the carrier should be sitting. We also recommend attaching an address and phone label as well.
Stock your pet's new traveling digs with water, food, a favorite toy, and a snuggle toy to maximize their comfort.
Identifying Measures
Having a way to identify your pooch is imperative to their safety especially if they somehow run off or slip away from you while in a strange place. Double check that your pet has a sturdy collar and leash. If they are showing signs of wear, replace them before your trip.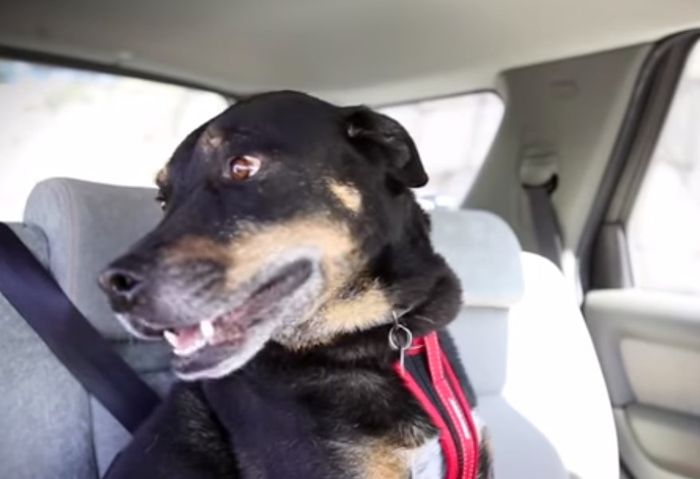 Your dog's collar should have identification tags that clearly list their name, your name, your cell phone number, email, address, and the address of where you are staying, if possible. My family has purchased vacation tags with the hotel info printed on it just for use during trips. It is an extra cost but keeping our pets safe is truly invaluable.
If your dog loves to run away you may need to consider a more permanent form of identification. Microchipping has become extremely popular as a way to keep our pets safe. The procedure is relatively painless, quick, and inexpensive.
Tote a snapshot of your dog along with you. The photo can be used if your pet manages to go missing. Also, bring copies of their shot record and any necessary statements of health.

Car Trips
To get your dog ready for a long car ride, allow them to go on shorter "practice" trips. Your pup will become more comfortable as they gain more experience riding in the car. Don't forget to travel on an empty tummy if your pooch is prone to getting car sick.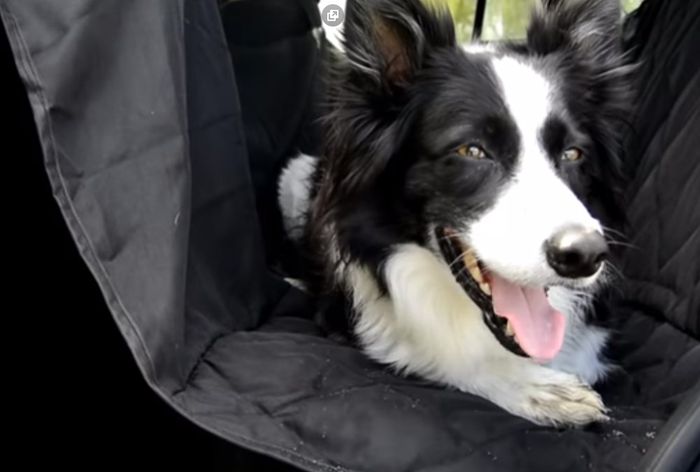 Ensure that the car is well ventilated with plenty of airflow. If your dog will be riding inside of their pet crate, check to see that air can flow freely throughout the carrier. Don't let them stick their head out the window or ride in the bed of a truck as this could result in injury or even death.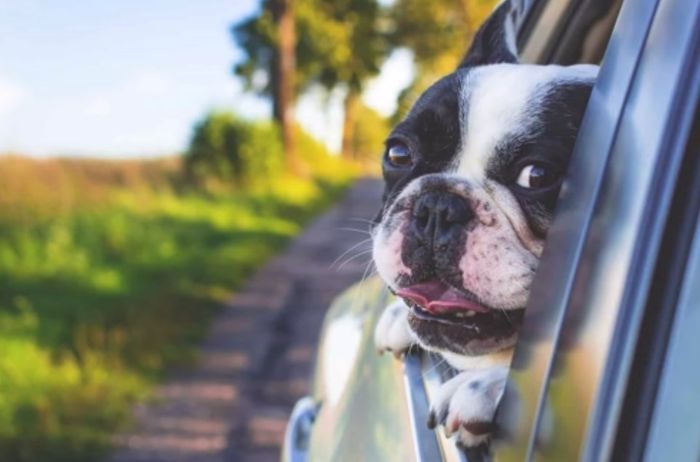 Just like us, pets need frequent potty and snack breaks. Keep a container with a lid on hand with water to quench your pup's thirst. Remember to clean up after your pet after they do their business.
Flying
See your vet before your trip to get a Certification of Health as required by the airline. You will need a copy of your dog's shot record as well. You should also carefully review information regarding the specific airline policies.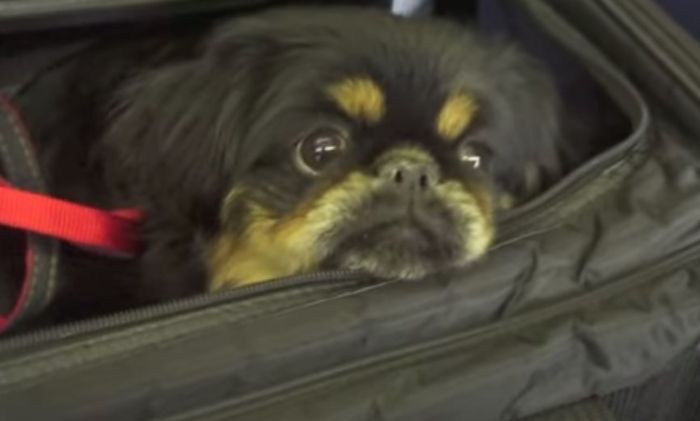 The crate your dog flies in will need to meet FAA regulations. You will also need to double check the temperatures of your arrival and departure cities to ensure it's not too hot or cold. You may also need to secure a reservation for your dog in addition to your own. Each airline may have slightly different regulations so it is always best to check directly with them.
Lodging
Many hotels and vacation homes now welcome dogs with open arms. Check with the hotel first to be sure and to check for any necessary documents such as a statement of health. You will also want to learn if there is a deposit or any extra fees for bringing your pooch along. Some hotels may require you to place a refundable deposit on the off chance that your dog damages anything.
Keep your dog as quiet as possible. Nearby neighbors may not be as excited about your pet's barking as you are. Be considerate of other guests and workers and leave everything in the condition you found it to avoid any cleaning fees.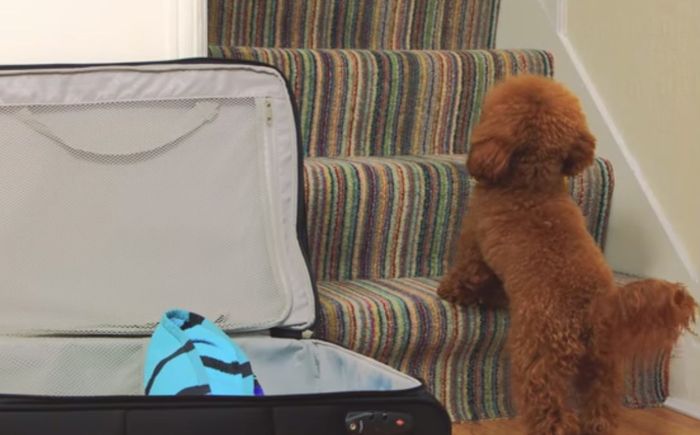 Ensure your vacation house or hotel room is puppy-proof. Tuck away any loose cords that your pooch may want to chew on so that they are safe to explore their temporary home. Double check that no items that could be poisonous or harmful are left where your pet could find them.
Ask where you may walk your dog and clean up after them. We also suggest bringing puppy training pads with to place in the corner. Your pet will relieve themself on the pad rather than the hotel's carpet.
Traveling with your dog is a wonderful way to connect with your family and all its members. Preparing ahead of time by visiting your dog's health practitioner, purchasing a pet crate, and planning for emergencies will make the trip much more organized and easier for everyone involved. Always err on the side of caution to ensure that you will be ready for any emergencies.
We hope that you enjoyed learning how to travel with your dog with us today. Hearing from our loyal readers always gives us a reason to smile. Please drop us a quick line or two below with your tips and tricks for traveling with dogs.