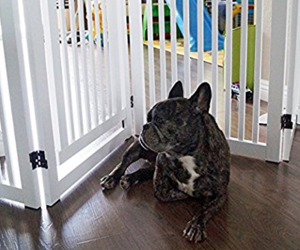 Pets bring us love and joy each and every day. Keeping them safe is an essential task. This is especially true for pet parents that work outside the home.
The purchase and use of a new dog gate system can keep your pet safely in appropriate areas while keeping them away from dangers such as the kitchen stove or from chewing up your toddler's toys.
Finding the best dog gate system may seem like a thankless chore. There are hundreds of pet gate systems available for purchase, each with excellent qualities and helpful features.
We have tested and reviewed the top ten
dog
gates, and we've also included a
helpful guide
to help you understand what's important and what's overkill. Let's get started!
BEST CHOICE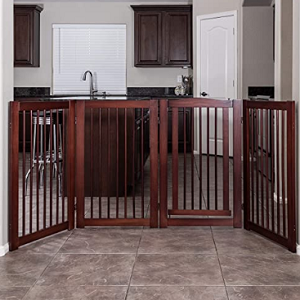 PRIMETIME PETZ 360˚ Configurable
Best Dog Gate in Our Rating
Different sizes for different growth of your pets
Classic design for any interior
Rubber pads protect the gate from slipping
Easy to install and does not require a lot of storage space
Selecting the Best Dog Gates in April, 2021