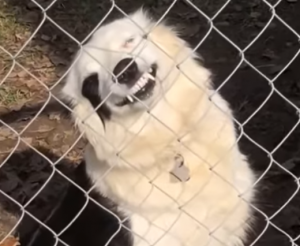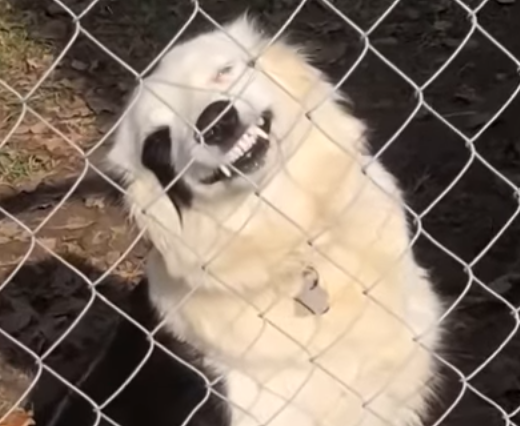 It may come as a surprise, but dogs too can smile! The internet is full of such videos so go ahead and have a look – it's sweetness overload, guaranteed!
People tend to think that making a doggy smile is not a real thing but, like anything in this world, it can be taught. Of course, you need a lot of patience and determination, and a pooch that listens to commands but it's not impossible.
In fact, if you take the time to do it, it will turn into something that you could die for. A smiling dog is the loveliest thing you'll ever see. Let's find out a few methods about how to teach your dog to smile.
The teeth showing method
Every happy dog around will show his/her teeth on certain occasions. It's their way of showing you they're being excited. They do it either as a reaction to the sight of their favorite foods or even maybe their favorite chewy toy.
In these cases, they are trying to show you they love that particular thing and they most likely want you to give it to them.
How to encourage this method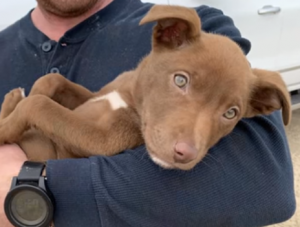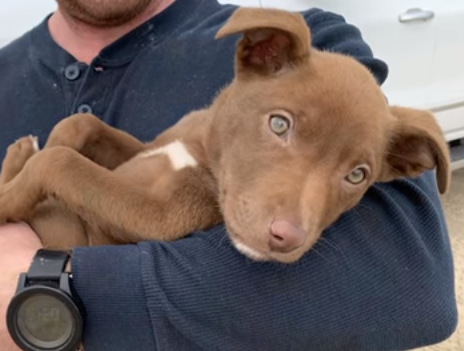 1st action: Pay attention to what exactly makes them show their teeth. Is it when you show them their perfect chewy bone? Is it when they see the leash in your hand, getting ready to take them on a walk? It can even be when you show them lemons or citrusy foods as they have the same reaction as humans – we like it, but it still makes us scrunch.
2nd action: Whenever you see your dog showing their teeth as a reaction to something, make sure you give it to them and reward them with a delicious treat as well.They will make the connection between what they feel when they show their teeth and your behavior, encouraging them to do it more often when they feel the same way.
Also, don't forget to say the command. It's real training after-all! For example: show them the leash if that's what they react to, then say 'show me your smile', and just after that give them the treat they enjoy. As soon as they're done with that, put the leash on and take them out.
3rd action: Your dog is a very smart creature. Just be persistent as well as consistent in your behavior until he/she will get the hang of it. Dogs learn by repetition, so the more often you do it, the faster you'll get your pup to smile.
There's one thing you must be careful about, and that is the way the teeth are being shown. Dogs could show their teeth as an act of aggression if they feel threatened. So, if teeth showing is accompanied by furious growling, nose wrinkling, body tension, and/or refusal to meet your eyes, then you must stop this method of training. It's dangerous for you, your doggy, and other people or pets as well.
What if my dog is not showing his/her teeth at all?
First of all, everything and everybody can be taught so don't despair. If your dog doesn't show their teeth naturally, then you may have to demonstrate it. This will take longer than expected but again it will be totally worth it.
To do this successfully, you must find a comfortable, happy place for your dog, and you should keep it consistent at first until your dog associates that place with the particular training you're trying to give him/her.
Sit next to them, and while you're playfully petting them or rubbing their belly, show them your teeth and smile as an act of happiness and enjoyment. Then, using your hands, gently paint a smile on their faces and say your command 'show me your smile'.
Don't forget to say the magical words: 'Good girl/boy'. Dogs react very well to positive verbal reinforcements. In this case, they will know that you approve and encourage smiling when they feel happy.
Repeat the steps until you see improvements and make the treats mandatory to get faster results. As soon as you see them learning, you can slowly decrease the number of treats so that your dog doesn't do what you want only for food.
Last tips and thoughts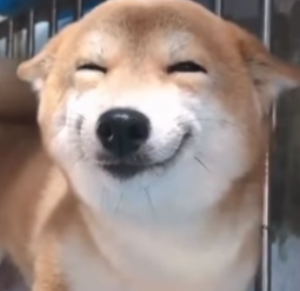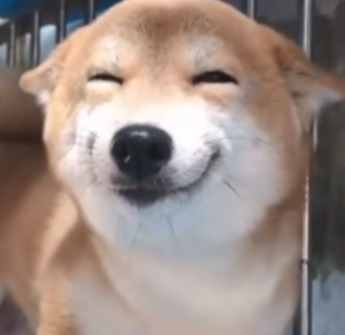 Besides being a human's best friend, dogs are highly intelligent animals that react a lot to how we behave and how we treat them. You should start training them as early as possible, so they understand that commands are rewarded if followed. Your dog just wants to make you happy so with determination, consistency, and most importantly patience from your side, they will listen to your commands and learn how to smile.
When it comes to successful training, it's important to do it according to your pup's attention span. Only do it for a few minutes 2 times a day at most and when your dog is the least distracted by other things. Choose to do it in consistent environments so that they associate that environment with training. This will make them focus and will guarantee results.
Also, avoid punishment or strong dominating commands. Your dog won't react well to that, as you will give them the feeling of fear.Just make sure you use positive verbal reinforcements and commands, as well as plenty of treats or toys.
Your doggy will love your training sessions and could turn out to be a bonding time between you two. If you feel you're getting nowhere, don't give up. It takes time for your dog to learn the patterns of your training. Be patient and consistent, and you can be certain you'll have your best friend smiling at you in a little while.